Senbahar's Real Estate Loan Was Among the NYC's Largest Loans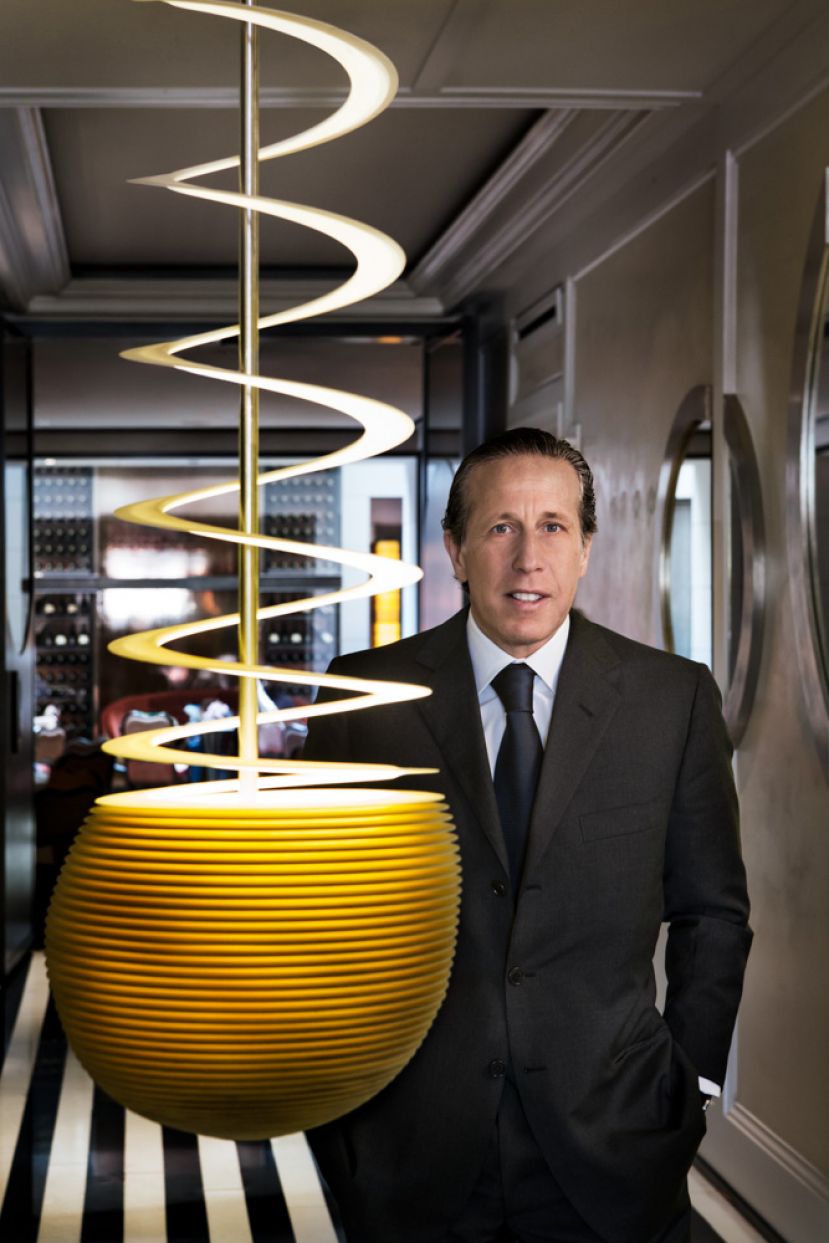 Izak Senbahar.
Parlez-vous real estate finance? The top loans recorded in New York real estate this June spotlight multiple appearances by francophone banks and investors, proving that high-level leverage can come in any language at any time. Parisian lenders Natixis, Société Général and Credit Agricole together backed more than $1 billion in new deals. Their active neighbor to the east, Deutsche Bank, makes its usual appearances this month, including as part of the largest city real estate loan since the sale of Stuyvesant Town. Here's the full top 10:


1) Refi-er's Ball – $2.3 billion

Boston Properties, the majority owner of the storied GM Building, refinanced the property to the tune of $2.3 billion, which The Real Deal can now report was backed by four banks: Deutsche Bank, CitiGroup, Morgan Stanley and Wells Fargo. The loan is New York City real estate's largest of the year and the beefiest since Well Fargo lent $2.7 billion to Blackstone Group and Ivanhoé Cambridge for their acquisition of Stuyvesant Town and Peter Cooper Village.

2) Last chance for refinance? – $514 million

Walton Capital was recently looking to sell its 49 percent stake in 237 Park Avenue, but along with partner RXR Realty, it decided to refinance the office property instead. The total refinancing is said to total $850 million, with a $514 million piece getting recorded in June. Morgan Stanley and French bank Société Général are the lenders. The building is almost completely leased up –98 percent as of March of this year.

3) Half-billion for Bloomberg Tower – $500 million

Through its affiliate Alexander's Inc., Vornado Realty Trust refinanced the office tower 731 Lexington Avenue, also known as Bloomberg Tower. Though the lenders were undisclosed at the time of the deal, records now show the Deutsche Bank and CitiGroup originated the debt. An existing $300 million Deutsche loan against the property was collateralized in 2014.

4) The French Connection – $358.6 million

Montreal-based fund manager Ivanhoé Cambridge financed its acquisition of an office tower at 85 Broad Street with a $358.6 million loan from the Parisian investment bank Natixis. The loan will be collateralized for an upcoming CMBS offering. Goldman Sachs built 85 Broad Street as its headquarters in 1983, but later left for 200 West Street in 2010.

5) A deal of paramount importance – $300 million

Paramount Group refinanced its 712 Fifth Avenue office tower with $300 million from Morgan Stanley and Deutsche Bank, in what Paramount CFO Wilbur Paes said was a deal that lowered the company's overall borrowing costs. The 10-year loan has a fixed-rate of 3.39 percent, according to Real Estate Weekly, and pays off $246.5 million of existing debt on the property.

6) Everybody wants to rule the world? – $250 million

Eyal Ofer's Eastgate Realty is now known by the more ominous-sounding of Global Holdings Management Group, but the name hasn't scared banks from doing business with the company. Landesbank Baden-Württemberg extended $250 million to Global Holdings to refinance its 99 Park Avenue office tower, also known as the National Distiller's Building.

7) Clickbait real estate – $235 million

Home to Facebook and BuzzFeed, Orda Management's 225 and 235 Park Avenue South was recently refinanced by Barclays for $430 million, a $235 million piece of which was recorded in June. Newmark Knight Frank's Jordan Roeschlaub and a team represented Barclay's on the deal.

8) Refinance harvest – $230 million

French bank Credit Agricole, also known as the "Green Bank" for its history as a financing provider to farmers, put up $230 million to refinance Westbrook Partners' Garment District office building at 1375 Broadway. The debt replaced an existing $180 million loan.

9) On the mark, on the money – $230 million

Izak Senbahar's Alexico Group refinanced the Mark Hotel on the Upper East Side with $230 million from JPMorgan Chase. Alexico did a major overhaul of the property in 2009, creating a five-star hotel with 150 rooms and and 10 co-ops. Aby Rosen acquired a $60 million mezzanine loan on the property last year.

10) An accommodating deal – $173.3 million

In another hotel deal to round out the top 10, Starwood Capital Group lent $173.3 million to developers Steve Witkoff and Ian Schrager for 215 Chrystie Street, a 370-key tower with 11 condo residences. The building opened last month and is the latest addition to Schrager's chain of "Public" hotels.
By Will Parker | therealdeal.com
Last modified onWednesday, 19 July 2017 15:13