Remembering Ahmet Ertegun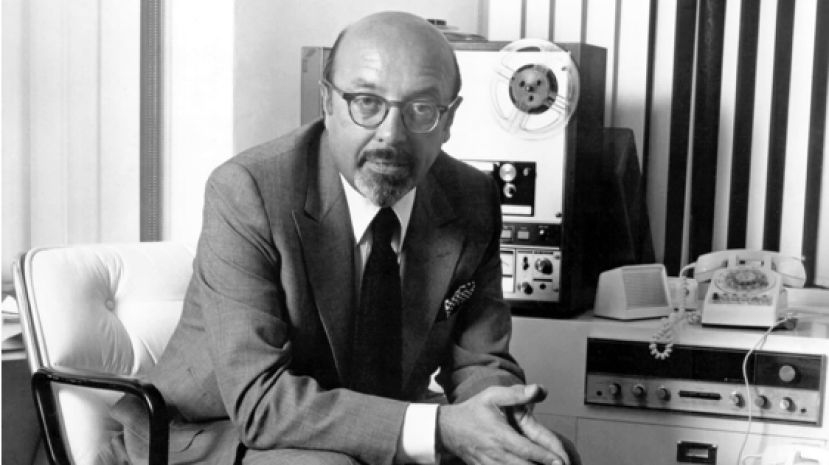 Twelve years ago, the music world lost a true visionary today. The American Turkish Society commemorates Ahmet Ertegun, (1923–2006) co-founder & president of Atlantic Records, philanthropist and long-standing Chairman of The American Turkish Society.
Born in Istanbul in 1923, Ahmet Ertegun moved to the United States at the age of 12 when his father, renowned Turkish diplomat Mehmet Munir Ertegun, became the Turkish Ambassador to the United States. Preparing for a potential diplomatic career, Ahmet majored in classical philosophy at St. John's College and started his graduate work at Georgetown University. However, his long-standing love for music led to a luminous career in that industry instead.  Since Atlantic Records was founded in 1947, he discovered, signed, popularized, and/or produced musicians like Ray Charles, Bobby Darin, Aretha Franklin, the Rolling Stones, Otis Redding, Bette Midler, Booker T. and the MGs, Cream, the Bee Gees, Led Zeppelin, John Coltrane, Roberta Flack, the Allman Brothers, Genesis, Stevie Nicks, Buffalo Springfield, the Blues Brothers, Tori Amos, and Phil Collins, among others. He was the founder of the Rock and Roll Hall of Fame and Museum, to which he was inducted in 1987. He was presented with an Honorary Doctorate in music from the Berklee College of Music in Boston in 1991, a Trustees Award from the National Academy of Recording Arts & Sciences in 1993, and the "Living Legend" award by the United States Library of Congress in 2000.

Ertegun was a prominent philanthropist dedicated to enhancing relations and cultural understanding between the United States and Turkey. He served as Chairman of The American Turkish Society for over 20 years until his death. He introduced numerous American dignitaries, business leaders, investors, and artists to Turkey and garnered U.S. support for Turkey. Following the devastating earthquake near Istanbul in 1999, Ertegun was instrumental in the success of The Society's Earthquake Relief Fund, which raised over $4 million for Turkey's rebuilding efforts, particularly in education. Ertegun also encouraged The Society's education, arts and culture programs and made possible countless gatherings with prominent government and business leaders including Henry Kissinger, Turgut Ozal, William Clay Ford, and Rahmi Mustafa Koç. In addition to his endeavors at The American Turkish Society, Ertegun funded the Turkish studies departments at Princeton and Georgetown Universities and was a member of the Board of Directors of Jazz at Lincoln Center. He received over 40 awards in his lifetime for his civic and philanthropic successes.  He was also an avid collector of modern art and an avid soccer fan.
Last modified onTuesday, 18 December 2018 17:55