Build Your Residential or Commercial Project Without Having Construction Dispute    
Featured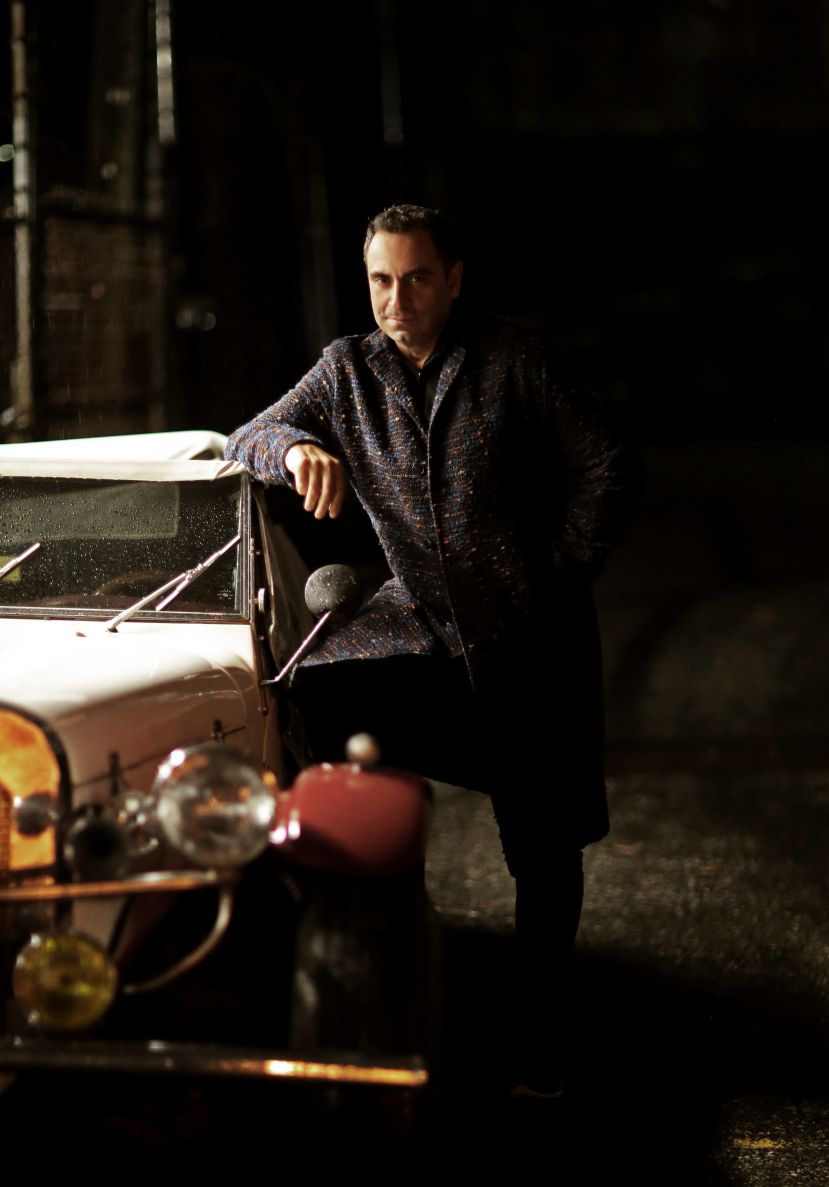 Mehmet Yeşilbaş has worked as an engineering project manager in countless projects from Libya to the United States, from billion-dollar hospital projects to university constructions. Photo by Koray Kasap
Mehmet Yeşilbaş has worked as an engineering project manager in countless projects from Libya to the United States, from billion-dollar hospital projects to university constructions. He worked as a senior manager in commercial, residential, warehouse and office and educational building projects, including İzmir City Hospital, University of Acıbadem Mehmet Ali Aydınlar, Libya Tripoli Airport, palace projects, Hovanian Enterprises condominium projects in New Jersey. Having signed construction projects of different sizes in the USA, Yeşilbaş provided Project Management and Contractor services to large companies such as Merco LLC, Hovanian Enterprises, Lehman Brothers, Pella, Andersen.  
Yeşilbaş, founding partner of MYARGE A.Ş., graduated from Uludağ University, Department of Civil Engineering in 1994. "From the fifth year of primary school, I aimed to learn a profession every summer. I started my father's office work at his bus company, and worked in the glass factory, electronics business, lathe leveling and garment sectors in secondary school. But my late father did not direct any family members to work. That was my own choice," he says.   
After graduating from university, his first job was a mass housing project in Bahçeşehir district of Istanbul. He joined the military in 1996. After coming from the military, he worked as an engineer in a construction project of 180 apartments in Beylikdüzü, İstanbul. Later, he transferred to İçdaş steel iron factory as a general manager of construction and worked for three years. He completed many heavy industrial construction projects such as port, rolling mill, steel mill, cooling towers, ventilation systems, ship renovations.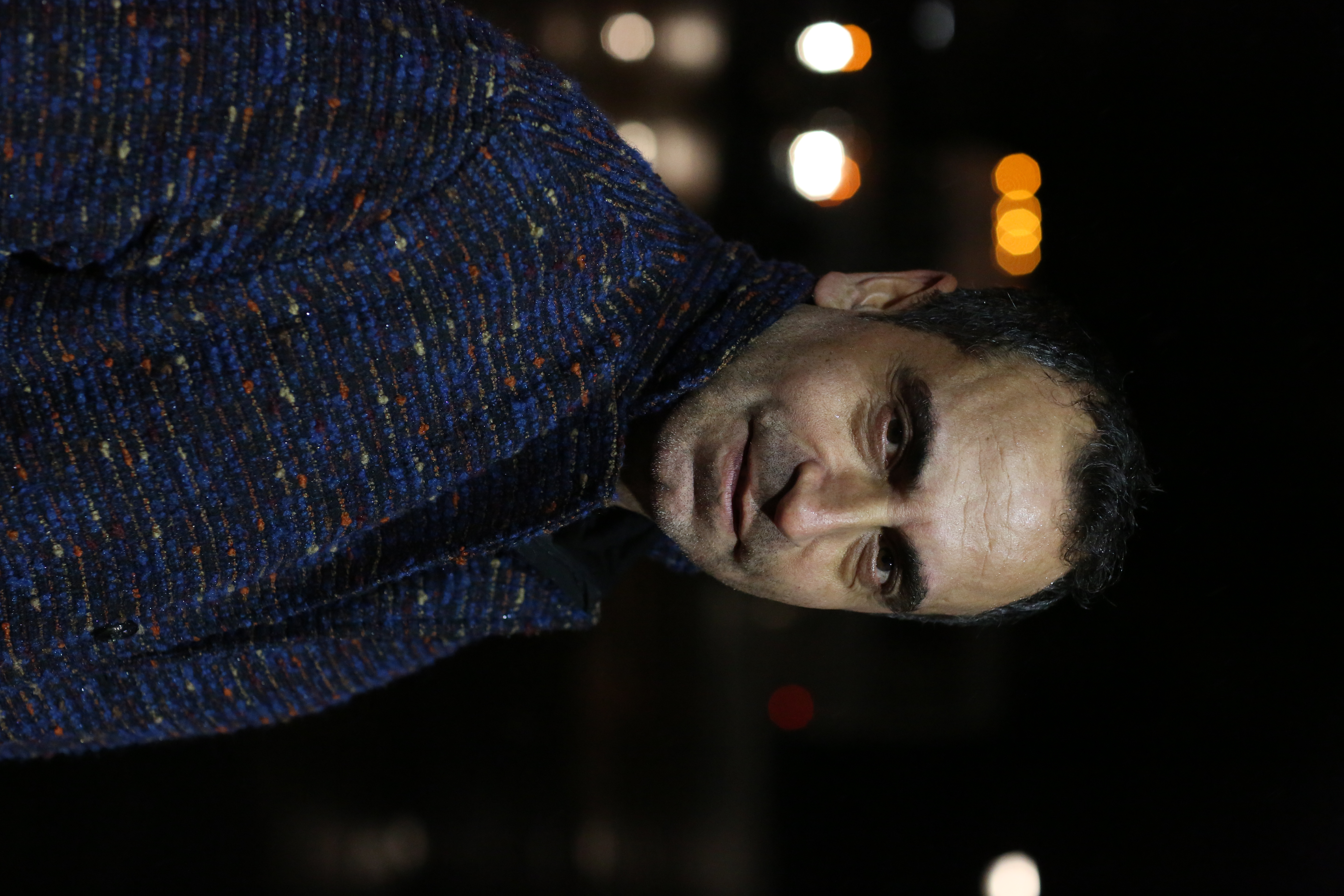 Yesilbas worked on the façade construction of the 21-story Murano towers in Miami Beach, Florida. Photo by Koray Kasap

HELLO AMERICA  
Tired of steel mill dust, Yeşilbaş came to New York at a language school on the advice of an American friend. He obtained a work permit visa and worked on the façade construction of the 21-story Murano towers in Miami Beach, Florida. During the same period, he did window replacement, siding, new construction, additions, and alterations works from scratch in New Jersey. He worked as a subcontractor on a 24-unit condominium project in New Jersey for Hovanian, one of the largest construction companies in the United States. Near the end of his work visa, he returned to Türkiye at the end of 2008. But he did not sever business contacts with the United States.    
 
When he returned to İstanbul, he worked to build L'ist Istinye Suites, which was the most expensive housing project in Turkey at that time. Each of the houses, consisting of 150 houses, was sold for 2 million euros at that time. For a short time, he worked as a construction control manager in Eskoop company in İkitelli Organized Industry. He carried out preliminary work on the development of a number of projects of the business owners in Ethiopia. 
QADDAFI'S FALL
Upon receiving a job offer, he was transferred to Yaşar Özkan Holding, one of the most established Turkish contracting companies in Libya. He worked on Gaddafi's son Mutasim Gaddafi's palace construction, logistics center, Tripoli VIP Airport projects. He was the general coordinator of construction projects of 300 million dollars in size in the holding company where 650 people worked. After the overthrow of Gaddafi, the company's employees left Libya with Turkish military cargo planes.   
 
Yeşilbaş started to work in Acıbadem Group, the owner of one of the largest hospital chains in Türkiye. He provided technical support from the company's headquarter for construction works of Göztepe Şafak, Yeşilköy International and Ankara hospitals affiliated to the group. He worked on the construction of the University of Acıbadem Mehmet Ali Aydınlar project in Ataşehir for two years from the foundation to the end. The budget for this 88,000-square-foot project was over $110 million.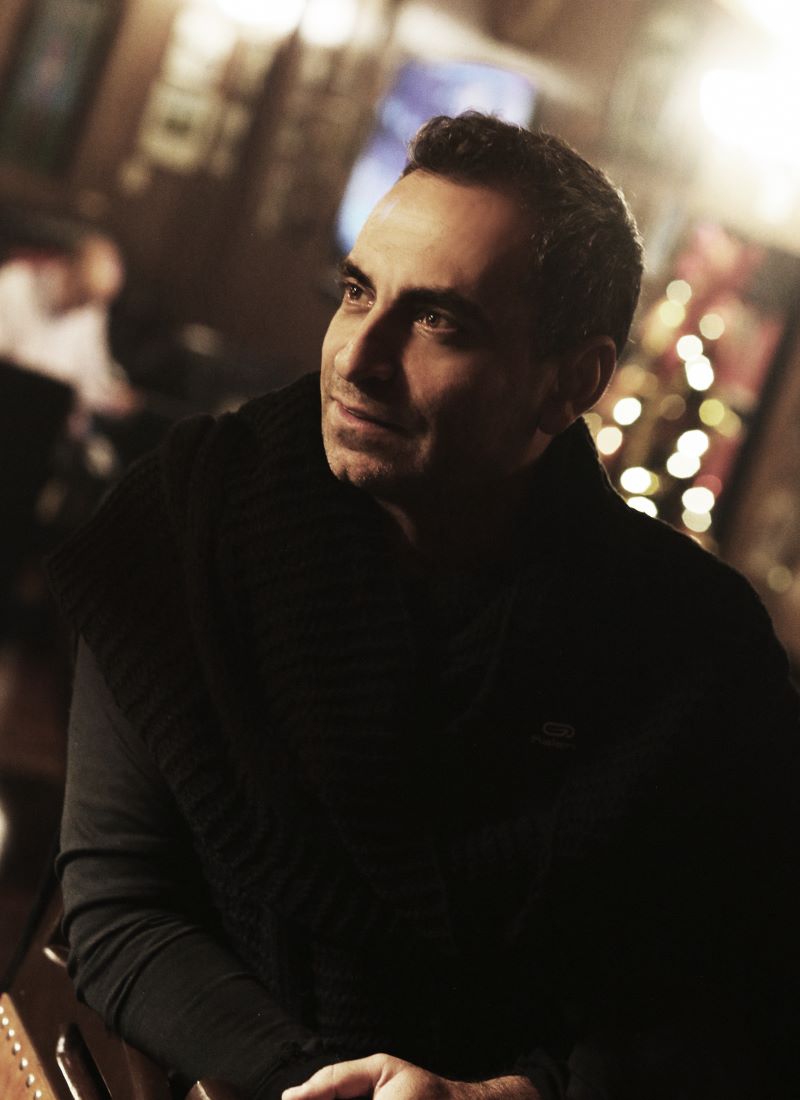 "We recommend that you do not contract without learning the approximate amount of materials and labor of the work," Yesilbas says. Photo by Koray Kasap

SHOPPING MALL, HIGH-RISE OFFICE PROJECTS AND CITY HOSPITALS 
After Acıbadem, he worked as a technical coordinator in the construction of Akasya Shopping Mall, Türkiye Finans Katılım Bankası headquarters building and Akasya towers. Nearly 100 subcontractors were tendered for this project. 350.000 m2 shopping mall and 59.000 m2 office towers projects were completed within 1.5 years.  
Yeşilbaş said, "I realized that the traffic in İstanbul was tiring me more than work. I decided to buy a piece of land and settle in Kalkan, Antalya. We went to build a house for ourselves, but we made a smooth transition to the summer life by providing project and construction management services to other land owners."   
Yeşilbaş, who returned to his professional career in 2017, started to work as deputy general manager and technical coordinator for two projects built by Türkerler-Gama Group in İzmir and Kocaeli. He supervised construction sites and controlled their financial structures. For the first time, he started to apply software works to the construction sector in order to manage and instantly supervise multiple projects in other provinces from one center. ''We have commissioned the system on time and completely by providing trainings to all users of the system, from the chief to the engineer. We have achieved a first and the impossible in this field."  
He worked as the design project manager of the hospital, which was built with an investment of 1.1 billion euros on an area of 675 thousand square meters in Izmir. He created and coordinated the biomedical, architectural, static, electrical, mechanical, interior design system designs of the hospital with a large team. While Yeşilbaş, who has approximately 27 technical people in his staff, worked in the hospital business in Izmir, he also provided services that would be a reference for other city hospital projects built by the same group in Kocaeli and Ankara. Türkiye's first laminar airflow general surgery operating room was planned in this project. It is a system that requires international accreditation and is found in very rare hospitals in the world. With an invisible air curtain between the patient and the doctor, it ensures a regular air flow throughout the operating room. Bacterial and air particulate is reduced by laminar air flow systems.  
Yeşilbaş is also closely interested in residential and commercial projects in the USA. MYARGE A.Ş., which has recently undertaken the construction of the government house in Çüngüş district of Diyarbakır in Türkiye and the public project of infrastructure and environmental arrangement, will soon start the construction of 48 villas with private pools on 42 acres in Sığacık district of Izmir.  
Comparing construction experiences in the USA and Türkiye, Yeşilbaş said, "The American building standardization and inspection system is really effective and efficient in reducing manufacturing errors. However, serious mistakes are made when making agreements with contractors for construction works. Landlords accept the price offer prepared by the contractor as the right data without making the preliminary discovery of the work to be done and negotiate over it. And usually, the property owner and the contractor are sued at the end of the work. But don't begin until you count the cost. We facilitate the work of property owners by providing exploration and cost analysis services for many projects as well as active construction activity," he says.  
"Eventually the truth always comes out," he said, adding, "No property owner who has received discovery and analysis services from us has encountered any surprises at the end of the construction business. Every business has a real cost and a reasonable profit. Contracts below or above this value naturally harm one of the parties. We recommend that you do not contract without learning the approximate amount of materials and labor of the work, checking the technical qualifications and the approximate cost according to the region." CONTACT: www.myarge.net for This email address is being protected from spambots. You need JavaScript enabled to view it. questions and requests This email address is being protected from spambots. You need JavaScript enabled to view it. 
Last modified onWednesday, 04 January 2023 23:27