Elif Batuman's Novel, 'The Idiot' Is One of the Best Books You'll Read All Year
Featured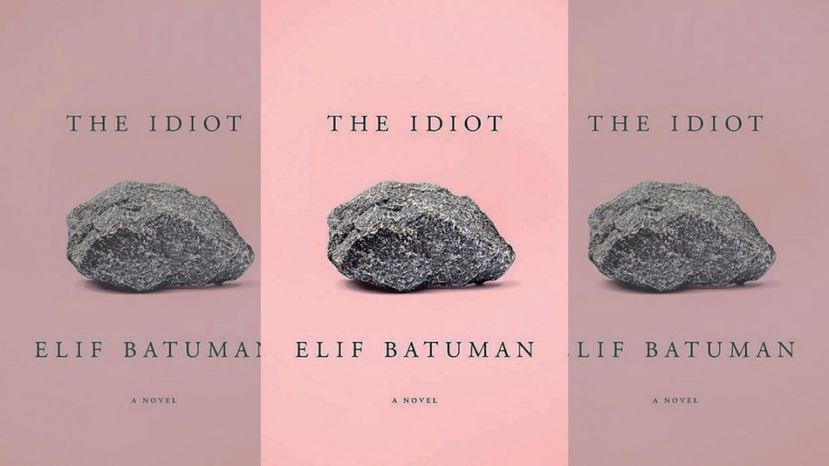 If there is one word to describe Elif Batuman's new novel The Idiot, it's the word "mundane." And that just might be the novel's greatest strength. The book follows the year in the life of Selin, a Turkish-American freshman at Harvard. As Selin goes through her freshman year, she must navigate getting along with her roommates, an infatuation/ relationship with an older Hungarian student, and later, a trip to Europe to teach English.  Oh, and all the while dealing with the typical college freshman woes of examining the relationship between truth, existence, and language while studying linguistics. Casual.



But what makes The Idiot shine is the way the novel meticulously documents the banal situations and observations Selin has in her day-to-day life. Whether it's Selin thinking about math ("I wasn't particularly interested in high school math acquisition, but nobody ever said we were put on this earth for our own entertainment") or Selin watching a crush dig through his pockets ("An amazing sight, someone you're infatuated with trying to fish something out of a jeans pocket"), Batuman writes of Selin's adventures with a bluntness and dryness that's witty, so mundane that it's surreal, and yet, instantly relatable in a way that will make readers want to scream, "EXTREME SAME!"

And in a lot of ways, the dry narration is the point. The Idiot is a meandering, largely plotless novel that concerns itself with, yes, what happens to Selin, but also with what stories we tell, how we tell them, and to whom.

"I felt a wave of nausea to realize that I had propagated these stories just by telling Svetlana what was going on — just because I wanted to tell some other person the basic events of my own life," Batuman writes later on in the book.

Put all together, Elif Batuman's the The Idiot is a smart, fresh, and disarmingly relatable novel that's sure to be one of the best books you'll read all year.

This week on the MashReads Podcast, we read and discuss Elif Batuman's new novel The Idiot. Join us as we talk about language, passive vs. active characters, and what makes The Idiot so special.

Then, inspired by The Idiot, which follows conventions of Russian literature, we discuss impactful and formative Russian literature, including The Brothers Karamazov and Crime and Punishment by Fyodor Dostoyevsky and Forty Rooms by Olga Grushin.


By MJ Franklin - http://mashable.com

WHO IS ELIF BATUMAN
Elif Batuman has been a staff writer at _The New Yorker _since 2010. Her first book, "The Possessed: Adventures with Russian Books and the People Who Read Them," was a finalist for the National Book Critics Circle Award. Her stories have been anthologized in the 2014 "Best American Travel Writing" and the 2010 "Best American Essays" collections. She is the recipient of a Whiting Writers' Award, a Rona Jaffe Foundation Writers' Award, and a _Paris Review _Terry Southern Prize for Humor. Batuman holds a doctoral degree in comparative literature from Stanford University. From 2010 to 2013, she was writer-in-residence at Koç University, in Istanbul. She lives in New York.
Last modified onMonday, 17 July 2017 05:45