2018 International Emmy® Winners Announced At Gala In New York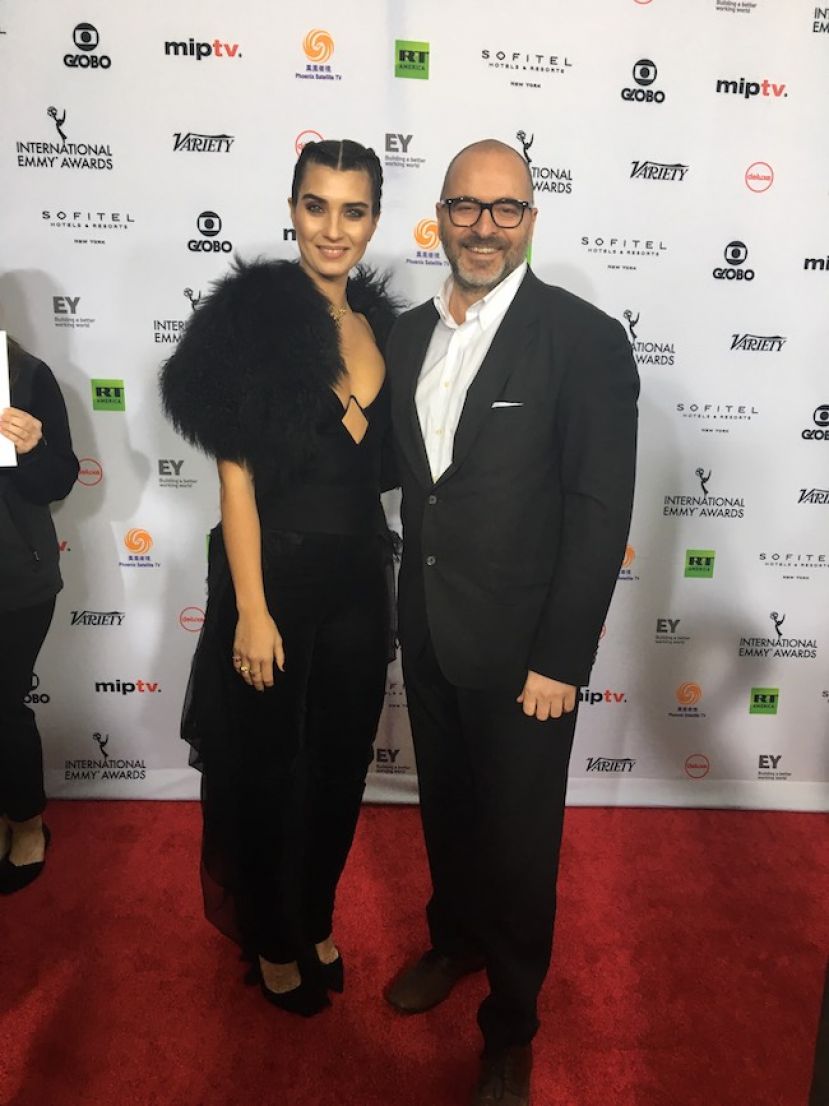 Jimmy Cuneyt Gurkan with Turkish actress Tuba Buyukustun.
By Jimmy Cuneyt Gurkan - The International Academy of Television Arts & Sciences announced the winners of the 46th International Emmy® Awards tonight at a Black-Tie Gala event attended by 1,000 television professionals from around the world and hosted by comedian Hari Kondabolu at the New York Hilton. I was at the Emmy festival and the Award Gala in New York. There were three nominations for Turkey. Best Performance by an actor nomination for Tolga Saritas for his role in SOZ (The Oath) and Best Telenovela nominations for Istanbullu Gelin (Evermore) producer Kerem Catay and Cesur ve Guzel (Brave and Beautiful) producer Onur Guvenatam O3 Medya. Unfortunately none of the Turkish nominees won but it was a great exposure for Turkish TV. Tuba Buyukustun was also at the Emmy's representing "Brave and Beautiful".

2 Special Awards and 11 Emmy statues were presented by the International Academy during the evening.
Fox Television Group Chairman and CEO, Dana Walden presented the International Emmy Directorate Award to Sophie Turner Laing, Chief Executive Officer, Endemol Shine Group, a network of more than 120 creative production companies with production capabilities in 23 markets in over 50 languages.
Blindspot star Sullivan Stapleton and Producer Julie Plec, presented the International Emmy Founders Award to record-setting writer, director, and producer, Greg Berlanti, who currently has fifteen shows in production.

Lars Mikkelsen accepted the Emmy for Best Performance by an Actor for his role as priest Johannes in Herrens Veje-Ride Upon the Storm. Anna Schudt accepted the Emmy for Best Performance by an Actress for her role as comedian Gaby Köster in Ein Schnupfen hatte auch gereicht-The Sniffles would have been fine.

The 11 winning International Emmy programs and performances span 10 countries: Belgium, Chile, Denmark, Germany, Israel, Portugal, Spain, The Netherlands, The UK and the US. They are: Etgar Keret: Based on a True Story (Arts Programming), Lars Mikkelsen (Best Performance by an Actor),Anna Schudt (Best Performance by an Actress), Nevsu (Comedy), Goodbye Aleppo (Documentary), La Casa de Papel-Money Heist (Drama Series), El Vato - Season 2 (Non-English Language US Primetime Program), Did You Get The Message?(Non-Scripted Entertainment), Una Historia Necesaria-The Suspended Mourning (Short-Form Series); Ouro Verde-The Payback (Telenovela), and Man in an Orange Shirt (TV Movie/Mini-Series).Complete winners' information follows this release.

"For people who work in television across the globe, this is the best of times. Despite change and uncertainty around the world, programming thrives."said International Academy President & CEO Bruce L. Paisner at the Gala. "We congratulate the winners for helping to make television better and better."

2018 INTERNATIONAL EMMY AWARDS WINNERS
Arts Programming
Etgar Keret: Based on a True Story
BALDR Film / NTR
Netherlands
In his short stories, Israeli writer Etgar Keret plays with fantasy and reality. His own life, too, seems a modern fairy tale. In this hybrid documentary, the filmmakers investigate why storytelling is an essential aspect of Keret's life.

Best Performance by an Actor
Lars Mikkelsen in Herrens Veje (Ride Upon the Storm)
DR Drama / ARTE France / SAM le Français
Denmark
Dean Johannes is facing his life's greatest opportunity – the chance to become the first bishop in the family. His youngest son, August, dreams of working abroad as a military chaplain, which becomes reality.
Best Performance by an Actress
Anna Schudt in Ein Schnupfen hätte auch gereicht (The Sniffles Would Have Been Just Fine)
Zeitsprung Pictures / RTL Television
Germany
Germany's comedian Gaby Köster suffered a severe stroke and fell into a coma. Exactly five years later, Gaby is back on stage to accept a Comedy Lifetime Achievement Award.

Comedy
Nevsu
Endemol Shine Israel / Reshet13 / Gesher Multicultural Film Fund / Avi Chai Foundation
Israel
Nevsu tells the story of a mixed family navigating the prejudices and tensions involved in raising their five-year old daughter. What ensues is a clash of modern day cultures.

Documentary
Goodbye Aleppo
BBC Arabic
United Kingdom
Four young citizen journalists are trapped, bombarded, and encircled with civilians under siege in East Aleppo as the Syrian Army, the Russians, Iran, and Iran-backed militias gradually take the city from opposition fighters in December 2016. This film captures the immediacy of events through their personal insights and observations.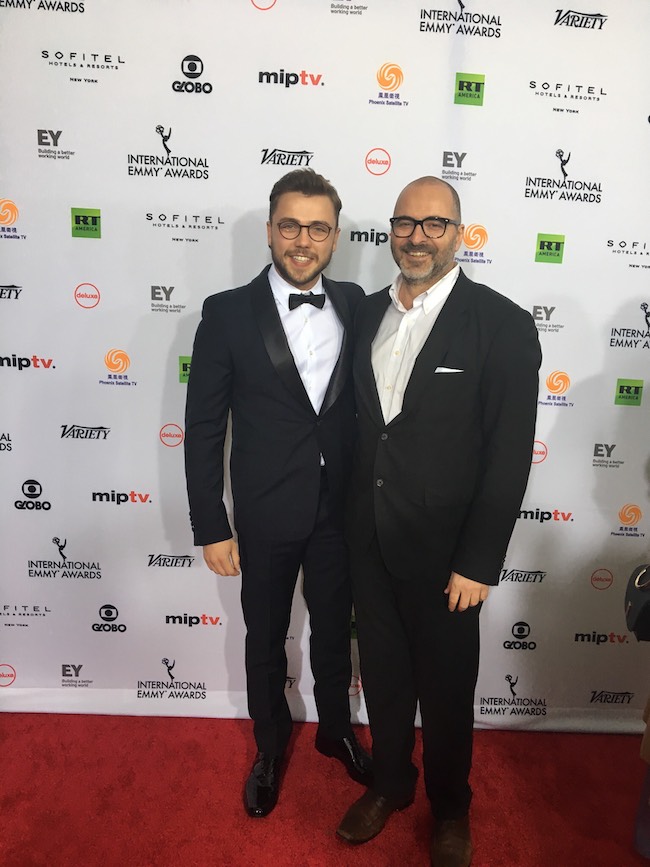 2018 INTERNATIONAL EMMY AWARDS WINNERS
Drama Series
La Casa de Papel (Money Heist)
Atresmedia / Vancouver Media
Spain
A mysterious character called the Professor is planning the biggest robbery in history. To do this, he recruits eight thieves who take hostages and lock themselves in the Royal Mint of Spain as The Professor manipulates the police to carry out his plan from the outside.

Non-English Language U.S. Primetime Program
El Vato - Season 2
Universo / Endemol Shine Boomdog

United States of America
El Vato and his friends fight for their dreams in LA.  The journey to stardom in the Regional Mexican music world won't be easy. He will have to face people who want take him down, deal with new love affairs and do the impossible to continue moving forward.

Non-Scripted Entertainment
Did You Get The Message?
SHELTER
Belgium
Did You Get the Message? is a hidden camera comedy format all about getting a message across in the most unique way ever. From trying to convince your son to have safe sex, to a creative way of sending a romantic message, no message is off limits!
Short-Form Series
Una Historia Necesaria (The Suspended Mourning)
Tridi Films / CNTV / Escuela de Cine de Chile
Chile
Una Historia Necesaria is a series of 16 fictional shorts about real stories that occurred in Chile during the military dictatorship of Augusto Pinochet.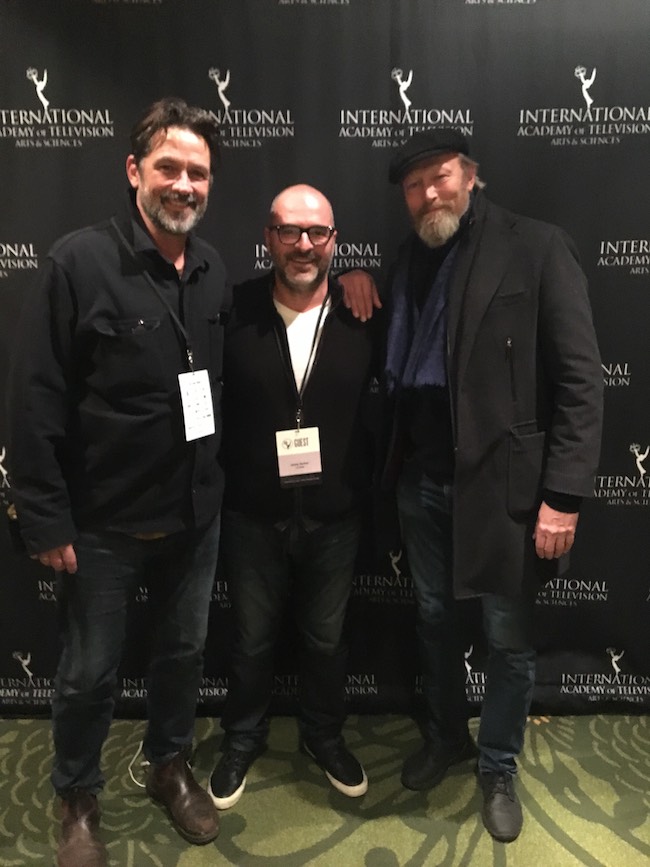 Telenovela
Ouro Verde (The Payback)
Plural Entertainment Portugal
Portugal
Zé Maria watches his family being destroyed by a powerful banker, Miguel. Fifteen years later he returns a multimillionaire and with a new identity (Jorge Monforte) to settle the score on the past. Reuniting with Bia, Miguel's daughter and his great love, will shatter his beliefs.

2018 INTERNATIONAL EMMY AWARDS WINNERS
TV Movie/Mini-Series
Man in an Orange Shirt
Kudos / BBC / Masterpiece
United Kingdom
Man in an Orange Shirt is a two-part love story that tells the story of two same sex couples - one in the 1940s, the other in the present day - who yearn for love but are thwarted by their times.

About the International Academy of Television Arts & Sciences
The International Academy of Television Arts & Sciences is a membership based organization comprised of leading media and entertainment figures from over 60 countries and 500 companies from all sectors of television including internet, mobile and technology. The Academy's yearly schedule of events includes the prestigious International Emmy® Awards held in New York, The International Emmy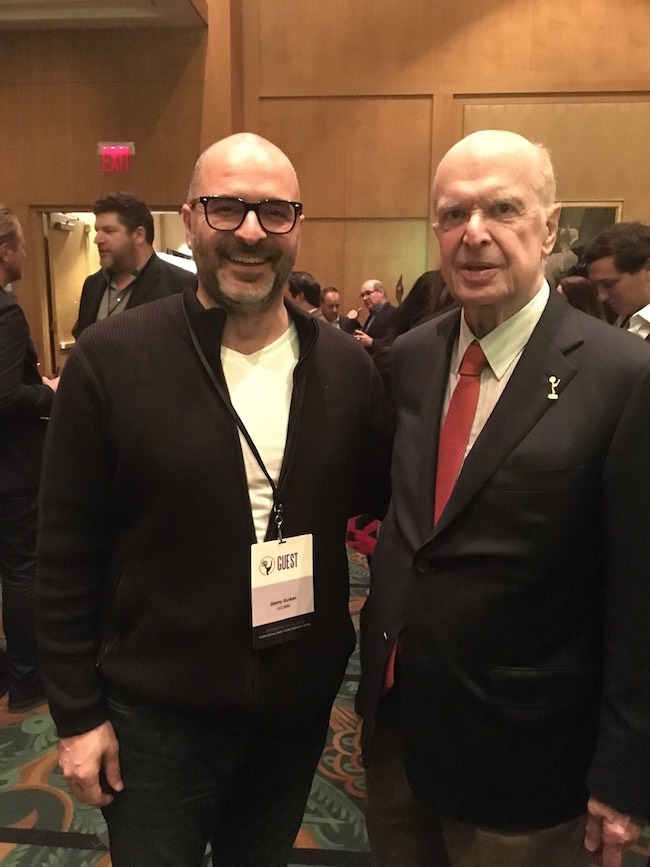 Last modified onSaturday, 05 January 2019 05:48