Experiencing Europe and America through Restaurant Business
Featured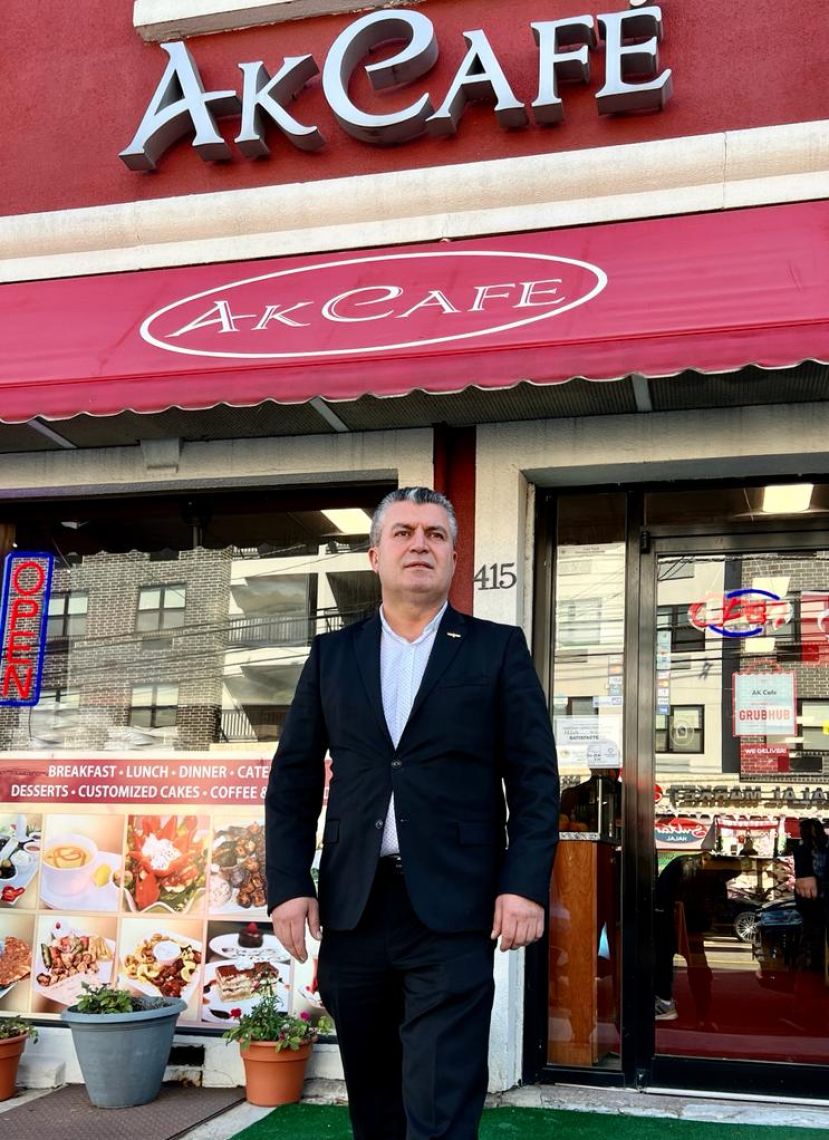 Koray Kasap
Aziz Gürbüz after living in Germany and Belgium, he moved to New Jersey in 2014. (Photo by KORAY KASAP) RESIMALTI 2: "I was successful in the restaurant business in Europe, and I wanted to continue it here as well,' Gürbüz says. (Photo by KORAY KASAP)
Most of the Syriac community who left Mardin for several reasons came to Europe and some to the United States. Aziz Gürbüz is one of the names who have both European and American experience.
Originally from Altıntaş village of Midyat district of Mardin province. He still has not broken his ties with his village. Last summer, he sent his wife and son Gabriel to Mor Gabriel Church in Midyat for summer camp, so that he could get to know the Syriac culture and understand the religious values. 

Gürbüz left Turkey on June 1, 1991, after working in a jewelry workshop around Istanbul's Grand Bazaar for four years. He lived first in Germany and then in Belgium. "When I said I am a jeweler, they said, 'Don't talk about jewelry, get into the textile business'. I listened to their advice and worked in textile for 10 years," he says. His father and grandfather were butchers and merchants by profession.
In 2002, he opened a Turkish restaurant in Brussels, Belgium. Gürbüz, who operated the place in Brussels between 2002-2014, sold it when the green card was issued in 2013. He moved to the USA with his wife and four children. All relatives and cousins of Gürbüz's wife, who has a large family, are also in the USA. "There are about 150 of them," he says. He also has siblings in Belgium, Germany, and the USA.
When he moved from Brussels to New Jersey, he wanted to do what he knew. He bought the Ak Cafe, which is run by the Akyön and Bektaş families from the Syriac community, in New Jersey in 2014. Ak Cafe was opened as a patisserie in 2010 and then changed hands four times with Aziz Gürbüz.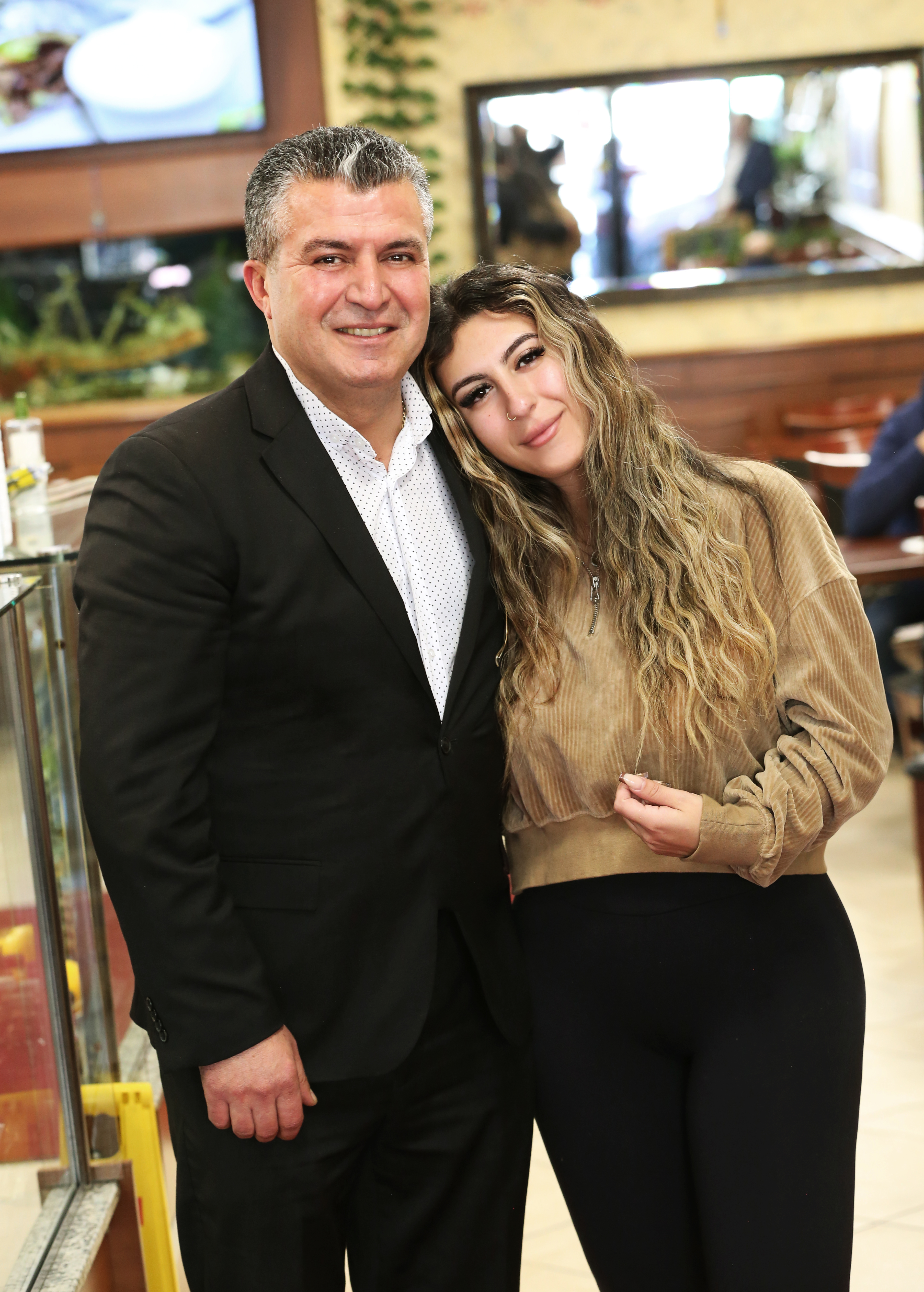 "I was successful in the restaurant business in Europe, and I wanted to continue it here as well. I took over this place. As a concept, we run it like 'Turkish Diner'. We have a wide menu from breakfast to kebab, from pita to toast," he says. No liquor in the restaurant. The average price for dinner for a family of four is $100. A team of 10 people work in the restaurant. Its customers are Arab, Pakistani, Iranian, Syriac and Turkish.
Gürbüz has four children, his eldest son is a musician, his daughter is a nurse, and the other two are studying. "I would like my little boy to keep the restaurant business," he says. When he asked, "Do you have any resentment towards Turkey? "There were some injustices at the time, between 1980 and 1990, but now everyone is very comfortable. Everyone can go to their village, have their house built, and thanks to the Turkish state, they help us there. So be it a church or a monastery. No one of the villagers have any problem. Everyone is wonderfully comfortable," he replies.

Gürbüz said, "In 1982, when I was 10 years old, my uncle was the muhtar (headman), he had us get paint to write numbers on the houses. At that time, we had numbered 157 houses. Currently, there are 20 households left in the village. Most emigrated to Europe. There are about 700 families living in Belgium from Altıntaş village alone," he says.

Gürbüz, who completed primary school in the village where he was born, received religious education in the madrasah. In his family, there is a metropolitan of Switzerland and Austria, and a relative who is a priest in Midyat. He says that he was influenced by them in his religious education. He sings hymns and prayers in the church choir during the Sunday services in Haworth, New Jersey, one of the churches of the Syriac community. He can write and speak Aramaic, English, Turkish and Kurdish, and can speak French, Spanish, Arabic and German in business.
Last modified onWednesday, 04 January 2023 23:28