From A Sultan's Pen, Prisoners in the Gilded Cage on the Bosphorus  
Featured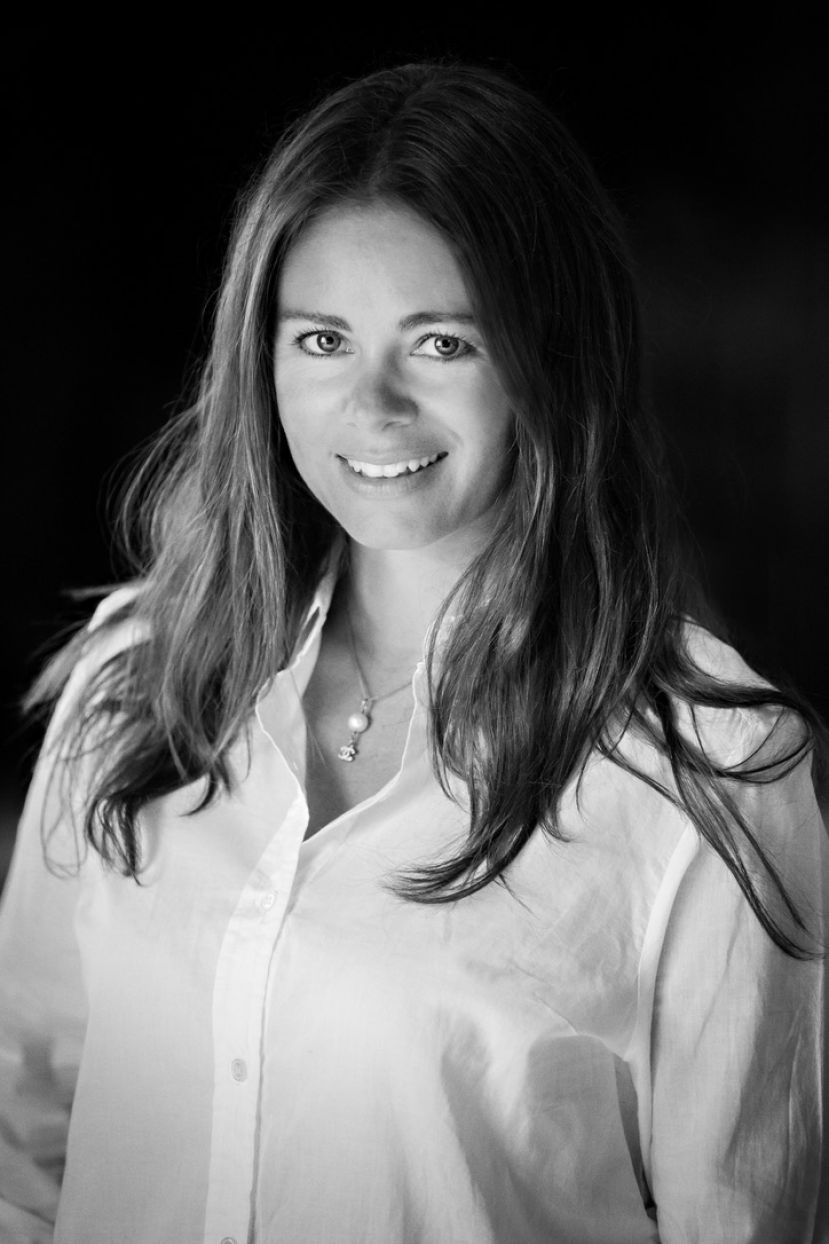 To honour the memory of her great-great-great-grandfather, Ayşe Gülnev Osmanoğlu wrote a novel, "The Gilded Cage on the Bosphorus"
By Cemil Özyurt - Murad V, (1840-1904), Ottoman sultan from May to August 1876, whose liberal disposition brought him to the throne after the deposition of his uncle Abdülaziz. Abdülaziz' deposition by a group of ministers led by Midhat Paşa, the great advocate of constitutional government, Murad was brought to the throne. The new sultan was determined to introduce constitutional reforms, but, under the impact of Abdülaziz' suicide and the murder of some of his key ministers, Murad suffered mental collapse. After declaration by Turkish and foreign doctors that his illness was incurable, Murad was deposed by the same men who had brought him to the throne. During the reign (1876–1909) of his brother Abdülhamid II, several attempts to restore him to the throne failed, and he spent the remaining years of his life confined in the Çırağan Palace. Languishing behind the high walls and heavily-guarded gates of the Çırağan Palace are the former Sultan Murad V and his family. This palace on the shores of the Bosphorus has been their 'gilded cage' for nearly thirty years: ever since Murad's deposition in 1876, they have been held in strict confinement on the orders of his younger brother, the autocratic ruler Sultan Abdülhamid II.  
It's not a common writing a story, novel or diary for members of Ottoman family. Not more members of the Imperial family put pen to paper in order to record their unique memories and fascinating stories. To honour the memory of her great-great-great-grandfather, Ayşe Gülnev Osmanoğlu wrote a novel, "The Gilded Cage on the Bosphorus" and she decided to make the book available to purchase on 7th July 2020 – in honour of his father's 80th Birthday. She says: "In memory of all who once lived as prisoners in the Çırağan Palace, especially His Imperial Majesty Sultan Murad V. You will never be forgotten ghosts and shadows – instead your memory lives on in the hearts and souls of your descendants…" Osmanoğlu answered TURKOFAMERICA's questions.
Would you tell us about yourself a bit?
I was born in England, but I am Turkish and a member of the Ottoman Imperial family. My grandfather, Prince Ali Vasıb Efendi, was the great grandson of Sultan Murad V. He was born in the Çırağan Palace, and was the only child of Prince Ahmed Nihad Efendi, the eldest son of Prince Mehmed Selahaddin Efendi who was the only son of Sultan Murad V. My grandmother, Princess Emine Mukbile Sultan, was the granddaughter of Sultan Mehmed V Reşad. She was born in the Dolmabahçe Palace, and was the only daughter of Prince Ömer Hilmi Efendi, the youngest son of Sultan Reşad.
After reading History and Politics at the University of Exeter, I obtained an M.A. in Turkish Studies from SOAS, University of London, where I specialised in Ottoman History. I live in Sussex, in the UK, with my husband, our five beautiful children and our two cats. Other than researching my family history, I enjoy spending time with family and friends, travelling to new and interesting places, reading historical novels, playing golf and tennis, and I absolutely love going to the ballet. My guilty pleasure is chocolate, and lots of it!
How did you decide to write a novel about your grandfather and his exile days?
The Gilded Cage on the Bosphorus is the book that I always dreamed of writing. Ever since I was a little girl… I just never seemed to have the time to write it – until recently! I hope it will be the first in a series of books that will tell the story of the Muradiye branch of the Ottoman family from 1903 - 1924.
Many books have been written about the twilight years of the Ottoman Empire, but few tell the intimate story of the members of the Imperial family. Fewer still give an account of the private life of the sensitive and enlightened Sultan Murad V, my great, great, great grandfather. For nearly thirty years he lived in enforced confinement in the Çırağan Palace, his Gilded Cage on the Bosphorus, shut away and forgotten by the outside world after being deposed. He found great comfort in the love of his family, who endured this harsh life of captivity with him – it was they who were my inspiration.
However, it was never actually my intention to publish the book – it was written to encourage my children's interest and sense of pride in their heritage, and to teach them the forgotten customs and traditions of my family. I also wanted to record some of the many stories and memoires that my grandfather shared with me of his life in the Çırağan Palace before they are lost forever. And I wanted to discover more about the characters and personalities behind the faces in our faded old family photographs, in an attempt to keep their memory alive. In fact, it was my father who persuaded me to publish the book after reading the manuscript, and I just couldn't refuse him! The paperback was then published on his 80th birthday!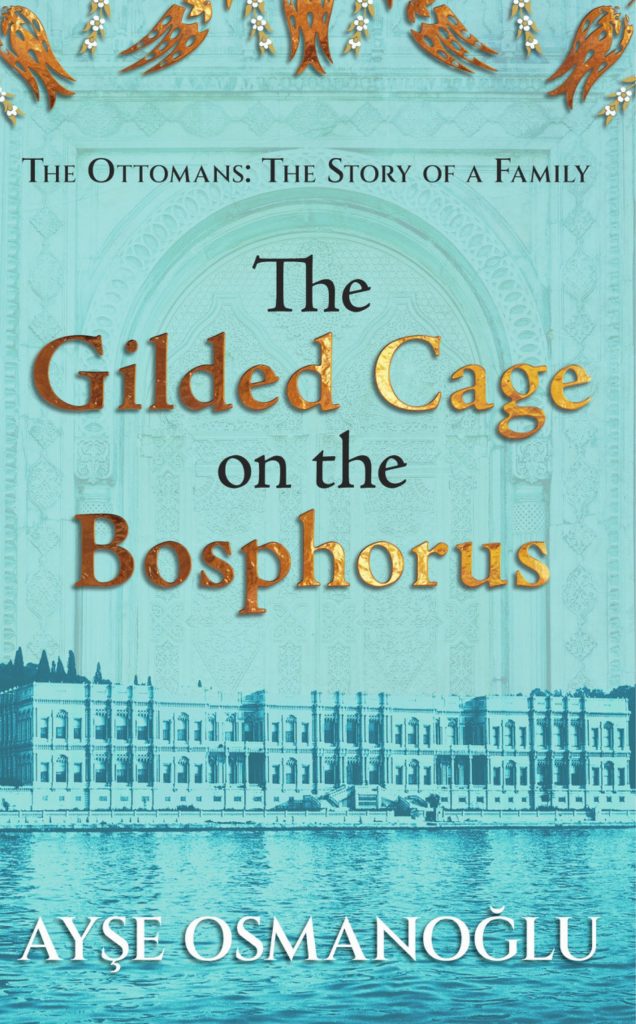 On your novel, you describe very clearly every detail of Ciragan Palace, customs of kalfa's, princes's, and princess's even Sehzade's crib. How did you able to get to know all details?
During my childhood, I was lucky enough to be told numerous stories regarding bygone times by my paternal grandparents and my great-aunts and uncles, and I tried to commit all of these to memory. They gave me a precious insight into what life was like for the people who lived in the Ottoman palaces at the turn of the twentieth century. My father's recollections and those of others have also made an invaluable contribution to the story. In addition, I spent months researching primary and secondary historical sources. Any gaps in the story, meanwhile, have been filled by my imagination with the help of some intuited assumptions – and, of course, a little informed guesswork!
Turkish people usually know twilight years of Ottoman Empire. Story of Sultan Murad V is not well known. Do you think historians and history books are fair when they tell the story of Sultan Murad V?
No. Sadly, I do not! History has not been kind to Sultan Murad V, and I feel that he is very misunderstood. We must remember that History is most often written by the victors, so we should always question what we read. I believe that the story of Sultan Murad V needed to be told from his perspective. I wanted his voice to be heard. And I wanted his truth to be shared. So, I set about researching and writing about my great great great grandfather in the hope that my children would know him as he truly was, rather than as he is portrayed in history books. As I have already mentioned, it was never my intention to publish my book. I wrote it for my children, for my future grandchildren, and for all the descendants of Sultan Murad V as I wanted them to feel proud of the man that he was.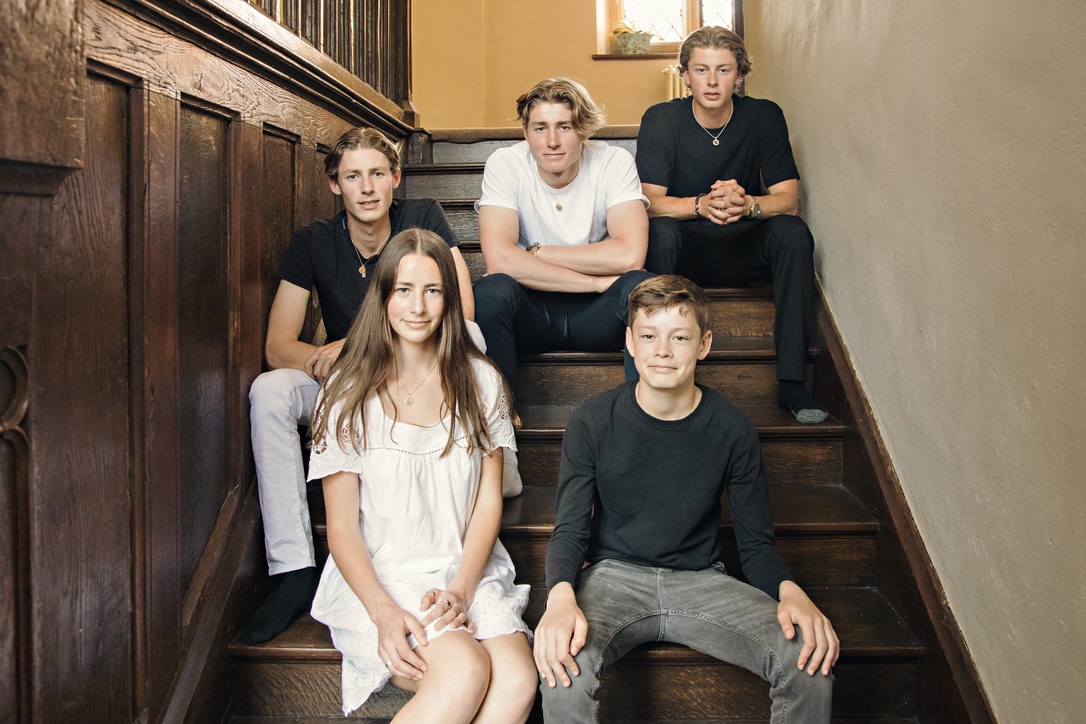 Ayse Sultan is married to Nicholas Sutton. They have five children, Maximilian Ali, Cosmo Tarik, Lysander Cengiz, Ferdinand Ziya, Tatyana Aliye

On your book, I feel that members of Muradiye family have some anger toward Sultan Abdulhamid but at the same time you gave credits on some reforms and works during his reign. How would be written the history if your grandfather had on reign instead of Sultan Abdulhamid?
I have great respect and admiration for Sultan Abdülhamid II, but it is fact that my family suffered greatly at his hand since they were held in enforced confinement for nearly thirty years - forbidden from leaving their gilded cage on the Bosphorus, forbidden from seeing or corresponding with anyone beyond the high walls and heavily-guarded gates of the Çırağan Palace. Life in such strict confinement was cruel and torturous, and in the book, I try to imagine the severe mental and physical effects this must have had on Sultan Murad V and his family. I have, however, tried to remain objective while also making it quite clear where my sympathies lie and make no apologies for this. I only hope that I have portrayed their tragic situation with the sensitivity it deserves. As to your question, only Allah Himself knows how differently History would have been written had Sultan Murad V remained on the throne… But I suspect it would have been very different…
How were rest of family members' reactions to your novel? Did you have negative feedback from family members? Especially members of Hamidiye.
I have been absolutely overwhelmed by the incredible messages of love and support that I have received for my book from members of my extended family living around the world. And that includes from members of the Hamidiye branch of my family. I think that one or two might have preferred that I had overlooked certain facts and episodes, but all congratulated me on my work. I am extremely flattered that so many took the time to read my book, offered up some suggestions and are now encouraging me to write a sequel!
It's not a common writing a story, novel or diary for members of Ottoman family. We have limited sources about exile days. What would be a reason?
I have also read all three of these wonderful books and in fact referred to each of them while doing my research. However, you are correct, it is very sad that not more members of my family put pen to paper in order to record their unique memories and fascinating stories. As an historian, I believe that such sources would have been extremely valuable and important. However, I think I can understand at least one reason for this.
The exile of my entire family was a tragedy. One that brought great pain and suffering to all those forced to leave their homeland and settle in foreign lands. Most suffered unimaginable hardships, indescribable indignities, and deep trauma. They simply did not want to record such feelings of pain and loss, for perhaps they felt that if they did so it would cause their hearts to break…
Your father and grandfather lived long years in exile, away from homeland. What I see that despite of living abroad long years, your ties to Turkish culture are very strong. How do you manage it? Do your kids also have knowledge about their family, culture and its past?
Of course, it is not easy to instill a sense of Turkish identity and belonging into our children if we live in a foreign land. However, it is very important to try! And to keep on trying!
From as early as I can remember, my father and my grandparents told me stories about the Ottoman Empire, about the Ottoman Caliphate and about my family. These stories left an indelible mark on my heart that will never be erased, and these stories are what fostered my interest in Ottoman history and pride in my heritage. So, I try to emulate them and do the same with my own children. I tell them stories of our glorious history; I teach them about their illustrious ancestors; and I have taken them on numerous trips to visit İstanbul. I often cook Turkish food, our homes are filled with Ottoman pieces of art and decoration, and we mark our holy Islamic festivals and important historical anniversaries together. We have a home near Bodrum on the Aegean coast and spend every summer there together, and we have travelled a little around Turkey. And of course, I wrote The Gilded Cage on the Bosphorus for them. I think that my efforts have in some ways been rewarded, as my children are certainly proud of their heritage and feel a connection to their roots…
You are very interested in history and especially Ottoman history, you studied in England. How was people's reaction when they learned that you are a Sultan?
I am often asked this question! I rarely tell people that I am an Imperial Ottoman princess, but with Google and social media it is something that always seems to come out! I think that most people are just curious and ask me lots of questions, which I am always happy to answer!
In school books in Turkey, we usually were taught, Sultan Murad V was not eligible to be a Sultan. What do you think personally about that? How do you describe him?
Personally, I think that Sultan Murad V would have made an excellent Sultan, one who would have been fully committed to establishing a modern constitutional monarchy along similar lines to those in western Europe.
He was categorically not mentally ill, as so many Turkish history books like to portray him as being. A malicious lie, told in order to justify his birthright being taken from him, spread by his enemies and those who wanted the Ottoman Empire to take a more conservative and less progressive path than the one he envisioned. It is however true that Sultan Murad V suffered a nervous breakdown on his accession to the throne following the brutal assassination of his uncle, Sultan Abdülaziz, which shocked and saddened him to his core; but it is equally true that he made a full and complete recovery within just a few months, leaving him perfectly fit and able to carry out his duty as Sultan and Caliph had his throne not already been usurped.
I am pleased that you have asked me to describe Sultan Murad V. He was intelligent, well-educated, extremely charismatic and handsome. He was an enlightened liberal prince, a modern reformist, a talented composer, a loving father, devoted husband, and a kind, gentle, sensitive man.
When I finished your book, I feel that it should be written the second part.  Are you planning to write after 1905 era?
Absolutely! Yes, I am. Actually, I have begun the research for the sequel to The Gilded Cage on the Bosphorus and written the plot outline! The next book will cover the turbulent period in late Ottoman history between 1906-1909. My dream is to write a series of books that will culminate with the exile of my family from our homeland in March 1924. We all have our dreams, and this is mine.

How do you describe your nationality? Turkish, British, Ottoman?
I proudly describe myself as being Ottoman, of Turkish descent.  I am very lucky to be able to trace my family roots back to the mid thirteenth century and to Süleyman Shah and Ertuğrul Gazi. As such, I am unquestionably of Turkic origin. And since the blood of Osman Gazi, of Fatih Mehmed, of Suleyman the Magnificent and of all the other Ottoman sultans runs in my veins, not only my blood, but my heart, my soul, my very essence is Ottoman.
As to my actual nationality, I have dual citizenship – Turkish and British. I have always had British citizenship as I was born there, and I will remain forever grateful to England for providing my family with a home at a time when we were forbidden from returning to Turkey. I received Turkish citizenship more recently, and I am extremely grateful to the Turkish government for allowing me to become at Turkish citizen.
British Empire was main factor what Ottoman Dynasty lived through. How do you adjust your feelings about it?
Of course, I have very strong personal feelings and hold very set opinions with regards to the British Government of the time for their pivotal role in engineering the fall of the Ottoman Empire and the subsequent abolition of the Sultanate and Caliphate, for creating over a century of suffering and unrest in the middle east, and for causing my own family to suffer so much hardship and unhappiness.
However, I believe that the only way to live a happy life is to free oneself from anger, bitterness and resentment, so I try to forgive the past without ever forgetting it. After all, the son is not to blame for the sins of his father…
What do you think about exile? If Ottoman family had stayed in İstanbul, were they a threat to young Republic of Turkey?
Sadly, I think that the Ankara Government had no alternative but to exile the last Ottoman Sultan once they had decided to abolish the Ottoman Sultanate. However, I do not believe that the young Republic of Turkey needed to abolish the Caliphate, neither do I believe that the entire Ottoman family needed to be sent into exile, especially such a long exile. Germany did not exile the entire Hohenzollern family, neither did Austria exile the entire Habsburg family. However, the fledgling Turkish Republic felt the need to exile every single member of the Imperial family – every şehzade, every sultan, every sultanzade, every hanımsultan and every damad. No. I do not believe that this was necessary in any way. My family was never, and will never, be a threat to the Republic of Turkey.
How are your feelings when you visit the Ciragan Palace?
I always feel very emotional when I visit the Çırağan Palace. I think this is because it was the home of my branch of the family for so long and is where my grandfather and great-grandfather were born, so it is perhaps the place where I feel most connected to my roots.
Where is your favorite place in Istanbul?
That is an impossible question! İstanbul has so many beautiful places that I do not think that I can pick just one! May I pick three? The Hagia Sophia Grand Mosque: because I always feel a sense of calm and serenity sweep over me when I visit, as it is such a spiritual and uniquely beautiful place. Topkapı Palace: because I love the classical style of Ottoman architecture and because this palace is steeped in so much history - every piece of stone, every marble pillar and every hand painted tile has a story to tell and a secret to share. The Bosphorus: because the views from anywhere along its shores makes me feel like I am 'home'.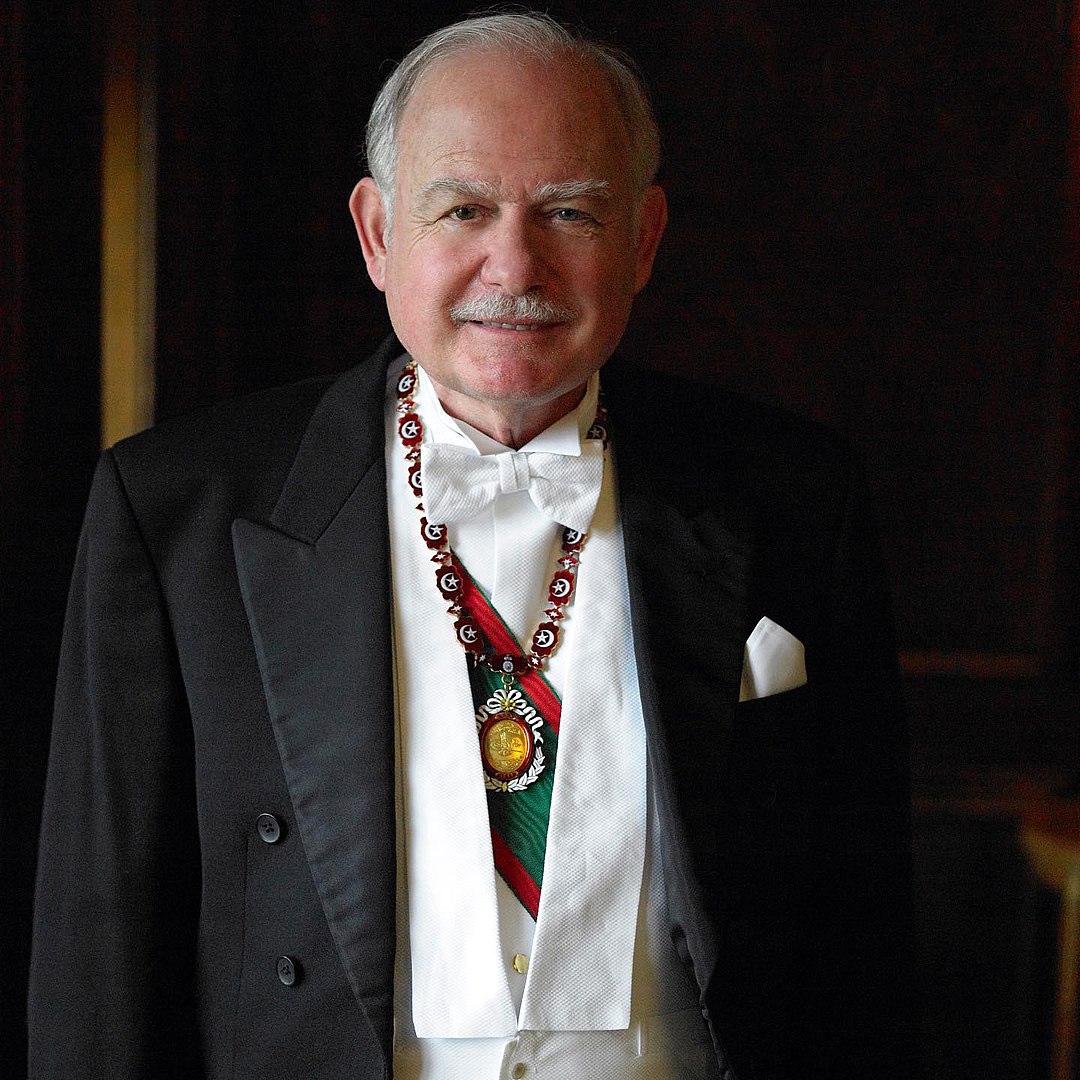 HIH Prince Osman Selaheddin Osmanoğlu, Ayse Gulnev Osmanoglu's father. 

Do you cook any Ottoman dish?
I do! My children and my husband all love Turkish cuisine, so sometimes I make dolma, börek, kebabs, or köfte. A great family favourite of ours is lamb, slow cooked with apricots and served with rice which everyone enjoys. I do not make puddings very often though, but when I am in Turkey I always order tavuk göğsü if it is on the menu as I absolutely love it. I also really love saray lokma – now that is a treat!
Prince Bayezid, head of the Ottoman family, used to say Sultans also have to be a head of the family as well not only Princes. What do you think about that?
Dear Uncle Bayezid… Well, history has certainly proved that women can rule just as well as men!!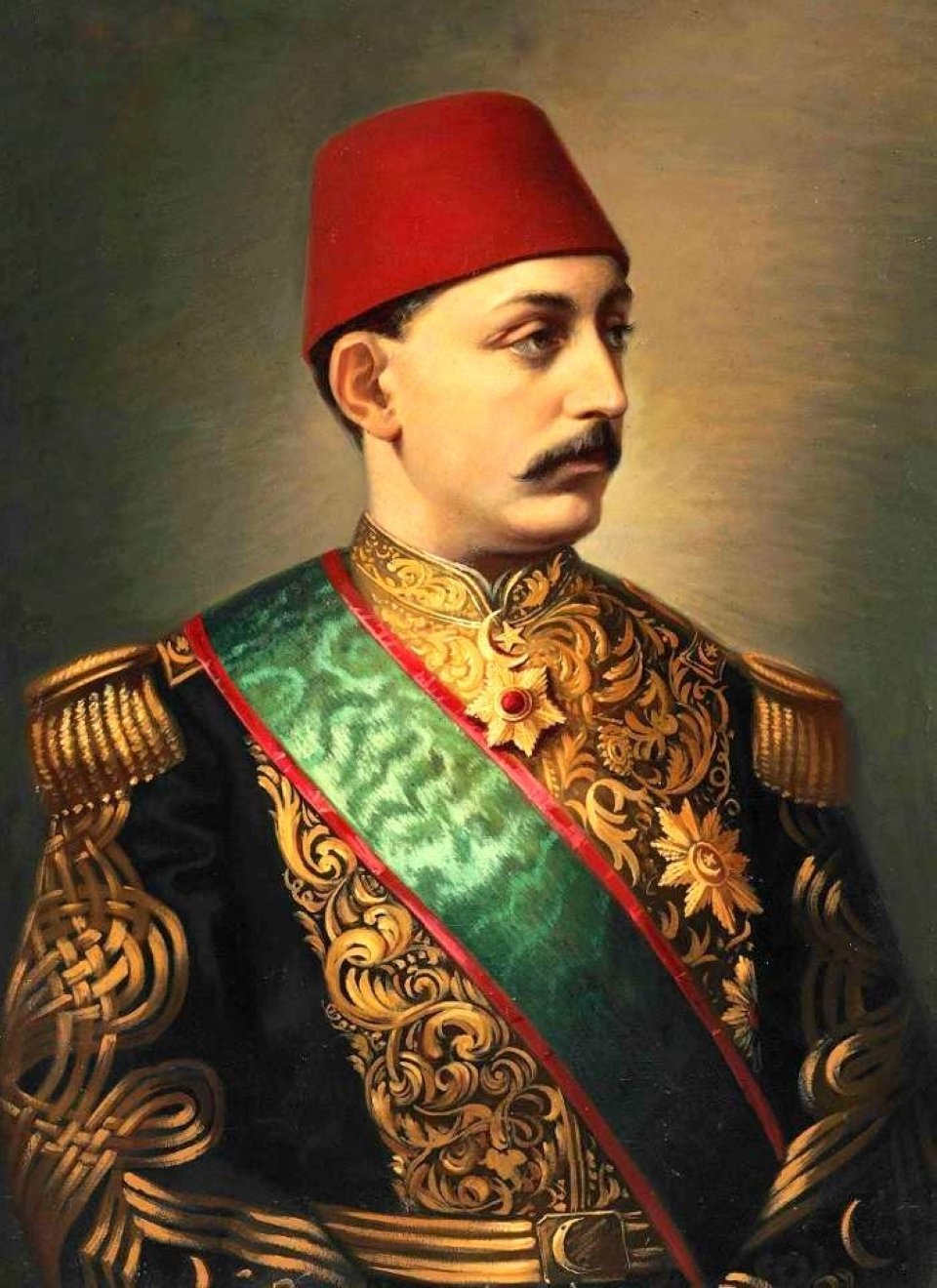 Sultan Murad V.


I heard that your father is very sensitive about Ottoman family members's rank. Some family members are not considered as a member of Ottoman Hanedan. (Like Sultanzade's children) Do you think it would be an issue within family members?
This is a strange question to ask!! Of course, it is absolutely right that my father upholds the customs, protocols and traditions of our family, so that they are protected and not twisted and altered to suit others. In answer to your question, no, absolutely not. I do not consider that the question of whether or not the children of a sultanzade or hanımsultan is a member of the Hanedan, or Ottoman Imperial family, would ever be an issue within my family as the answer is very simple and straightforward.  
They are not, and never have been considered as members of the Hanedan at any stage of our dynastic history, by anyone. I cannot imagine that the descendants of any sultanzade or hanımsultan would ever claim or even consider themselves to be part of the Hanedan, or Imperial family, as the idea is ridiculous. They are, however, beloved members of the extended family and are often included in family gatherings and events. But to be clear, they have no title, no rank, no position in the order of protocol whatsoever. As an aside, they were not even sent into exile in 1924 with the entire Imperial family, as the Republic of Turkey did not consider them to be Hanedan either!
This is not unusual or unique to the Ottoman Dynasty. The grandchildren of princesses born into the ruling European monarchies of today have no title, no rank, no position in the order of protocol either, and are simply seen as beloved members of the extended family without being royalty. An example are the grandchildren of The Princess Royal, Princess Anne of The United Kingdom. Princess Anne is not only a royal princess herself but the only daughter of a ruling monarch, yet none of her five grandchildren have a title, rank or position in the order of protocol within the British royal family.
Would you like to add anything?
I would just like to take this opportunity to thank you for your interest in me, in my family and in my book The Gilded Cage on the Bosphorus.
I very much hope that your readers enjoy this interview, and that it encourages them to want to learn more about Ottoman history and perhaps even to open their hearts a little to Sultan Murad V and his family. If they would like to read The Gilded Cage on the Bosphorus, the English edition is available from Amazon, and the Turkish edition is available from my website, from Google Play or from Apple Books in eBook format.
To find out more about me, my book or to connect on social media, then please visit www.ayseosmanoglu.com
Last modified onWednesday, 04 January 2023 23:28