Readout of the Vice President's Meeting with Turkish Prime Minister Binali Yildirim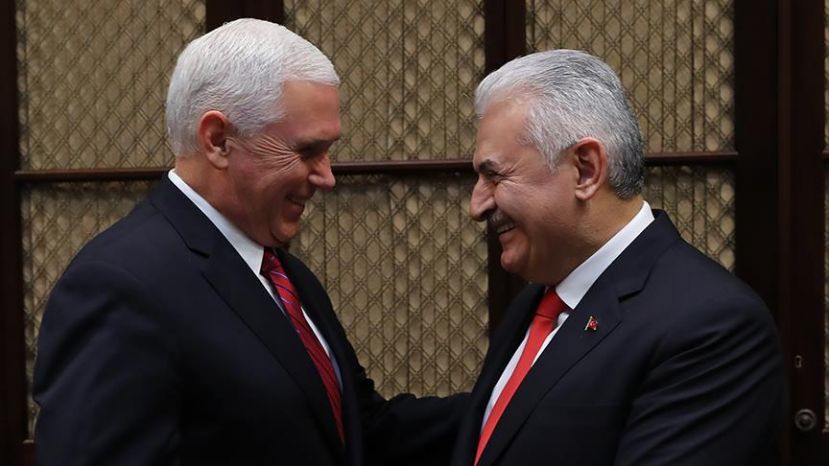 Today at the White House, Vice President Mike Pence met with Turkish Prime Minister Binali Yildirim to reaffirm the enduring strategic partnership between the United States and Turkey. The leaders expressed hope that their meeting would help to usher in a new chapter in U.S.-Turkey relations and agreed on the need for constructive dialogue, as friends and Allies, on bilateral challenges.
They highlighted the United States' and Turkey's mutual interest in stability and security in the Middle East and agreed to further intergovernmental consultations toward that end. The Vice President also thanked the Prime Minister for Turkey's contributions to global security and the fight to defeat ISIS, and he underscored the U.S. commitment to stand with Turkey against the PKK and other terrorist threats. The Vice President expressed deep concern over the arrests of American citizens, Mission Turkey local staff, journalists, and members of civil society under the state of emergency and urged transparency and due process in the resolution of their cases.