How Covid-19 Has Impacted The Real Estate Industry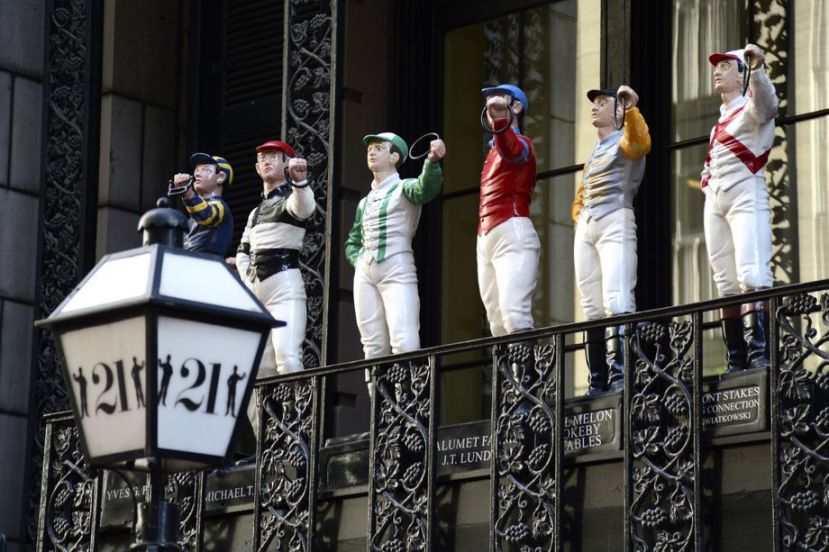 By Deniz Türkbaş, Esq*. - With the new year, comes new hopes and new aspirations. However, with Covid still in the midst, it is hard to tell how our hopes and aspirations will come to fruition. For those whose hopes and aspirations revolve around real estate, some may be happier than others. Covid has affected some positively and some negatively.  Although the tell-tale rule seems be holding true, in real estate, it's all about location, location, location. Ironically, Covid has changed what we consider a desirable location. When Covid began, we all locked ourselves in our homes and we distanced ourselves from friends, family, coworkers and, well, basically everyone. Your desirable location became questionable depending on the size of your living quarters. It's desirable to live in a city where you can go out to eat and frequent Broadway shows. But as the pandemic caused social distancing, New York City restaurants were not allowed to serve people inside. During the summer months, this was not so terrible, as any resilient New Yorker, we all adapted to our new normal. But still many restaurants were unable to survive. We saw iconic restaurants close, such as the 21 Club. Founded in 1930, the 21 Club, known for its jockeys lined up in front, has hosted very president since Franklin Delano Roosevelt, aside from George W. Bush. Broadway shows closed. Needless to say, many establishment owners' hopes and aspirations were hit hard with Covid.


For those that lived in the city, what seemed to be cool was no longer cool. We no longer could go and hang out at our favorite restaurant and enjoy a meal, unless you wanted to sit outside in a tent. Some of those tents are very cool though. Our idea of where we wanted to be started to change. People started thinking that the better, more desirable location was the suburbs. We began seeing a rise in demand for homes outside the city and therefore, we began seeing a rise in property prices in certain areas. In turn, Covid caused many people to leave the city, leaving many vacancies amongst NYC landlords and property owners. This, of course, caused a chain reaction throughout the real estate industry. Real estate agents and brokers did not have business because people were not interested in renting in the city but there was interest in the suburbs. Real estate agents in the suburbs and outside of the city were happy to have an increase in sales. Some agents would complain that they did not have enough inventory for the demand in houses.
Many people with small businesses decided that their office space was no longer necessary since they were working from home. Landlords with small office suites started seeing vacancies. The larger companies mainly have kept office space and, in an effort to minimize contact, have asked their employees to work from home. But some companies were unable to keep all of their employees which left people jobless. With no income, those people could not afford to pay their rents or mortgages.
Mortgage payments were stayed and tacked onto the end of the loan. Landlords in the city were left with vacancies but had continued mortgage payments. The question then became, what relief is there for those people who could not afford to pay their mortgage? It was not just landlords. It was also property owners and it was also renters. People were struggling to pay their bills because many people lost their jobs due to Covid.
Landlords were also left with tenants who could not pay and tenants were left being unable to pay their rent. Governor Cuomo then enacted new laws to protect tenants from being evicted. The Governor stayed or put a hold on evictions that were based on nonpayment of rent. New York State Judges were uncertain of how to litigate landlord tenant issues. Some judges refused to hear any cases, while others continued to conference cases, in the hopes that the parties would be able to come to a settlement and resolve the issues on their own. But one constant remained, the Judges did not have the authority to order an eviction. That meant that a tenant could not be evicted for nonpayment. The current law has extended the stay on evictions due to nonpayment. Just before the new year, Governor Cuomo signed into law, Chapter 381 of the Laws of 2020, effective December 28, 2020, the Act immediately put a hold on any pending residential eviction proceeding for sixty days, and provides that, were a tenant submits to the landlord or the court a declaration attesting to hardship arising from or during the COVID-19 pandemic, proceedings will be further stayed until May 1, 2021. The exception is that a pending or newly-filed proceeding alleging that a tenant has persistently and unreasonably engaged in behavior that substantially infringes upon the use and enjoyment of other tenants or occupants, or causes a substantial safety hazard to other, may continue to be heard, with certain qualifications.
Covid-19 has certainly impacted everyone. It has affected the real estate industry both positively and negatively. Let's continue to have positive hopes that Covid will be behind us so we can look forward to making our hopes and aspirations come to realization.

*Deniz Turkbas, Esq., Turkbas Law - Generations Real Estate Brokerage & Management