Importers Import Containers from Worldwide, PortX Delivers Nationwide
PORTX, Inc. began operations 2012 delivering containers to exporters and importers in New York & New Jersey area. Since then, PortX is making a difference helping new merchants get on their feet with efficient container drayage Eyüp (Peter) Ulu, founder with a million miles under his belt, began with a positive attitude and can-do spirit that established the fastest growing company in container transportation industry. The company utilizes owner operators, owned assets, dedicated leased units, and a preferred network of outside carriers to provide deliveries. PORTX Trucks also work in New York City as well. The company serves all ports nationwide and have an impact nationwide.   
PortX was founded in 2012 by entrepreneur Eyüp Ulu and over a 10-year period has become one of the transportation companies with the largest truck fleet in the state of New Jersey. Ulu, who came to the USA in 1998 from Malatya, the apricot land of Turkey, and started his life as a truck driver. His business has grown over time. "We started with a single truck. We saw the gap in the market and took a risk and increased the number of vehicles in the fleet," Ulu says. It currently has close to 30 employees in the office environment alone. PORTX grew their employee count by 114% recent year.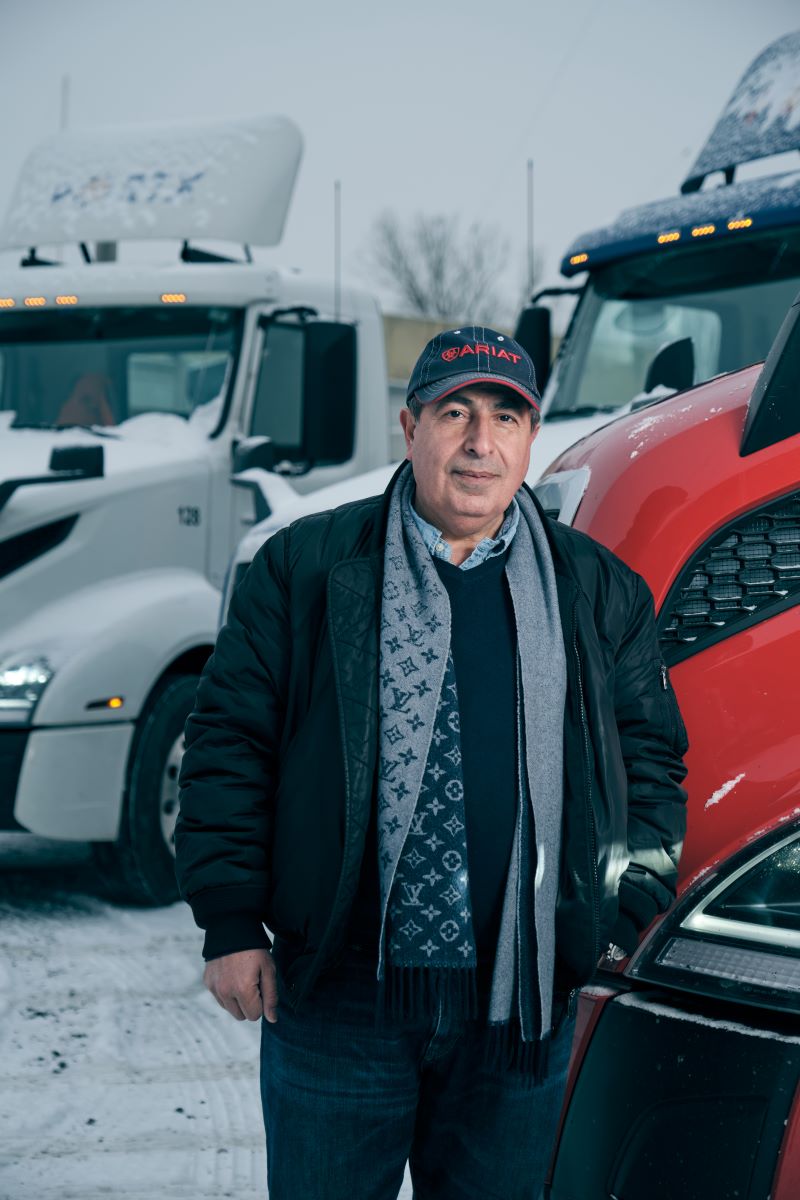 PORTX grew their employee count by 114% recent year. Photo by Cagatay Okutan

The company, which loads container from ports in New York and New Jersey, transports goods to all corners of the United States. Ulu said, "We are now competitive with the giant companies in the region. We have grown very fast, especially during Covid," he adds. PortX, which started to serve its customers by opening an office in Istanbul, still operates in its headquarters in Carlstadt, NJ. Ulu's wife Sandy (Şenay) and son (Emre) also help him in the company.  
"Our company distributes eighty percent of the food products that come from the Middle East to the port in New York and New Jersey to PortX America. We move more than 30,000 containers a year," he says.   
Last modified onTuesday, 17 January 2023 05:36