First Syriac Immigrants in the United States
Featured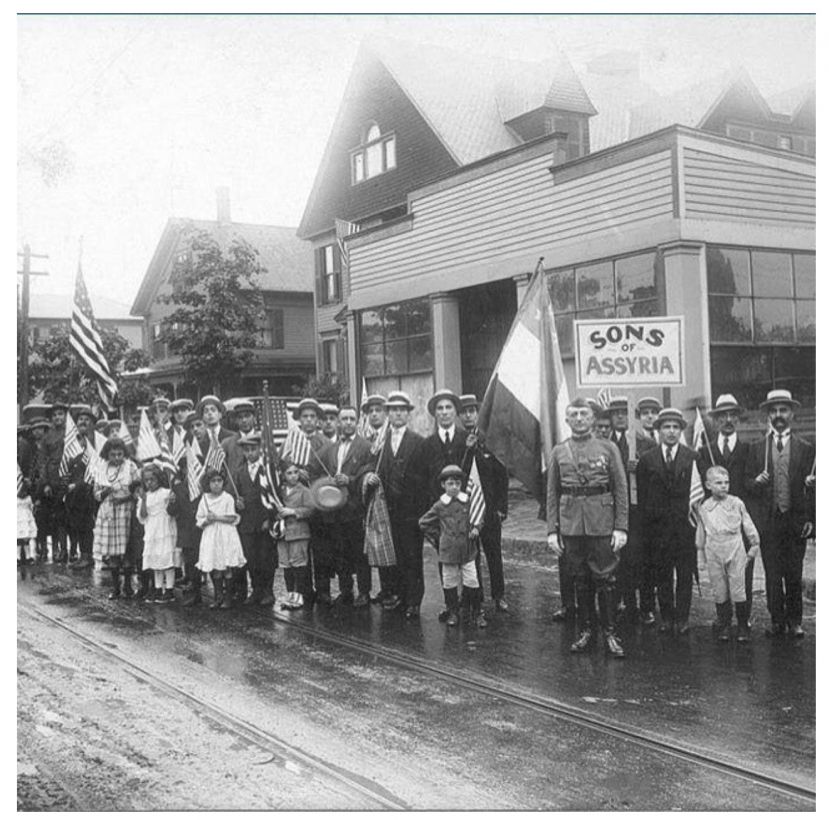 Dr Abraham K. Yoosuf, and other Syriacs from Mardin, Kharput and Diyarbakır in Worcester, Massachusetts. 1922, July 4. American Independence Day.
George Anton Kiraz has published extensively in the fields of computational linguistics, Syriac studies, and the digital humanities. He wrote several books, journals, research papers and articles about Syriacs.  He is the founder and director of Beth Mardutho: The Syriac Institute, the Editor-in-Chief of Gorgias Press, and a Senior Research Associate at the Institute for Advanced Study, Princeton. He earned an M.St. degree in Syriac Studies from the University of Oxford (1991) and an M.Phil. and a Ph.D. from the University of Cambridge (1992, 1996). His latest books include The Syriac Orthodox in North America (1895–1995): A Short History (2019) and Syriac-English New Testament (2020). 
"The Syriac Ortodox in North America (1895-1995), is a critical record of Syriac communities' history, documenting the fruits of a hundred-year project and preserving details and accounts that otherwise stand in danger of being lost to the passage of time. 
MICHA, YAKOB, OVANIS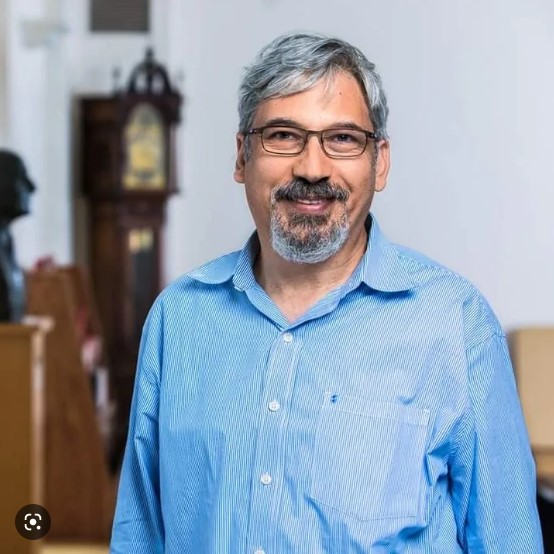 Anton Kiraz says in his book that the first Syriac immigrant who came to America was Micha al-Naqqar from Mosul in 1840s. Micha was hired by American and British missionaries and accompanied them on several missions and expeditions. When the American missionaries returned to the U.S., Micha went with them and settled in Boston. He worked for the American Board of Commissioners for Foreign Mission.
According to Kiraz, Haji Yakob, the English speaker of Diyarbakır was one early Syriac immigrants in the U.S. The English missionary Oswald Parry visited Diyarbakir in 1892. Parry met with Yakob there and Yakob was speaking English because he had previously spent nearly six years in New York. "If Parry met Yakob immediately after his return from New York, then Yakob must have reached New York no later than 1886," Kiraz says.
Another early Syriac immigrant is Haji Thomas Ovanis, or Quoyoon, who came from Kharput, (Harput) an ancient town located in the Elazığ Province of Türkiye, to Worcester, MA, in 1887. Thomas was not only the only one to arrive; Mr, Aslan and Mr. Safar had also arrived that same year from Kharput. Haji Thomas went back to Kharput to get married with Sophia in 1895. Thomas and his wife remained in Kharput until 1912.Then Thomas came back to Worcester through Antep, bringing along two of his children, both of whom were born in Antep. He left Sophia and his other children, George behind.  George was marched in 1915 during the Ottoman Government ordered the Armenian population residing in or near the war zone to be relocated to the southern Ottoman provinces. Sophia followed the family to America in 1921. Syriacs call "Sayfo" (sword) the events of 1895 and 1915.  
FIRST DOCTOR, FIRST MERCHANT
While many of the early immigrants were unskilled laborers, others arrive with established careers under their belts. Such was the case of Abraham Yoosuf (1866–1924) and Balshasar Alexander. 
Abraham was born in Kharput on December 12, 1866. He was a gifted child and his parents sent him to study at central Turkey College in Antep around 1886. After graduation, he taught at the college until 1889 when he decided to immigrate to the United States to further his education. He arrived in the United States on November 30, 1889, and he attended Baltimore Medical School. He opened a practice in Worcester in 1897. Many of the community members would have him as their physician. Later, he went to London for postgraduate studies and then to Vienna to specialize. He returned to Turkey where he served as a volunteer surgeon during the Balkan Wars during 1912 and 1913 and was decorated by the Sultan for his services. 
Doctor Yoosuf moved back to United States and enlisted in World War I, serving as a Major. He was one of the attendees of the Paris Peace Conference that took place after World War I, advocating for Assyrian national interests.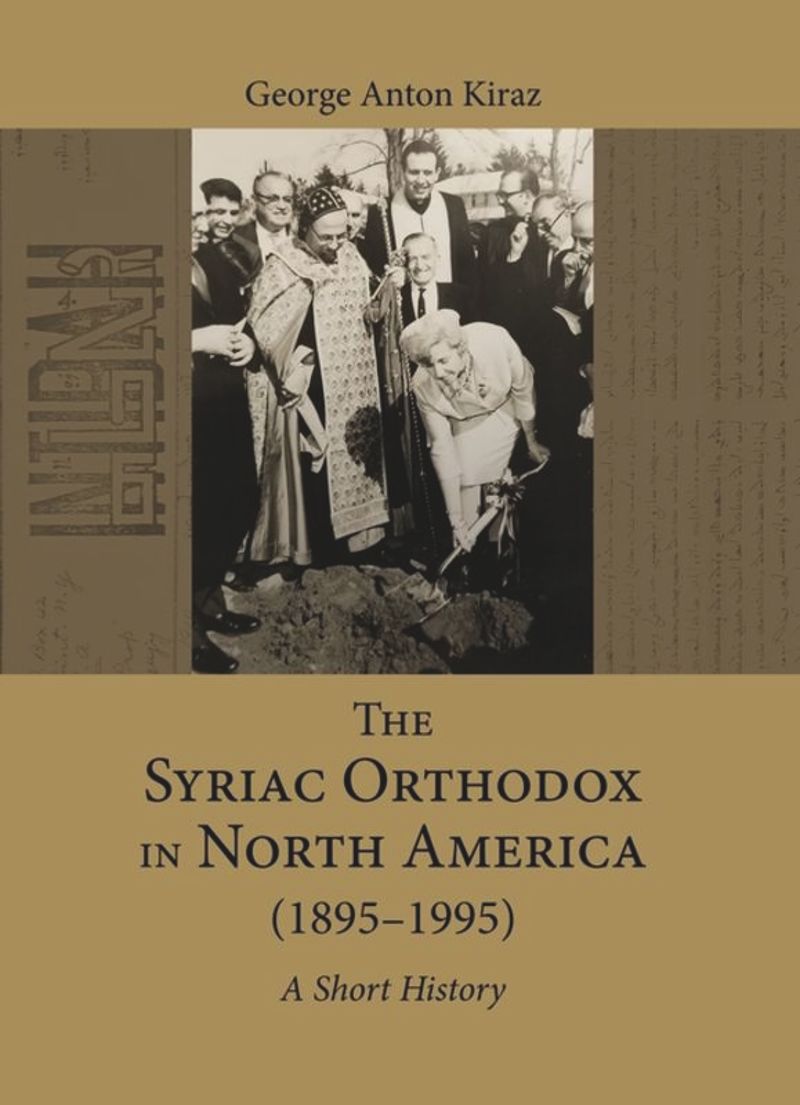 Balshasar Alexander (also known as B. Iskandar) was born in Kharput on March 9, 1854, to a family whose business was cloth dyeing. He left carpet in 1890 to look for modern dying methods and settled in New England. After working for 10 years, he saved money to bring rest of his family after the 1885 massacres and started a business of his own in Providence, RI. He was responsible for the establishment of the Assyrian Charity Association in Providence in 1906.  
FIRST IMMIGRANT WHO OWN A CAR
There were other firsts who made names for themselves among the community - not as professions, but rather as the first ones to obtain something unique. Nishon Ohan was the first among the Kharput immigrants of Worchester to own a car. In 1926 people came from Boston to Rochester in six cars and made a parade. A certain Safar succeeded in business and purchased a farm in West Boylston around 1910. Another farm was purchased by Bishara Perch. The farms became social hubs for the young and their families. They would gather there for picnics, eat additional food, listen to Turkish music and dance.  
Kiraz is an ordained Deacon of the rank of Ewangeloyo (Gospler) in the Syriac Orthodox Church where he also serves on several Patriarchal, Synodal, and local committees. He lives in Piscataway, NJ, with his wife Christine and their children, Tabetha Gabriella, Sebastian Kenoro, and Lucian Nurono. You can purchase his book, "The Syriac Orthodox in North America (1895-1995)" at https://www.gorgiaspress.com/
Last modified onFriday, 06 January 2023 06:42