Bye Bye Jewelry Business Welcome Commercial Real Estate Business 
Ceylan family from Türkiye arrived in New Jersey on Sunday, July 4, 1993. The shop was closed on Monday. On Tuesday, he and his brother stopped by Dunkin Donuts for a coffee. They made their way to his brother's shop at the Woodbridge Jewelry Exchange, the region's largest selection of jewelry, with more than 100,000 items in one location in Woodbridge, NJ. "I've been working ever since," says Yusuf (Joseph) Ceylan. The Ceylan family, originally from the village of Gülgöze in the Midyat district of Mardin, sought to go abroad when economic conditions in Türkiye became difficult after the Gulf War. Ceylan graduated from high school in İstanbul. His brother and uncle had come to the United States before them. They came to the U.S. with a green card. 
After working with his brother for a while, he opened a jewelry shop for himself in 2000, again at the Woodbridge Exchange. Leaving the Woodbridge Exchange and entering the jewelry manufacturing business in New York City was not something many would dare. He entered the manufacturing business in New York in 2006 with businessmen Ekmel Anda and Dursun Koçak, who are well known to the jewelry sector. "We weren't scared because it had a bit of an entrepreneurial spirit.  My partner Ekmel also acted as an elder brother and showed the way.  We said let's go and take a swell in the big sea."  
The partners, who entered the manufacture the largest collection of bridal jewelry in the industry under the name of Unique Settings of New York, offered an opportunity that jewelry shops did not have in the sector until that day. They made a difference by delivering goods in 2-3 days. At the time, most of the jewelry businesses moved out of Manhattan because of the costs. Unlike those who went to Mexico, Puerto Rico, China, they produced in the heart of the jewelry industry, on 47th Street in New York City. The economic crisis in 2009 also caused Ceylan to seek other opportunities. "I have a full-time job. I was working from 5.00am in the morning until 8.00pm in the evening. While researching what else I could do, a friend suggested to invest in commercial real estate." He examined the business model. Property ownership of retail chains and banks such as McDonald's, Wells Fargo, CVS, TD Bank, Dunkin Donuts, etc. All the day-to-day maintenance of the building is done by the tenant inside. He has no other trouble than to collect the monthly rent. In 2009, he began looking for commercial buildings, founded BeKitto Realty Group. He bought his first building in New Jersey in 2011.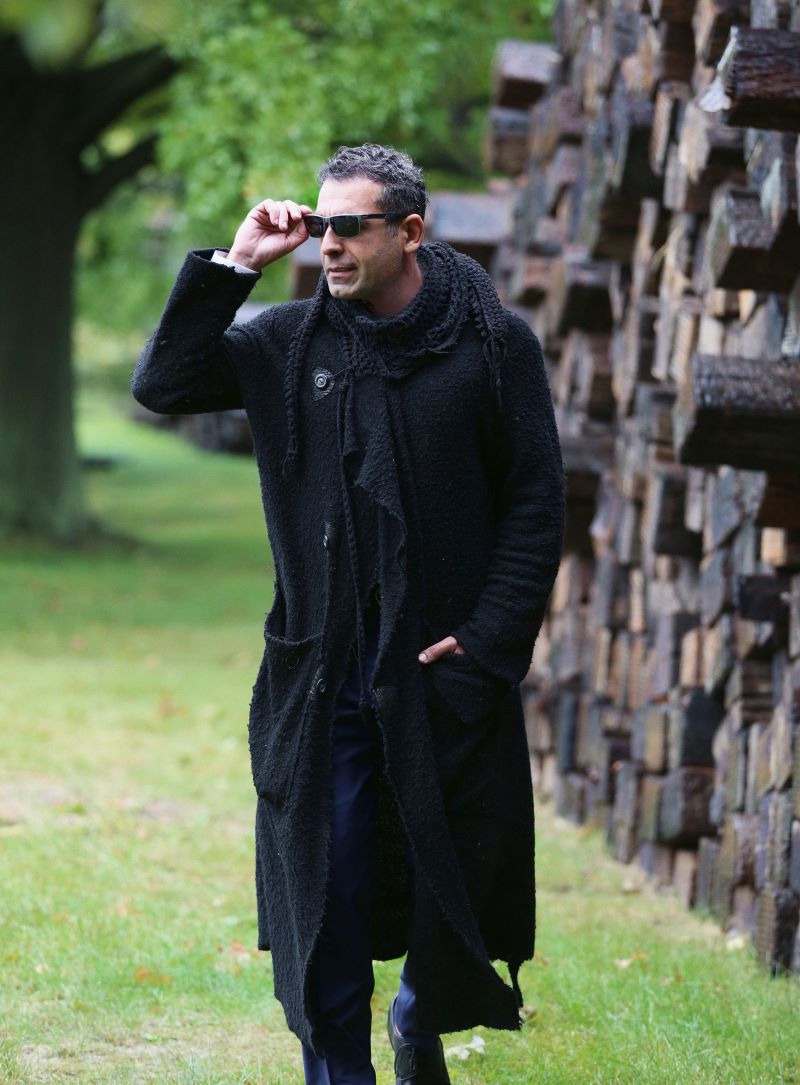 Ceylan's tenants include major brands such as Staples, CVS, Starbucks, Walgreen, Wendy's, Dollar Store, Investors, Citizen, TD Bank, etc. Photo by Koray Kasap

Ceylan stayed as a partner at Unique Setting of New York until 2013. As the number of buildings increased over time, his name became known in the broker community, and in 2014 he focused more to the commercial real estate business.   
FIRST PURCHASE
His first purchase, which he began to make his name among brokers, was during a jewelry show in Las Vegas. The broker, who worked with Ceylan, called and asked him if he interested buying a commercial estate which a bank its tenant. "If I put it on the list, it will sell in two days, go and see if you like it, I won't put it," the broker said. Ceylan called his brother in New Jersey from Las Vegas and asked him to see the building. When his brother liked the building, he made the decision to buy it without seeing it. "That purchase helped me make a good name around the broker," he says.  
Ceylan still owns commercial buildings in New Jersey, as well as New York, Pennsylvania, Massachusetts, Maryland, Virginia, Maine, Florida, Missouri, and Ohio. He buys and sells some of them. Prices of the buildings range from $1 to $12 million. He built about 10 commercial estates, most recently he built a building from scratch in Neptun, NJ. "But it makes more sense to buy a ready-made building than to build it from scratch in time," he says.    
He thinks renting office space is going to get worse. He doesn't rent office spaces. Ceylan's tenants include major brands such as Staples, CVS, Starbucks, Walgreen, Wendy's, Dollar Store, Investors, Citizen, TD Bank, etc. His next goal is to concentrate on the warehouse industry. "There is no big land to build warehouses. Companies that sell online need large warehouses near city centers and that need will only increase."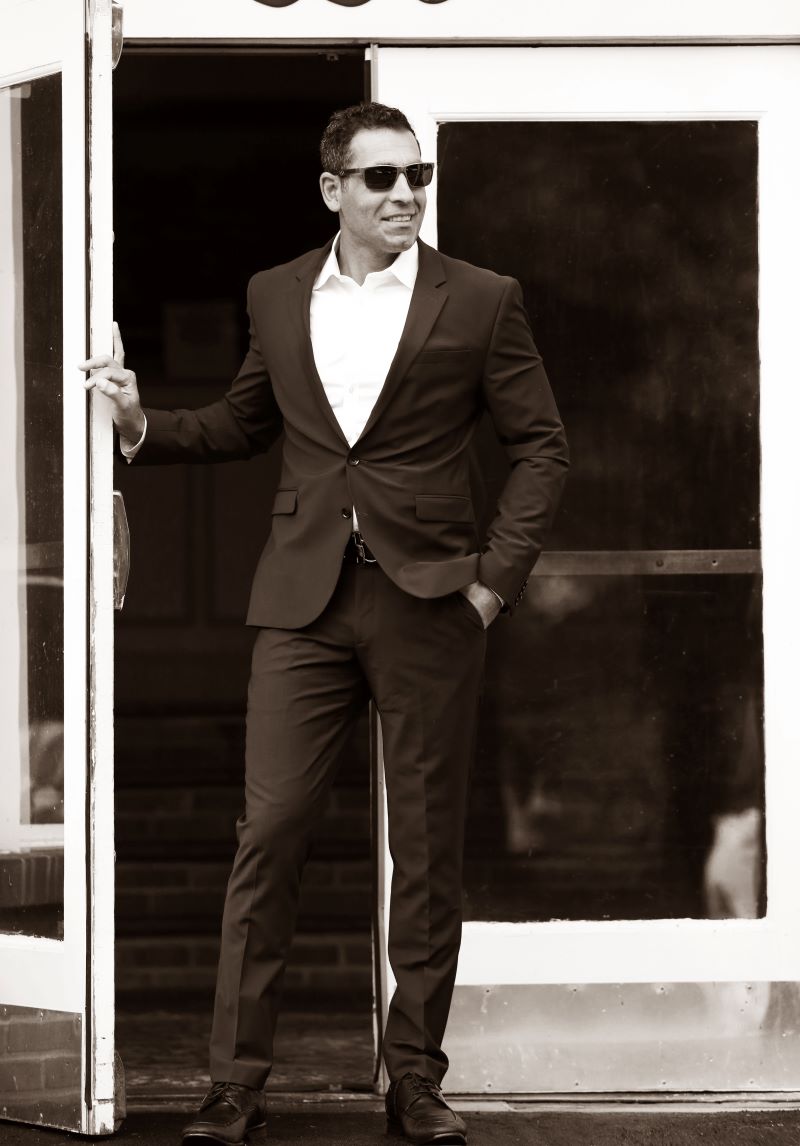 Ceylan still owns commercial buildings in several states. Warehouse business also lucrative he says. Photo by KORAY KASAP 
DEALING TENANTS ALONE
When he is asked if it is easy to deal with so many tenants alone. "The buildings are usually not in a style that gives a lot of headaches. Already many things are taken care of by the tenants in it. I also do the work that 3 people do. I promised my wife at the time. I couldn't see the children when I was working so hard. I promised to my wife, if one day I need a worker, I won't do this job anymore," he replies. 
He emphasizes that he wants his children to be engaged in the real estate business as well. "I hope my son or daughter wants to do this job. I talk to them every day, trying to motivate them. It's a beautiful job to do." 
He says he also advised his friends from the Syriac community to get into the commercial real estate business. "There have been those who have entered this business before and grown. Devli Group is one of them and they've been very successful. In the past there was a smaller try. When they failed, he deterred the others. For example, he bought a house, demolished it, built a house. When they couldn't make money, people said, 'Look, this guy went into jobs he didn't know, he went bankrupt.' Already a society of 100-150 families, everyone knows everybody. They hesitated to invest it. But the reason they fail is that while they are having jewelry shop and trying to succeed it as a side job.''  
 
When asked if he had worked in commercial real estate for 20 years, would you have grown more in the jewelry business than you had grown? ''I guess it would be much better. But jewelry helped us a lot. We made seed money in that business. If they tell me today that my brother jewelers will come back, it is difficult for me to return."  
Although Ceylan did not have the opportunity to go to Türkiye very often after coming to the U.S., in August 2022, his father and his son went on a trip to Türkiye covering 12 provinces such as Mardin, Urfa, and Diyarbakir. Ceylan takes great pleasure in playing soccer. He gets together once a week with his group of friends over the age of 40. Ceylan was preparing for the exam to get a deer hunting by archery permit at the time of the interview.
Last modified onWednesday, 04 January 2023 23:27