Moving from NYC to NJ Creates A High Demand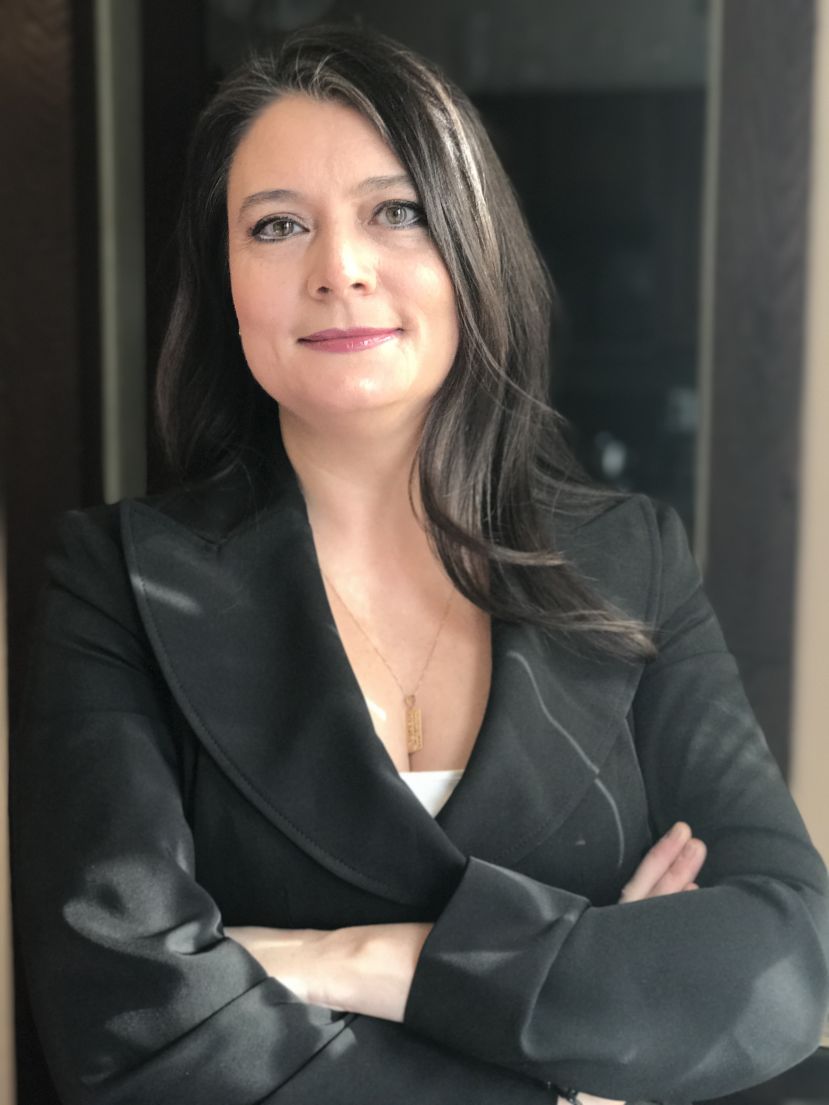 Julia Dağıstanlı has been selling and renting real estate since 2002. She has done hundreds of sales closings and transactions and had many awards recognition. She has been a salesperson since 2002 and a top producer year after year. Julia has been awarded the prestigious NJAR Circle of Excellence Silver Level since 2005. She was named the Re/Max Metropolitan 2008 Top Producing Agent. She has also been awarded by New Jersey Monthly Magazine the Highest in Overall Satisfaction Five Star Real Estate Award for the last 10 years. Only fewer than 1% of real estate agents in the New Jersey-area received this recognition.
She answered TURKOFAMERICA's questions.
How is Covid-19 affect real estate market in New Jersey?
Due to the impact of Covid-19 on the economy, the interest rates for mortgages were reduced which created an extraordinary demand for Real Estate. Also, families living in the cities wanted to move out from a dense living environment to suburbs. So, the real estate market in NJ became very strong. The interest rates are very low, the housing supply is extremely limited, the demand for housing is high and houses are valuable right now. Therefore, there are bidding wars and the houses priced right are sold over the desired prices. It's the sellers' market.
Would you compare before and after Covid-19 era in New Jersey?
Here some market statistics from NJMLS for the 4th quarter 2020.
2019 2020
Year to Date Sold Homes 21249 22507
Average Days on the Market 73 51
Median Sold Price Monthly $420,000 $465,000
Absorption Rate (Months Inventory) 4.4 3.6
So, we can conclude from those statistics that compared to 2019, more homes were sold in 2020 in a shorter period of time, having fewer months of inventory and with an increased median sale price.
What is real estate market expectation for 2021?
We are still in the first quarter of 2021 and this year is expected to be as strong as 2020.
Home values appreciated by about ten percent in 2020 and are forecast to appreciate by about five percent this year.
New York City lost almost 25 percent of its tenants and many people moved to suburban areas. Will COVID-19 change New Jersey's real estate market?
Most people who left NYC moved to suburban areas that are preferably close to NYC transportation. They either rented or preferably purchased a home to have a private yard and enjoy working from home and avoid the risk of Covid-19 by being away from the crowded city life. This moving from NYC to NJ has created a high demand for real estate.
Considering the supply and demand theory, high demand and less inventory created a price increase in the real estate market. Due to the high demand for buying homes, NJ rental prices went a little down. And it took longer to rent the apartments than usual. Landlords had to offer some incentives such as giving a couple of months free rents to the tenants or reduced their rent amount. Some renters who have been affected economically due to Covid-19 had to stay where they were even without being able to pay their rent. This situation of course impacted the landlords negatively because of their mortgage payments.
While the interest rates are very low, is it good time to buy real estate?
Absolutely, this is still a window of opportunity. The cost of borrowing money is so cheap, so people can afford to buy homes instead of renting. Due to low-interest rates, they can even afford to buy more expensive homes than they were planning to buy. It's also the perfect time to upgrade or downsize. It's all a win-and-win situation. And even though home prices have increased, at the end of the day it iss how much you spend from your pocket for your mortgage payment, not how much you've spent on a house.
How is international buyers' trend during the pandemic era? Are they seeking to purchase residential or commercial real estate?
The residential market is very strong. Based on my experience, I can say that it is mostly residential. Mixed-use commercial buildings are also always in high demand. We see much fewer international buyers at this time due to travel restrictions.
CONTACT
Julia Gülden Dağıstanlı
118 Jackson Ave.
Rutherford, NJ 07070
Cell: (201) 679-5025
Work Phone: (201) 939-7500 x 201