Belgin Aksoy meets with Oprah in New York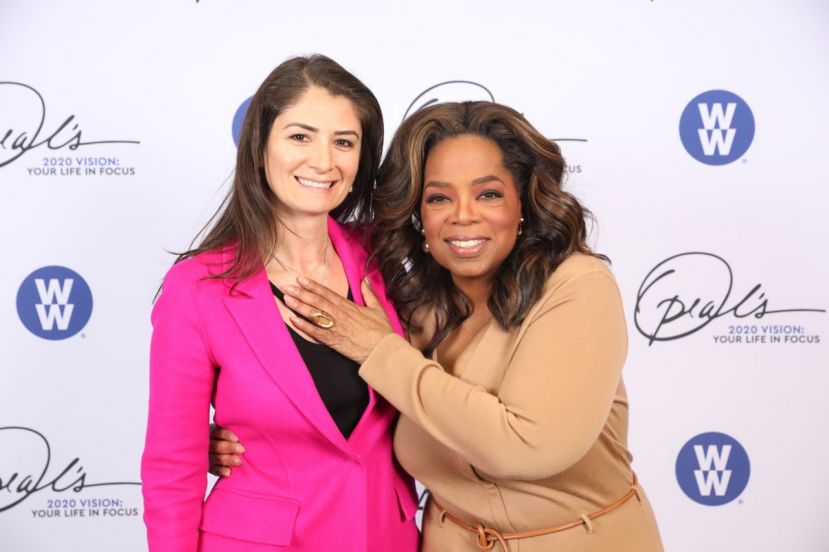 Oprah Winfrey, famous American talk show host, started her 3-month tour - titled "Oprah's 2020 Vision: Your Life in Focus" - during which she will be visiting most of the states in the US to talk about the balance between mind,  body, and soul.

Former First Lady Michelle Obama was one of the speakers during the Brooklyn leg of her tour - which took place at Barclay's Center and featured the leaders of the wellness industry and changemaker celebrities among the guests. Belgin Aksoy - the person who introduced the "Global Wellness Day" to the world - drew attention by meeting with Oprah.

Belgin Aksoy, who spoke about the sentimental moments of this meeting, said that "While residing among the audience crowd of 15,000,  I smiled to myself when I heard Oprah talking about the Global Wellness Day, and thought about how strong each one of us is." Last year, Winfrey also supported the Global Wellness Day via the congratulatory video, which she shared through all of her social media accounts. Aksoy also noted that the moment she thanked Oprah in person for her support "will always be one of the most unforgettable moments" of her life.

 Aksoy also invited Oprah Winfrey to Turkey by presenting her a special invitation letter for the 8th anniversary of the Global Wellness Day which will be celebrated on June 13th, at more than 7,000 locations and 150 countries with free-to-participate events.
Last modified onSunday, 16 February 2020 18:06