Supporting the Hospitable People of Turkey and Refugees Living There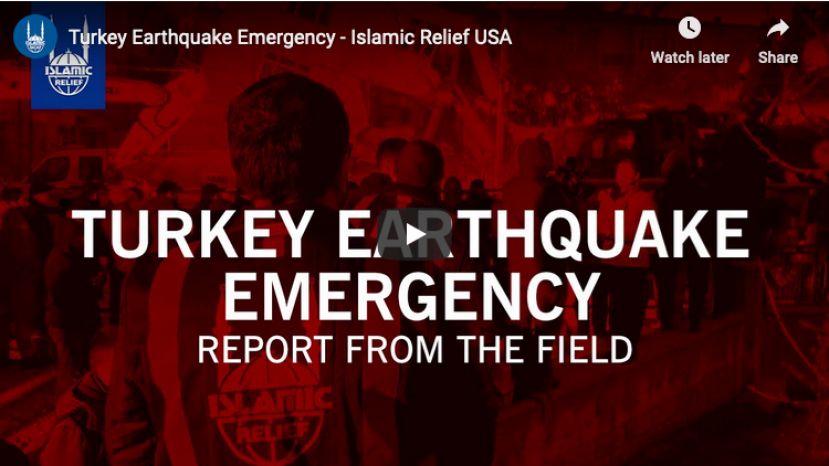 6.8 magnitude earthquake rocks Turkey. Islamic Relief staff in Turkey alerted us to a powerful 6.8 magnitude earthquake that struck the Elazig province just hours ago. Latest reports share that more than 1,000 people have been injured and at least 22 people were killed -- many of them as they were trying to escape collapsing buildings.

Please keep them in your prayers.Urgent needs include blankets, hygiene kits, medical supplies, tents, water, and more. Your donations today will help make the delivery of this aid possible. We must act now. Please donate generously.

While Turkey has a relatively strong economy when compared to some of the other countries Islamic Relief serves, a large portion of its people suffer from poverty. In addition, Turkey lies in a region that is susceptible to natural disasters, namely earthquakes.
And as Turkey continues to look for ways to improve conditions for its people, it also is working to continue to provide aid to the refugee population that has fled to Turkey to escape violence in their home countries. This has added a strain on its resources.
With all this considered, one thing remains clear: The people of Turkey are resilient and, with the support of donors like you, families in need there can access opportunities to break the chains of poverty and move toward success.

Islamic Relief's Dedication to Turkey
Islamic Relief Turkey opened its offices in the 2000s to serve as an implementing office to assist refugees fleeing to Turkey. As their work continues, they also assist Turks in need. And in times of emergency, like an earthquake that struck in 2017, Islamic Relief donors provided food and hygiene kits to survivors. More than 400 families were helped, including more than 600 school-aged children.

Here's just a sampling of recent efforts for families in need across Turkey:
Providing emergency aid to disaster survivors
Supporting livelihood programs to help farmers
Delivering supplies to help refugee families