Uniting Hearts and Resources: TPF's $19M Contributions to Turkey's Earthquake Victims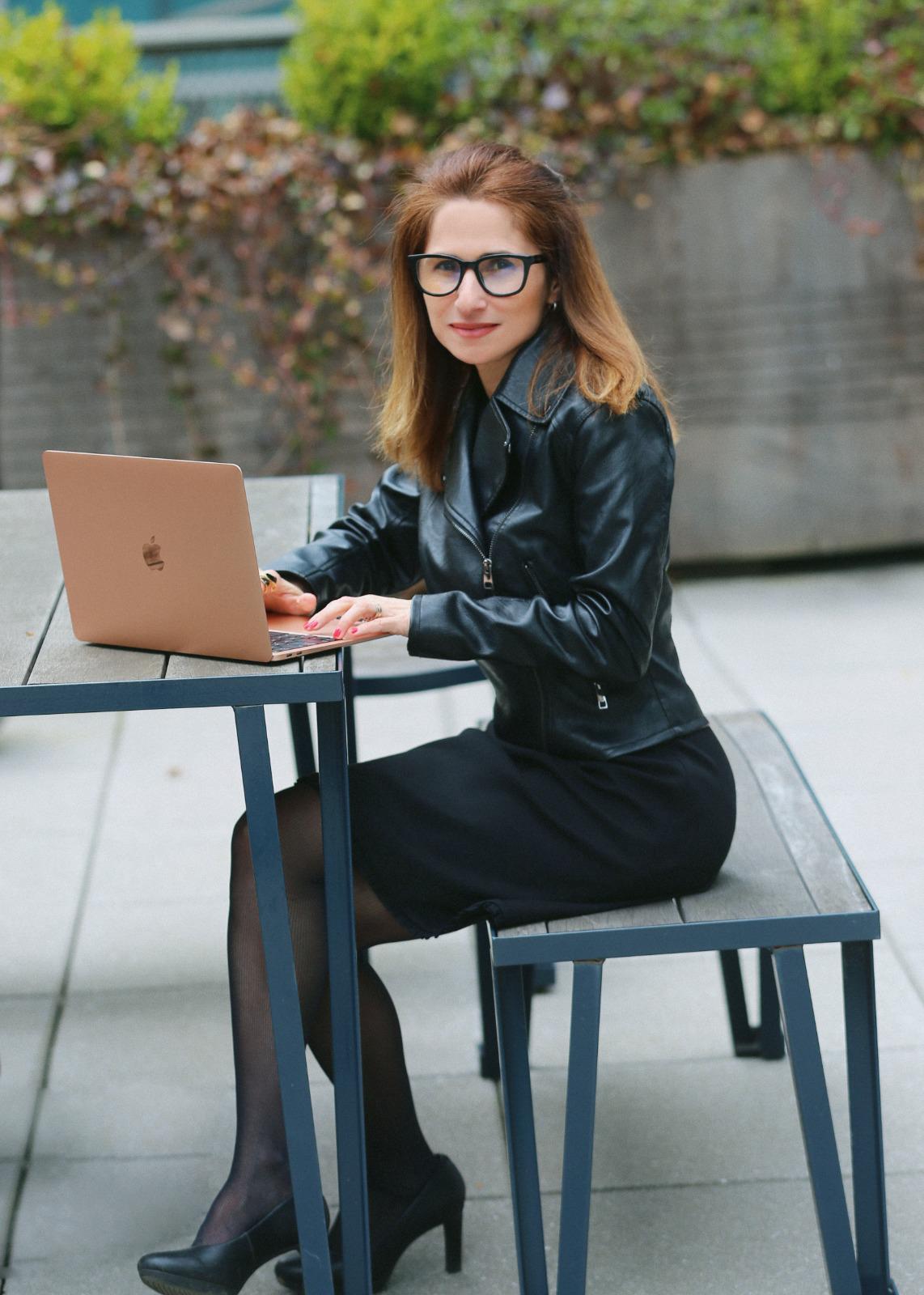 Turkish Philanthropy Funds (TPF) is a non-profit organization based in the United States that has raised the highest amount of donations for earthquake relief in Turkey, particularly in the earthquake that occurred on February 6, 2023. TPF's Director, Şenay Ataselim, sat down for an interview to discuss the organization's relief efforts and how the funds are utilized. The TPF Türkiye Earthquake Relief Fund primarily focuses on providing project-based grants to non-profit organizations based in Turkey. These organizations are selected through an open call for proposals, but only those that are non-political and non-religious are eligible to apply. TPF ensures that all their non-profit partners undergo a rigorous due diligence process to ensure their effectiveness and equivalence.

The selection of projects is based on their potential impact and alignment with the Fund's goal of improving the lives of those affected by the earthquake. TPF's funding objectives revolve around being locally present, promoting equity, strengthening capacity, maintaining flexibility and transparency, fostering partnerships, and monitoring the impact of the supported organizations and programs.
To identify the needs in the affected areas, TPF follows a systematic approach. They conduct a needs assessment by gathering information through their local partners and their extensive network of over 70 organizations in Turkey. These organizations provide on-the-ground insights into the impacts of the earthquake and the specific needs of affected communities. TPF works closely with their partners to understand the issues, identify vulnerable populations, and prioritize their needs.

Based on the needs assessment, TPF determines the most urgent and pressing needs. These include emergency shelter and housing, psychosocial and mental health support, food security and nutrition, health services, water, sanitation, and hygiene (WASH), humanitarian cash assistance, safe spaces for children, educational support, economic development, and search and rescue operations.
TPF develops a funding strategy that aligns with these pressing needs. Grants are awarded through a competitive process, and organizations undergo a vetting process before being considered. Each grant is designated for a specific project and budget, and TPF receives regular reports from the organizations throughout the grant period.

Through their diligent efforts, TPF aims to support and empower local communities to rebuild and recover effectively after a disaster. They believe in the importance of strong and sustainable non-profit organizations in this process. By demonstrating the impact and efficiency of the supported organizations and programs, TPF also aims to inspire other philanthropic actors and social investors to contribute to these causes.
TPF's relief efforts in Turkey serve as a testament to their commitment to making a positive difference in the lives of those affected by natural disasters. Their strategic funding approach, emphasis on collaboration with local organizations, and focus on the most pressing needs contribute to their effective and impactful relief initiatives.

TPF stands out from other non-profits due to its donor-centric approach, innovative methods, partnership model, transparency, and philanthropic expertise. By focusing on the needs and preferences of donors, TPF builds strong relationships with them, understands their motivations for giving, and creates meaningful experiences to engage and inspire them.
One of the key strengths of TPF is its dedication to serving the Turkish-American community. As a community foundation, TPF supports social innovation, education, and sustainable development in Turkey. This specialized focus allows TPF to have a deep understanding of the country's needs and challenges, enabling them to develop tailored solutions to address them effectively.
Another aspect that sets TPF apart is its commitment to innovation. TPF collaborates with local organizations to identify and implement innovative solutions to complex social issues. By supporting new approaches, TPF aims to create lasting change and make a significant impact on the communities it serves.

TPF also operates on a partnership model, working closely with donors, grantees, and other stakeholders. This collaborative approach allows TPF to leverage the expertise and resources of all parties involved, maximizing the impact of their philanthropic initiatives.

Transparency and accountability are core values for TPF. The organization regularly reports on its activities and finances, maintaining the highest standards of ethical and legal conduct. TPF believes that transparency is crucial in building trust with donors and maintaining strong relationships. They keep their donors updated on how their contributions are used through various channels.
To keep donors informed, TPF provides regular updates on its website and social media platforms. Through stories, photos, and videos, they showcase the impact of grants and how donor contributions are making a difference. Every grant made is reported, ensuring that donors have visibility into how their donations are being utilized.

While specific statistics about the number of donors and the percentage residing in the United States were not provided in the interview, TPF's commitment to transparency suggests that they likely share such information with their donor community. By being accountable and providing comprehensive updates, TPF strives to maintain a strong and trusting relationship with its donors.

In conclusion, Turkish Philanthropy Funds distinguishes itself through its donor-centric approach, innovative methods, partnership model, transparency, and philanthropic expertise. By focusing on the Turkish-American community, employing innovative approaches, and maintaining transparency, TPF aims to create meaningful and lasting change in Turkey, while effectively engaging and inspiring its donors.
TPF employs several strategies to keep donors informed and engaged. Firstly, they regularly send email updates to donors, highlighting specific projects and initiatives, and providing updates on the progress made by their partner organizations. These updates, known as "Grants in Action," play a vital role in keeping donors connected to the impact of their contributions.

Secondly, TPF encourages open communication with donors, inviting them to reach out at any time with questions or feedback. A dedicated donor relations team is available to address inquiries and provide updates on how donor contributions are being utilized.
Additionally, TPF provides monthly impact reports that offer a detailed overview of their grants and the overall impact achieved. These reports furnish information on the utilization of donor contributions and the positive changes they have brought about in the communities served.
When asked about the timeline for delivering aid to the affected areas, Ataselim mentioned that TPF acted swiftly, making their first grant from the earthquake fund on the very first day. In the following day, they made three more grants, totaling $7.5 million to over 50 organizations. By collaborating closely with their partners, TPF ensures that aid reaches the affected communities as expeditiously as possible. The strong communication channels established with their partners play a pivotal role in facilitating this process.

Ataselim also shared that TPF has raised an impressive $19 million for earthquake relief efforts thus far. Of this amount, $7.5 million has already been distributed. While providing immediate funding was crucial in the early stages of the earthquake, TPF also recognizes the importance of supporting long-term recovery and rebuilding initiatives. Their approach focuses on sustainable humanitarian assistance, catering to local needs, promoting self-sufficiency, and establishing a foundation for long-term growth and development. TPF acknowledges that the rebuilding process will span several years and aims to address recovery and resilience effectively and sustainably. Going forward, TPF will continue collaborating with partners deeply connected to the earthquake region and local/community-based NGOs. They have identified specific funding priorities for the long-term, including economic development, historical heritage preservation, sanitation and environment, education, creating safe spaces for children and youth, supporting people with disabilities, psychosocial and mental health services, and fostering resilience.

The tremendous support and dedication shown by TPF's community have been awe-inspiring. Thousands of volunteers have stepped forward to assist, and more than 500 fundraising campaigns have been launched to support the relief efforts. Donors have demonstrated unwavering commitment and creativity by organizing bake sales, concerts, and corporate giving initiatives. They have generously contributed their time to monitor emails and phone messages, ensuring swift responses to inquiries. Furthermore, volunteers have played a crucial role in writing thank-you cards and providing support in various administrative tasks. TPF is immensely grateful for their unwavering support and dedication to making a positive difference in the lives of those affected by the earthquake.
Turkish Philanthropy Funds continues to lead the way in raising funds and providing effective assistance for earthquake relief efforts in Turkey. Their sustainable approach and collaborative partnerships are making a significant impact, ensuring that the affected communities receive the support they need during this challenging time.
40 THOUSAND DONORS
Total Amount Raised $19,393,422.00
Leadership Gifts $4,000,00000
Individuals $11,041,946.00
Corporations $1,110,149.00
Foundations $441,400.00
Donor Advised Funds $1,407,060.00
Restricted Donations $1,392,867.00