Hanover Bancorp, Inc. and Savoy Bank Announce Strategic Merger Combination to Create a Premier NYC Metro Community Bank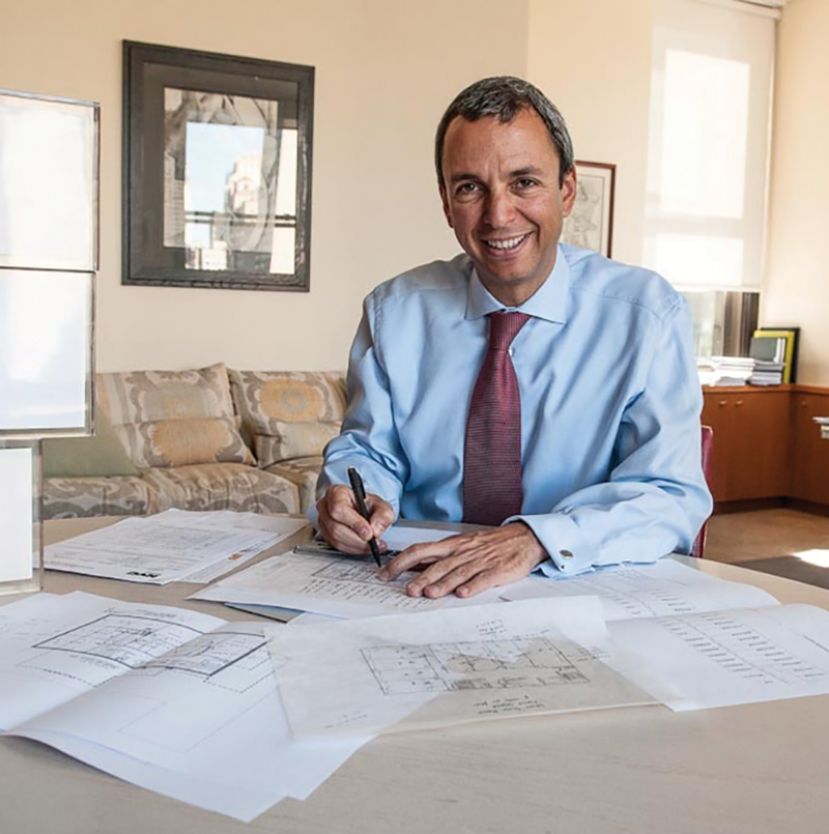 Metin Negrin, Chairman of Savoy Bank
MINEOLA, N.Y., Aug. 27, 2020 (GLOBE NEWSWIRE) -- Hanover Bancorp, Inc. ("Hanover" or "the Company"), parent company of Hanover Community Bank, and Savoy Bank ("Savoy") are pleased to jointly announce that Hanover and Savoy have entered into a definitive agreement pursuant to which Savoy Bank will merge into Hanover Community Bank in a stock and cash transaction valued at approximately $63 million. The agreement was unanimously approved by the boards of directors of both companies. Directors of Savoy have executed voting agreements in favor of this combination. The Savoy directors own approximately 49% of Savoy's outstanding shares.
The merger combines two complementary banking platforms to create one of the premier sub $5 billion asset sized community banks serving the greater New York City metro market. The combined company will be uniquely positioned to capitalize on market opportunities due to recent and ongoing consolidation and broaden the channels and customers it serves through increased scale, expanded product offerings and employment of digital initiatives. The combined company will have approximately $1.6 billion in assets, $1.1 billion in total deposits and 8 branches, including 6 branches in the New York City market, with the expectation that an additional branch in New Jersey will be opened prior to closing. Hanover will continue to operate Savoy's single midtown Manhattan branch office and it will become the focal point and headquarters for Hanover's business development efforts in the New York City ("NYC") market.
The Hanover shares to be received by Savoy shareholders as part of the transaction will be registered by Hanover with the Securities and Exchange Commission ("SEC") and will therefore be freely transferable. Hanover will then become a reporting company with the SEC under the Securities Exchange Act of 1934, as amended, and will publicly file its future quarterly and annual results.
"We are very pleased to announce this transformational partnership with Savoy Bank, which accelerates each company's expansion efforts and strategic initiatives while truly creating a best-in-class community bank in the New York City market," said Michael Puorro, Hanover's Chairman and CEO. "At Hanover, we have been focused on a high growth and high profitability strategy that has created significant shareholder value since the company was recapitalized in 2012. With Savoy we found a true partner who shares in this value creation focus and as a combined company we will better be able to compete in this fast-evolving marketplace and position the combined company for the next steps in our corporate evolution. We believe that becoming a public reporting company will improve our visibility to the investment community and enhance our shareholder liquidity options going forward."
Hanover's President and CFO, Brian Finneran said, "The combination of Hanover and Savoy creates a sizable community bank operating in the greater NYC metro market that is poised to provide top-tier return on equity metrics, revenue and cost synergies, a more diversified balance sheet and a lower risk profile, all while maintaining an impressive double digit balance sheet growth rate."
"Hanover is an excellent cultural fit with Savoy Bank, as we have complementary business models and a shared focus on the small business customers and individuals behind them. We believe the larger capital base and expanded depth of financial products and services that will be available to our customers and the opportunity for both our employees and shareholders to be part of a high growth, high performing company provides significant value for all of our stakeholders," said Metin Negrin, Chairman of Savoy Bank. "As a major shareholder and customer of Savoy Bank, I very much look forward to being part of the Hanover organization and watching the combined company continue to scale."
As Savoy's largest shareholder, Mr. Negrin will become a significant shareholder of Hanover. As part of the transaction he has agreed to a Voting Agreement under which he will vote his shares of Hanover stock as recommended by the Board of Hanover for the term of the Voting Agreement.
Additionally, Elena Sisti, a former Citibank executive and the founding force behind Savoy Bank, will also be a significant shareholder of Hanover. Ms. Sisti said, "I am looking forward to sustaining and expanding my original vision for Savoy to be a leading provider of financial services to entrepreneurs in the New York City Metro Area. With the Hanover combination, we will achieve greater scale and impact for our customer base, and that is extremely exciting."
Savoy's President and CEO, Mac Wilcox, who will join Hanover as Senior Executive Vice President, Head of Commercial Lending and Chief Revenue Officer said, "Through top-tier profitability and earnings predictability, we will be able to reinvest in the business to drive multiple growth engines, enhance our ability to compete in the fast evolving banking landscape and sustain consistent returns on capital for shareholders. We believe the combined company will also create new opportunities for our employees and enable us to attract and retain top talent."
Last modified onFriday, 18 September 2020 06:05