Specialty Food Association to Recognize Honorees with Lifetime Achievement and Leadership Awards, and Hall of Fame Induction, at 66th Summer Fancy Food Show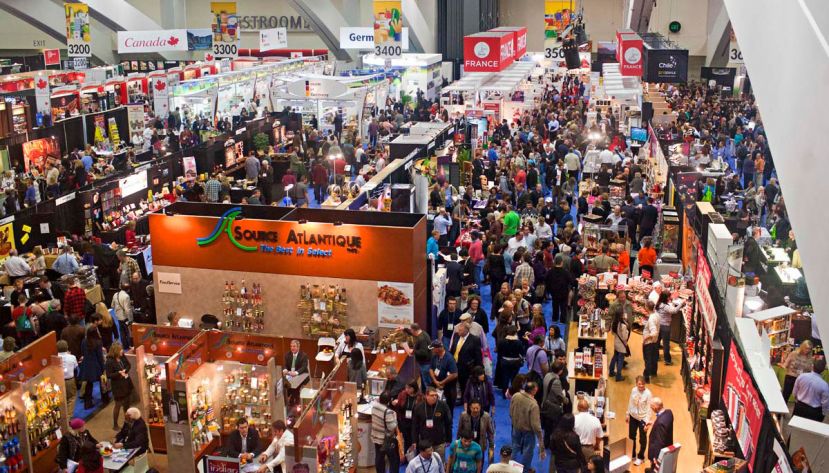 NEW YORK (June 6, 2022) – Eighteen leaders in the specialty world will be recognized by the Specialty Food Association at the upcoming 2022 Summer Fancy Food Show. In recognition of their contributions to the $170.4 billion specialty food industry, the honorees will be ​celebrated on site at the Show:


Leadership Awards

• Business, Kathrine Gregory, The Entrepreneur Incubator Space LLC

• Citizenship, Joe Hanni, PS Seasoning & Spices

• Vision, Tom Simmons, The Supplant Company

2021 Lifetime Achievement Award Winners

• Sotiris Kitrilakis, Big Picture Foods

• Trish Pohanka, WaterBox LLC

2022 Lifetime Achievement Award Winners

• Mike Grazier, Busseto Foods

• Rex Howell-Smith, Central Market-Texas

2021 Hall of Fame Class

• Becky Renfro Borbolla, Renfro Foods, Inc.

• Sandi Ford, Ford's Foods

• Lorenza Pasetti, Volpi Foods

• Donato Cinelli, Universal Marketing SRL

• Lou Foah, Foah International LLC

• Greg Hinson, O Olive Oil & Vinegar

2022 Hall of Fame Class

• Marygrace Sexton, Natalie's Orchid Island Juice Company

• Caryl Levine and Ken Lee, Lotus Foods  

• Pierluigi Sini, Forever Cheese

• Dariush Soofer and Jamshid Soofer, Sadaf Foods  

• Ted Dennard, Savannah Bee Company

"The awards recognize the contributions of these talented individuals and how they have impacted the specialty food industry," said Laura Lozada, Vice President of Membership for the SFA. "These honorees are a reflection of our membership's depth of experience and diverse expertise."

The honorees will be celebrated the afternoon of Sunday, June 12, 4 p.m., at the Javits Center.
Open only to the trade, the 2022 Summer Fancy Food Show is the largest B2B-only specialty food and beverage show in the U.S. The SFA is working with New York City to ensure that all show safety protocols meet the needs of the specialty food community. Registration for the Fancy Food Show is at fancyfoodshows.com.

About the Specialty Food Association

The Specialty Food Association (SFA) is the leading trade association and source of information about the $170.4 billion specialty food industry. Founded in 1952 in New York City, the SFA represents manufacturers, importers, retailers, distributors, brokers,  and others in the trade. The SFA is known for its Fancy Food Shows; the sofi™ Awards, which honor excellence in specialty food and beverage; the Trendspotter Panel Show reports and annual predictions; the State of the Specialty Food Industry Report and Today's Specialty Food Consumer research; the new ecommerce enabled SFA Product Marketplace, where members showcase products, tell their brand story, field meeting inquiries, and sell directly to qualified buyers; SFA Feed, the daily source for news, trends and new product information in the specialty food industry, and Spill & Dish: A Specialty Food Association Podcast.
Last modified onMonday, 26 June 2023 03:16