20 American Muslims Take Turkish Language Course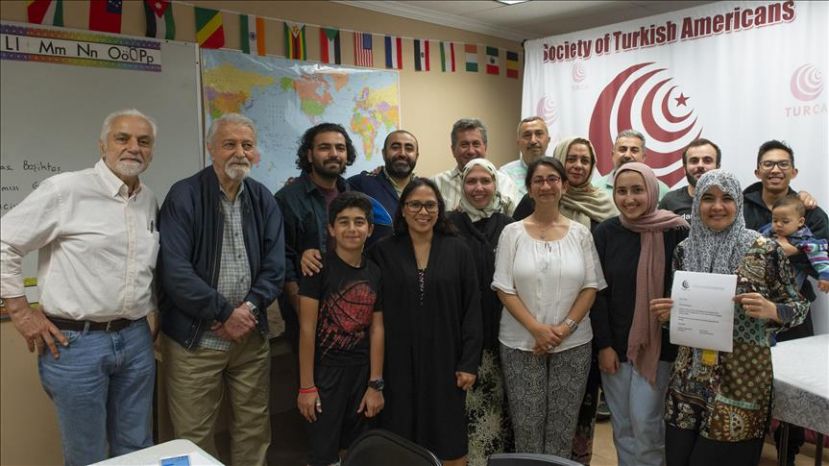 WASHINGTON, AA - Twenty American Muslims marked the completion of the first semester of a Turkish language course Friday. The Society of Turkish Americans (TURCA), a Los Angeles-based nongovernmental organization, held a ceremony to awa rd certificates to the trainees, aged between 14 and 81, who had completed the two-month-long first level of the program.TURCA offers Turkish language courses for American Muslims in the city.


Speaking at the ceremony, TURCA President Vakkas Dogantekin said the language course would be continued after the Islamic month of Ramadan, when Muslims fast during the daytime.

"All of our efforts to popularize Turkey [are] to attract tourists and investment. Teaching the language is one of the most important ways to do this," he added.

The certificates were handed out by TURCA Director Ebru Awad.