Turkish, U.S. Officials Plan Meeting to Resolve Visa Feud
Featured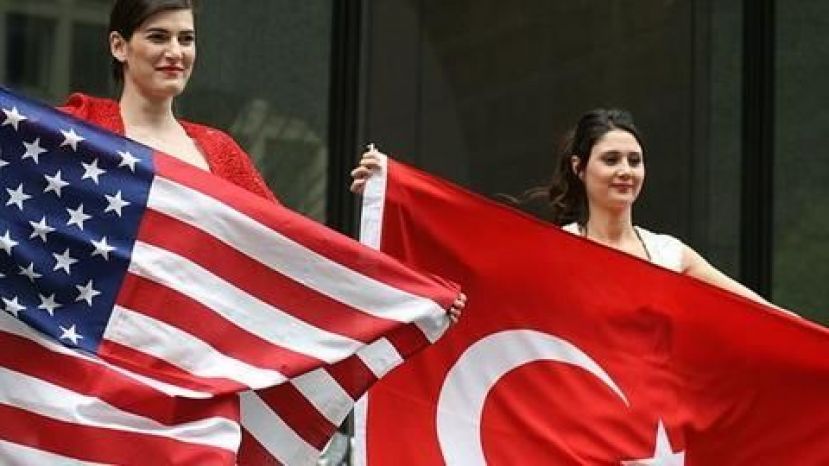 U.S. and Turkish officials will meet in the coming days to try to defuse a diplomatic crisis over Turkey's arrest of some U.S. citizens and local consular workers, Turkey's Deputy Prime Minister Bekir Bozdag said. "Turkey-U.S. relations have passed numerous tests, and we can overcome such crises," Bozdag said in an interview with Haberturk television on Thursday. U.S. Deputy Assistant Secretary Jonathan R. Cohen, who's in charge of European and Eurasian affairs, is expected to head the U.S. delegation to Turkey next week, NTV television said on its website, citing unidentified U.S. State Department officials. Bozdag's comments came after Secretary of State Rex Tillerson told his Turkish counterpart of the Trump administration's "profound concern" about the detentions.

In a call, Tillerson "emphasized the importance of transparency in the accusations made by the Turkish government and the need for the Turkish government to present the evidence behind these accusations," the State Department said in a statement.
Visa Halt

U.S. missions in Turkey froze visa services after a second Turkish employee was detained last week. While Turkish President Recep Tayyip Erdogan linked the arrest to last year's failed coup, U.S. Ambassador John Bass told reporters in Ankara on Wednesday that he had concluded it was due to work carried out on behalf of the American government. Erdogan has suggested Bass may have gone rogue, a claim rejected by U.S. officials.

"What we are going through with the U.S. is not a complicated problem, it could be solved in one day," Erdogan's spokesman Ibrahim Kalin told reporters in Istanbul on Thursday. "The U.S should respect legal processes, we are having difficulty in understanding this kind of excessive and meaningless reaction."

Relations between Turkey, a NATO member, and some Western countries soured after the attempted coup. Erdogan has accused U.S.-based Turkish preacher Fethullah Gulen of organizing the attempted overthrow, and has become increasingly impatient with the U.S. for not turning him over.

In a purge that followed, about 110,000 people have been removed from state jobs; banks, businesses and media outlets were seized or shut down; and tens of thousands, including army officers, academics and journalists, remain in detention. Among them is an American pastor, Andrew Brunson, who has been held in a Turkish prison since October.

President Donald Trump and U.S. Vice President Mike Pence have called on Erdogan in private meetings to set Brunson free.

Turkey's benchmark Borsa Istanbul 100 index of stocks rose 2 percent in Istanbul, and has erased declines since the dispute first surfaced.