Citigroup Inc. Acquires New Stake in Turkish Investment Fund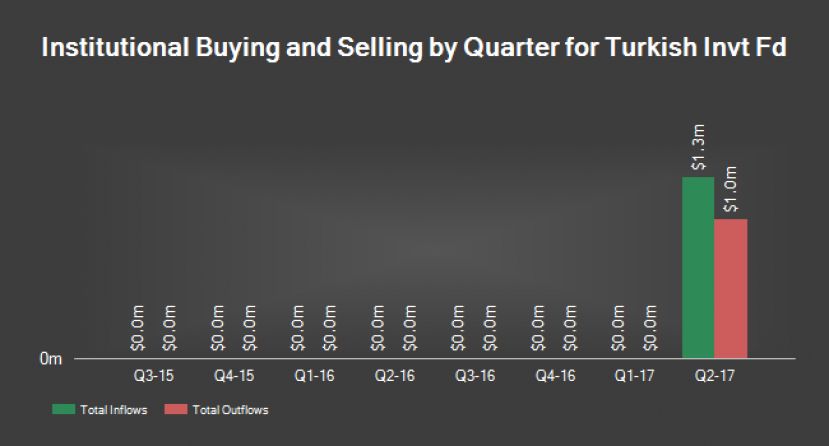 Citigroup Inc. acquired a new position in shares of TURKISH INVT FD (NYSE:TKF) in the 2nd quarter, according to the company in its most recent Form 13F filing with the Securities and Exchange Commission (SEC). The institutional investor acquired 65,882 shares of the financial services provider's stock, valued at approximately $632,000.


Shares of TURKISH INVT FD (TKF) opened at 9.27 on Thursday. TURKISH INVT FD has a 12 month low of $6.13 and a 12 month high of $10.44. The stock's 50 day moving average is $9.83 and its 200 day moving average is $9.44.

TURKISH INVT FD Company Profile

The Turkish Investment Fund, Inc (the Fund) is a non-diversified, closed-end management investment company. The Fund's investment objective is long-term capital appreciation through investments primarily in equity securities of Turkish corporations. The Fund invests in the Institutional Class of the Morgan Stanley Institutional Liquidity Funds.