US Visa Row Hinders Trade, Says Turkish Minister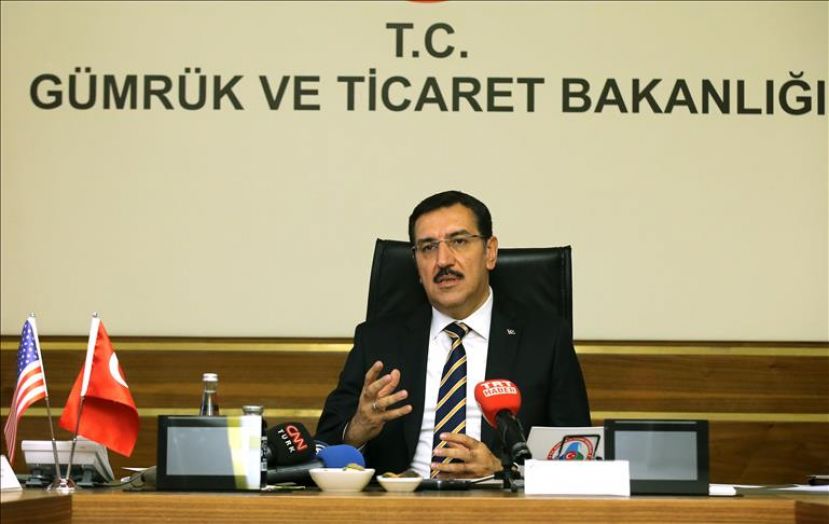 Customs and Trade Minister Bulent Tufenkci said Tuesday he hoped the visa row between Turkey and the U.S. gets resolved soon since it hinders trade. The Turkey-U.S. visa row was sparked on Oct. 8, when the U.S. Embassy in Ankara announced the suspension of non-immigrant visa services to Turkish nationals, following the arrest of a local employee at the U.S. Consulate in Istanbul, prompting a tit-for-tat response from Ankara. Speaking at a meeting with the U.S. Chamber of Commerce committee in capital Ankara, Tufenkci said: "I hope the visa suspension will be removed shortly and negotiations will be concluded positively, and contribute to increasing trade volume between the two countries."

Representatives from major international companies such as Amazon, Cargill, Motorola Solutions, and Dow were at the meeting. He said trade volume between the two countries reached $17.5 billion in 2016 compared with $6.4 billion in 2002. "There are 1,702 US-capital companies in Turkey. I believe we should make mutual efforts to enhance our existing partnership further," he said.
He recalled the July 15 defeated coup attempt in Turkey and the Turkish people's resistance to the bid. He emphasized that Turkey's foreign friends in the West do not understand and evaluate the real situation in Turkey and the sincerity of Turkish people. He said he was ready to cooperate in all possible ways within the framework of the authority and responsibilities of his ministry, adding that the customs administrations of the two countries remain very close and enjoy good relations.

Myron Brilliant, executive vice president and head of International Affairs of U.S. Chamber of Commerce, said they are in Turkey with representatives from many sectors, such as energy, manufacturer, agriculture, in order to show their support for increasing trade. He said there may have been some troubles in the political framework recently but he hoped the business world would carry out its responsibility for the development of economic relations between the two countries. (By Gokhan Ergocun)