Hayri Ablak, Founder of Vocelli Pizza, Dies in Pittsburg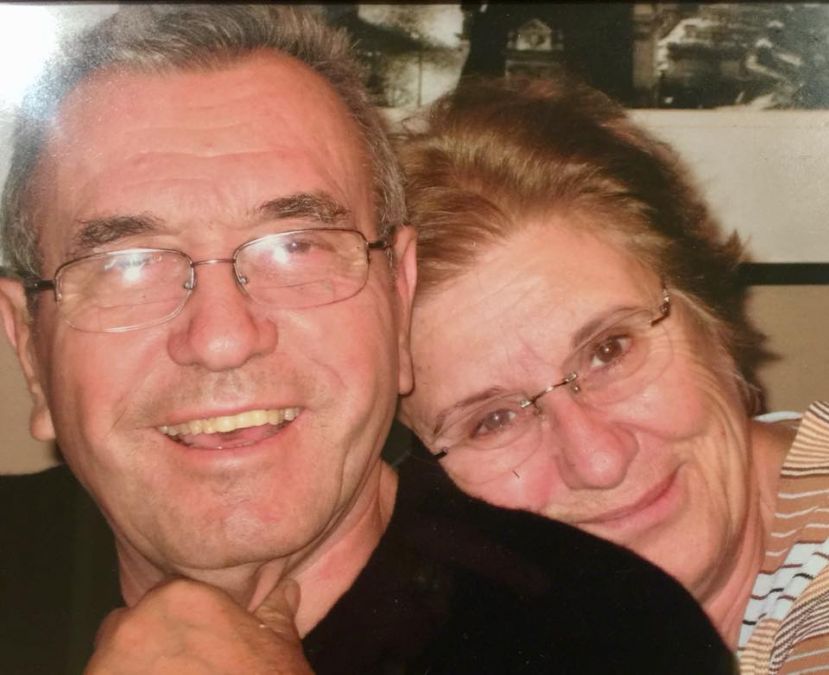 Hayri Ablak with his wife Gunsenin.
Harry (Hayri) Ablak, Age 87, of North Strabane, passed quietly on Wednesday, July 18, 2018 surrounded by his family at his home. Harry (Hayri) married his beloved wife, Gunsenin Ablak, in 1960. He is the loving father of Varol (Selen) Ablak, Seckin (Maria) Ablak, & Shan (Joshua) Hoyt; treasured grandfather of ten; proud great grandfather of two; caring brother of Esat Ablak.

He was born on March 6, 1931 in Dimetoka, Greece to the late Ahmet and Fatma Ablak. Harry received his Master's degree from McGill University and his Undergraduate from Zonguldak University. He was also an officer in the Turkish military. Harry was a professional mining engineer before becoming an entrepreneur/ founder of Pizza Outlet/Vocelli Pizza. He enjoyed swimming and golfing. Most of all, Harry loved spending time with his wife and family.

Harry's legacy reaches far and wide as he, his wife and children immigrated to find and live the American Dream, now four generation strong. His strength in perseverance will be missed by industry, community, fellow Turkish immigrants, and family. Surrounded by love and respect, his memory will live on by the many people that fulfilled his life. Funeral arrangements by BEINHAUERS.

Friends and Family are welcome at 2828 Washington Rd., McMurray 724-941-3211, Friday 1130AM -1:30PM. Interment to follow in Queen of Heaven Cemetery.
Last modified onThursday, 19 July 2018 23:36