New York Ataturk Chorus and Incesaz to Perform at the Legendary Carnegie Hall in New York City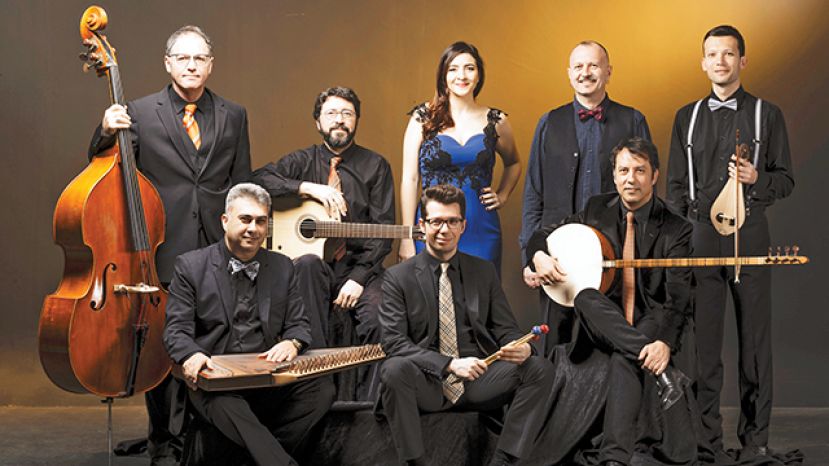 New York, NY- On Saturday, November 2 at 7:30 p.m. Turkish and International Music Ensemble brings renowned Turkish band Incesaz and New York Ataturk Chorus to Carnegie Hall. This will be the first time for Incesaz and New York Ataturk Chorus to perform Turkish music at this iconic stage to more than 600 audiences. The concert will begin with New York Ataturk Chorus singing an exciting repertoire of classical songs including polyphonic arrangements that reflect the vibrancy of Turkish music. Led by music director Nedim Katgi on the piano, the Chorus will be joined by eight professional instrument players. Since the chorus' inception, talented and dedicated volunteer singers from New York Metropolitan area have gathered together with the common purpose of perpetuating the richness and diversity of Turkish choral music for the enjoyment and edification of audiences. The Chorus hopes that the concert at Carnegie Hall will draw attention and interest to Turkish music, promote Turkish music to a wider variety of audiences with diverse backgrounds, develop current audience base and nurture a sense of community and a love for Turkish music.

Following the Chorus, Incesaz will give a rare performance of classical Turkish music including the use of traditional instruments. And yet, Incesaz's music sounds very contemporary compared to its origins: this music is polyphonic (the classical Turkish Music is monophonic) and employs harmony and orchestral arrangements through the addition of western instruments like the guitar, double bass, piano, accordion, woodwinds and cello. This approach has won unprecedented critical and public acclaim, with suggestions that Incesaz should be taken as the creator of a new Turkish music format.

Program Details
Incesaz
Ezgi Köker Aldemir, Bora Ebeoğlu – Vocalists
Murat Aydemir – Tanbur
Taner Sayacıoğlu – Qanun
Emre Erdal – Kemenche
Türker Çolak – Percussions
Volkan Hürsever – Double Bass
Cengiz Onural – Guitar
New York Ataturk Chorus
Orchestra
Nedim Katgi- Music Director & Piano
Yuri Yunakov- Saxophone
Melik Yirmibir- Bass Guitar
Ismail Lumanovski- Clarinet
Tamer Pinarbasi- Qanun
Engin Gunaydin-Drums
John Turk- Violin
Hakan Inan-Oud
Senol Kucuk- Percussions
Chorus Members
Abdullah Ceylan
Ahu Yildirmaz
Ben Cengiz Yakut
Deniz Isler
Deniz Ozenbas
Dogan Aygoren
Elif Onural
Erdem Sahin
Evren Ay
Esra Cevik
Fevzi Tosun
Figen Ertas
Gokhan Sozeri
Gonul Ceyhan
Ilknur San
Kenan Gemici
Mujgan Donmez
Ozlem Rozanitis
Rezzan Kahya Uzun
Ulku Rowe
Umran Unlu
Vaside Guler
Zeynep Ozdinc
For tickets please visit:
https://www.carnegiehall.org/Events You can also support by donating online at www.timeusa.org

All donations to the Turkish and International Music Ensemble are tax deductible as allowed by law.
This concert was made possible by contributions received from the following organizations and individuals:
Ozisik Law, Mavi Jeans, Inc., KSK Construction Group, Link Translations, Sabba Vineyard, Istanbul Food Bazaar, Vintage Food Corporation, Naskonix Kitchen Solutions Corp., ADP LLC, Marathon Line NY, Inc., Pera Mediterranean Brasserie, Portline Limousine and Car Service, Hurriyet Hosseini, Liberty Landing Marina, Barbaros M. Karaahmet.
Last modified onTuesday, 29 October 2019 03:40