World Percussion Master Who Doesn't Like to Brag, Burhan Öçal
Featured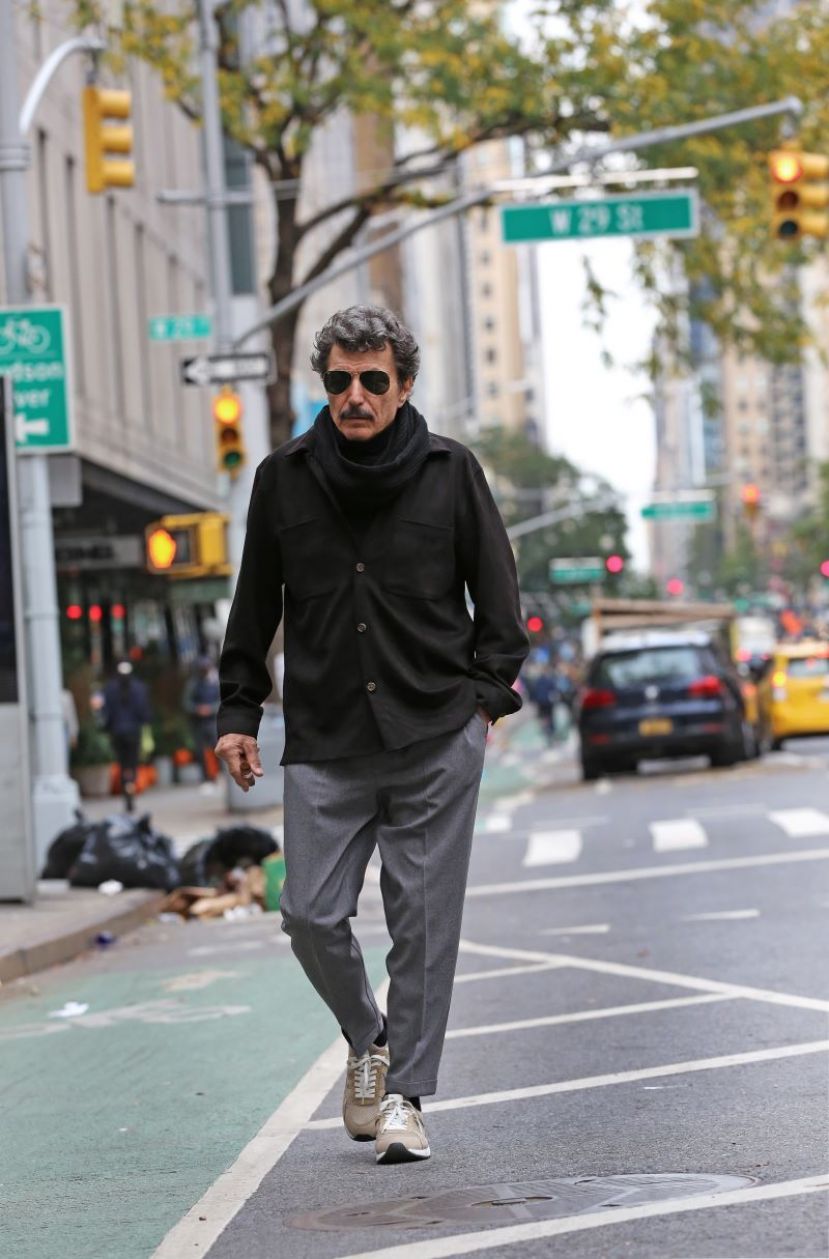 Burhan Öçal made his United States debut in February 1998 with Eliot Fisk in Los Angeles. PHOTO by KORAY KASAP
Recognized worldwide as a virtuosic percussionist Burhan Öçal has made the bridging of musical cultures his central mission. A native of Kırklareli in Thrace region, he grew up in a musical family. From his father, he learned a variety of percussion instruments, while his mother introduced him to religious vocal music. After his first contact with Western music, he became interested in combining other genres and cultural traditions, such as jazz and Western classical music, with his own. Burhan Öçal's instruments are as diverse as his music. He is a highly skilled player on a number of stringed instruments. Once Sting described him as 'the king of drum.'
His "Trakya All Stars" is a highly special project where Öçal collaborates with master musicians from Thrace region, paying tribute to the musical heritage of his birthplace. The Roman-Balkan influenced album possesses a timeless character which manages to take deep tradition to a contemporary level. It is produced by the Tunisian born French musician, sound engineer and producer Smadj, highly respected for his knowledge of oriental music and for his digital innovations.
HOLLYWOOD WAS HIS DREAM
Since 1977, Burhan Öçal has divided his time between İstanbul and Zurich, Switzerland. He has won worldwide recognition for touring and recording with his own İstanbul Oriental Ensemble, which performs traditional Gypsy and Turkish folk music. He has become widely known for touring and recording with his Oriental Ensemble. As a much sought-after musicians, he has also performed with Maria Joao Pires, Joe Zawinul and Eliot Fisk.
Öçal has an extensive discography with several award-winning recordings. His first disc with his İstanbul Oriental Ensemble, Gypsy Rum won the 1995 German Record Critic's Award and was a best-seller on the world music charts. The follow-up to that disc, Sultan's Secret Door received the rare honor of a second German Record Critics Award. Later came Caravanserie. Another one with Sultan's Secret Door and Prix Choc for his solo album "Ottoman Garden," (1996).
While he was a student at the conservatory, he dreamed of Hollywood. He set out with the intention of leaving school and coming to the U.S. First, arrived in Zurich and stayed there. His American dream came true when he became an artist of America's leading management company, ICM, as a master percussionist.
FIRST U.S. DEBUT IN 1998
He made his United States debut in February 1998 with Eliot Fisk in Los Angeles followed by a tour with the George Gruntz Band, performing at the Montreal Jazz Festival, and in Vancouver and New York City. Öçal collaborated with the young Canadian saxophone player Seamus Blake in a residency at the University of Southern California and the University of Nebraska at Lincoln. He then brought The Seamus Blake Ensemble to the İstanbul Jazz Festival and the İzmir Music Festival in Türkiye.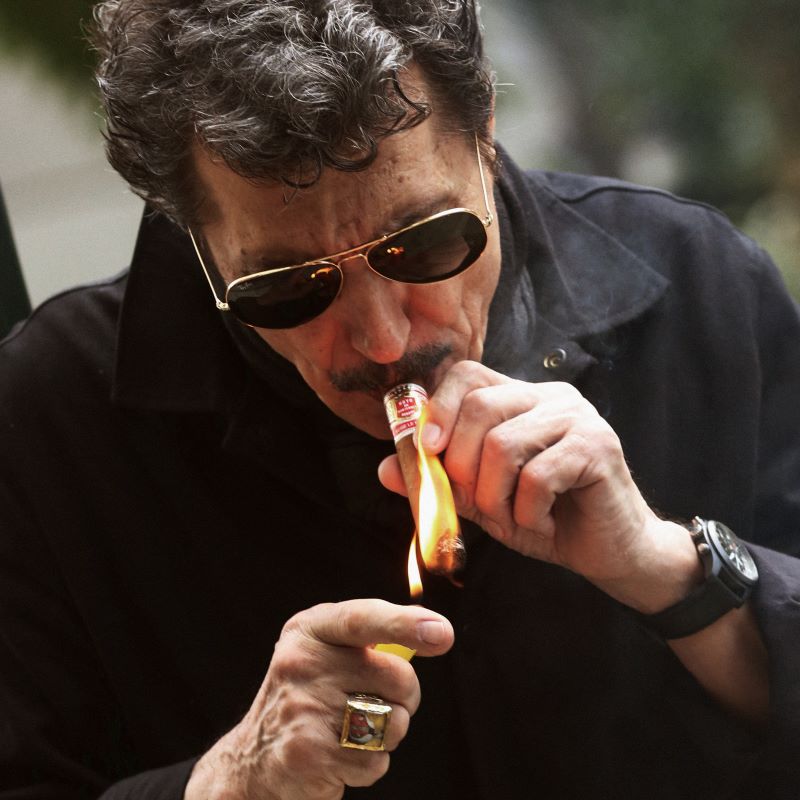 Burhan Öçal performed at American Turkish Society Gala in New York on October 26th, 2021 at the Plaza Hotel and honored Mica and Ahmet Ertegun. (Photo by Koray Kasap)

ERTEGUN'S WISH
Other highlights of his engagements have included two performances with the İstanbul Oriental Ensemble at 1998 WOMAD Festival (U.K) and three performances with the Ensemble at EXPO' 98 in Lisbon. He also released a trance/ambient recording, Sultan Orhan, with Peter Namlook on the Fax label, his second CD with the German techno artist. He also gave a solo performance in London at the Royal Festival Hall at Rhythm Sticks (1998).
His album, "Groove Alla Turca" (1999-Doublemoon), in which he collaborated with the American bassist Jamaaladeen Tacuma featuring Natacha Atlas, was first released in France by Birds and Blues (2001) and then in North America by Night and Day. He appeared on the General Motors Big Event, at the Festival International de Jazz de Montreal, together with İstanbul Oriental Ensemble and the special guest participation of Mercan Dede, in a concert of exceptional acclaim called "East Meets West" watched by 150.000. Again, in July 2001, at the İstanbul Jazz Festival, Öçal shared the stage with Sting. In April 2002, he with İstanbul Oriental Ensemble toured the USA with ICM. He was the only Turkish musician worked with ICM for 7 years. He was performing during a year about 150 concerts in various cities in the U.S. One of his New York concerts, he met Ahmet Ertegün, co-founder and president of Atlantic Records, discovered and championed many leading rhythm and blues and rock musicians. ''Ertegün told me after a concert, 'how could I miss you; I should've met you before. It was an unforgettable moment for me, '' he remembers.
BENEFIT FOR RED CROSS
Öçal appeared at the St. Irene Museum within the İstanbul Music Festival and in San Francisco with Kronos Quartet. At the İstanbul Jazz Festival, in July, he was one of the guest stars along with Djivan Gasparian playing with Andreas Vollenweinder. His second project in this festival was "Meditroni" featuring Massilia Sound System. In October 2000, he performed at Womex, in Berlin, accompanied by his group İstanbul Oriental Ensemble.
In March 2001, Öçal appeared at a benefit for the Red Cross in Los Angeles featuring Sting and Argentine actress Mia Maestro. New collaborations include a tour with Huse Sermet, the noted French-Turkish pianist, in 23 and a tour and recording of Öçal's first orchestral compositions with the Zurich Chamber Orchestra conducted by Howard Griffith.
Öçal also joined the Kronos Quartet to premiere a new work of his own with them in October 2001. The Orange County Philharmonic Society's Eclectic Orange Festival commissioned Mr. Öçal al to write a piece for the Kronos Quartet as well as Öçal and the zurna player, Ahmet Elbasan. The work was repeated with Kronos in June 21 at the Turkish Music Festival in İstanbul. His latest appearance was with the flamenco guitar virtuoso Paco de Lucia at İstanbul International Jazz Festival (2004). His next album New Dream was released by Doublemoon Records in June 2005.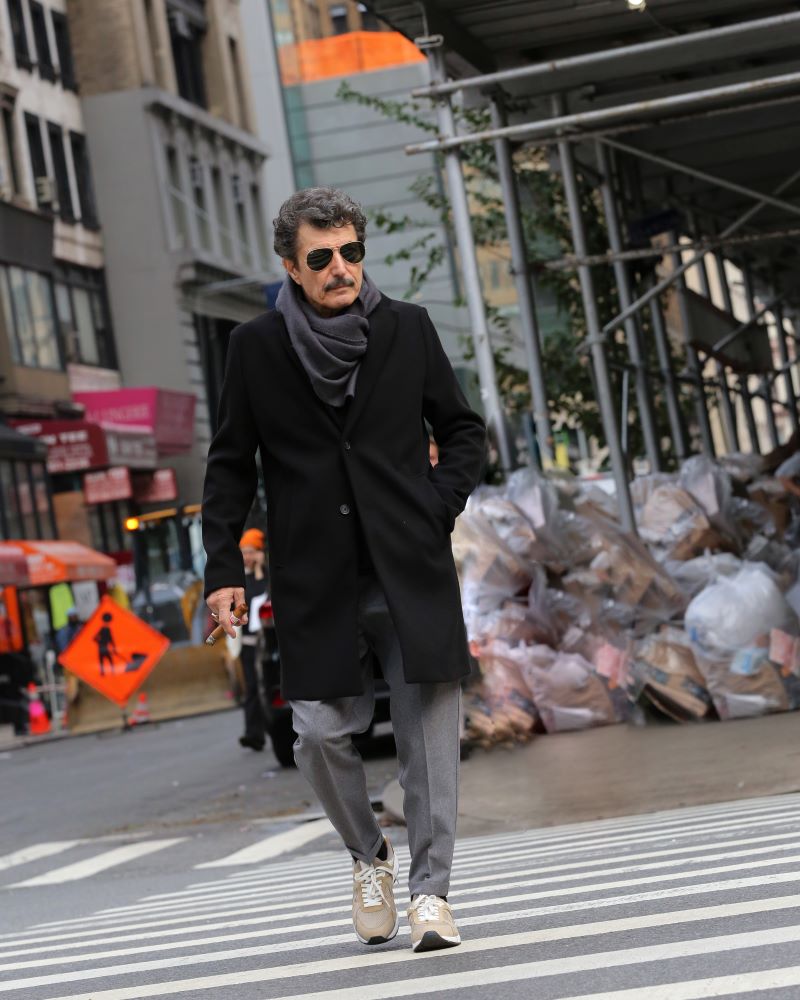 Burhan Öçal made his United States debut in February 1998 with Eliot Fisk in Los Angeles. He was the only Turkish musician worked with ICM for 7 years. (Photo by Koray Kasap)

SEPTEMBER 11 CUTS HIS TIES WITH THE U.S.
Since his father was a manager of movie theater in Anatolia, he knew some Turkish actor and actress. He suggested that "If you go to America, you should definitely find Muzaffer Tema." Tema was one of the actors who wanted to try his luck in Hollywood after Yeşilçam. Öçal found him on his second visit in Los Angeles. Tema came to all his concerts during his 7 years in America. He received an offer from the University of Phoenix to work in the music department. However, he did not like the distance and the season with Turkey. He chose to commute for the concert. The American tours continued until the September 11 attack. He left the ICM squad after 9/11. 
"Now I don't actually see it as a success. This is all because I am still in a quest," he says. Beside music performance at stage, Öçal acted in nearly 18 commercials and 8 movies. Currently he is acting his 9th movie, Türkler Çıldırmış Olmalı II (Turks Must Be Crazy II). He had been the face for the renowned Derimod brand and was performing for a video clip alongside hip hop artist Pharrell Williams during a commercial shoot for the Hennessy brand, Öçal became the face of the brand in the US.
Last modified onTuesday, 17 January 2023 05:22