Savoring the Mediterranean: Exploring Anna Maria and Tim's Greek Culinary Haven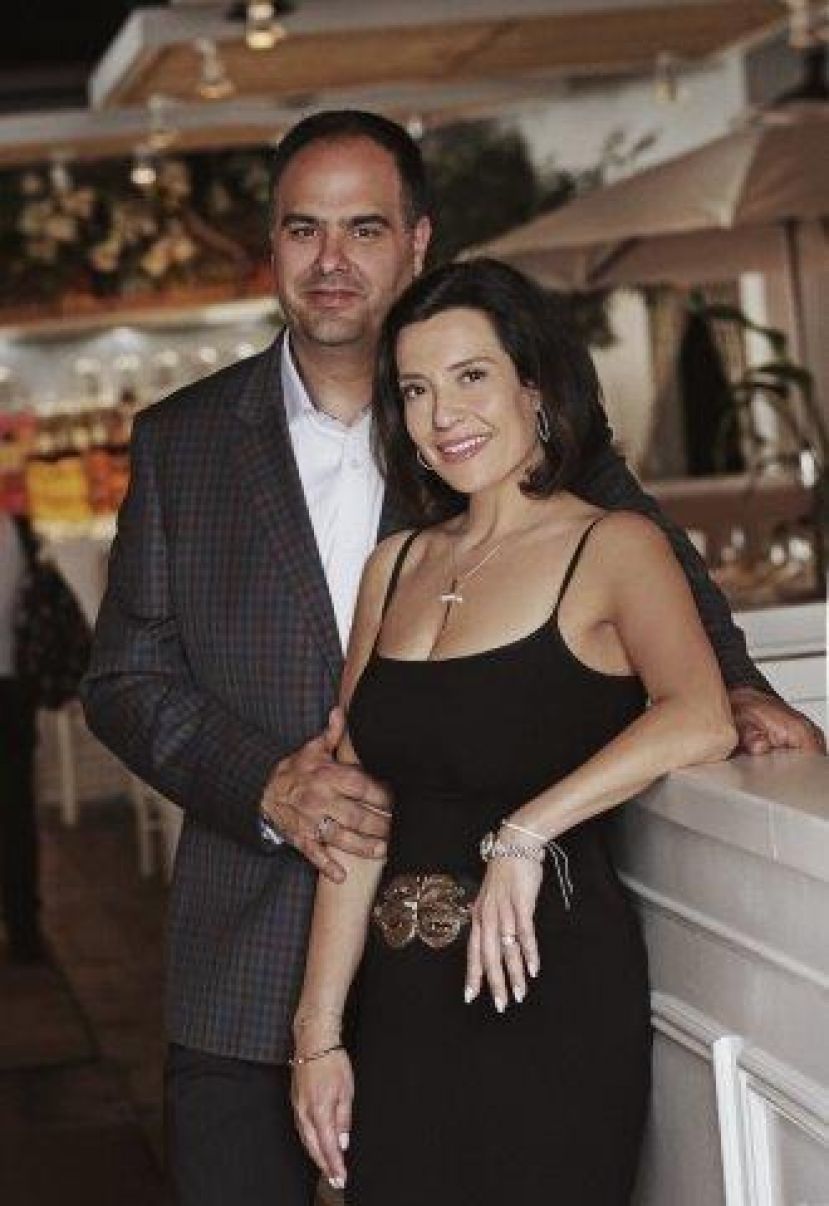 Anna Maria and Tim Salouros Photo by Koray Kasap
The story of Anna Maria and Tim Salouros's success in the restaurant business began with Tim's early exposure to the restaurant business. At the age of 12, Tim's father suggested him to find a job, and he ended up working at a friend's Greek diner in Farmingdale, NY. He gained valuable experience working for his friend's establishment. Tim went on to pursue higher education, earning a master's degree and a bachelor's degree in business while working for the American Stock Exchange. However, Tim's passion for the restaurant industry resurfaced when a friend expressed interest in opening a restaurant. At the age of 21, Tim and his friend opened their first restaurant, Trata. The venture proved successful, leading them to open more restaurants in Roslyn and the Hamptons. Each restaurant they owned operated for over 15 years.


Tim eventually considered retiring but found a new opportunity when he met Anna Maria, whom he later married. They moved to New Jersey, Anna Maria's hometown, and came across a renowned 34-year-old restaurant for sale called Park and Orchard. Recognizing the potential in the establishment, they decided to purchase it and transform it into a Greek restaurant in North Bergen County.

As pioneers in the area, Tim and Anna Maria faced the challenge of introducing a Greek restaurant where there were few of its kind. Despite the skepticism, they remained determined to offer an authentic experience. They sourced furniture and other elements from Greece, particularly the island of Kriti, to create an atmosphere that transported diners to the Mediterranean. The chef, who had been with Tim for 18 years, became an integral part of their team, and they embraced the idea of running a family-owned and operated restaurant, with Tim and Anna Maria overseeing the day-to-day operations.

Although their Greek heritage influenced the cuisine, Tim and Anna Maria aimed to cater to a diverse customer base. While around 10% of their customers were Greek, their biggest clientele consisted of Americans with ties to Europe or the Middle East. These individuals sought cultural authenticity with a touch of flair. Tim and Anna Maria ensured that the restaurant's ambiance matched the Mediterranean vibe by incorporating live DJ performances four days a week.

Reflecting on his previous career in Wall Street, Tim expressed his satisfaction with the flexibility and independence that the restaurant business provided. He particularly cherished the opportunity to spend time with his family and be his own boss. While he acknowledged the demanding nature of the industry, advancements in technology and increased trust in their staff allowed for a better work-life balance compared to earlier times.
In terms of family involvement, Tim took pleasure in teaching Anna Maria the ins and outs of the business. Anna Maria had previously worked in the shipping industry and accounting, but she quickly fell in love with the restaurant business under Tim's guidance. Her mother occasionally assisted with accounting duties, but Anna Maria primarily focused on running the restaurant.
When asked about their future plans, Tim and Anna Maria expressed their desire to open additional restaurants. They had recently explored opportunities in Florida and were finalizing a deal for a new location in Alpine, New Jersey. Their goal was to have two or three more restaurants, each offering a unique dining experience. They contemplated opening a high-end Mexican restaurant, leveraging the expertise of their Mexican-based chef, who had a wealth of traditional family recipes.
Regarding the competition in the Mediterranean cuisine market, Tim believed there was still ample room for growth. He compared it to Italian food, which had experienced popularity in the past. Mediterranean cuisine had the advantage of being freshly prepared and made to order, requiring skilled chefs and attention to detail. Tim emphasized that their restaurant was a scratch kitchen, with everything made from scratch, including.
Anna Maria is the first in her family to run a restaurant, although her mother assists with accounting. As an Italian married to a Greek, they bring a unique blend of Mediterranean influences to their cuisine. In addition to Greek dishes, they incorporate modern twists and recipes from other cultures, such as Mexican cuisine. They have considered opening a high-end Mexican restaurant in the future.
Currently, they have a team of 62 employees who help them run the restaurant smoothly. Outside of their own restaurant, they enjoy dining at different places, particularly enjoying ceviche and sushi. They have had the pleasure of serving numerous famous celebrities, including members of the New York Giants football team, Alicia Keys, and Johnny Depp, who often stop by their restaurant during layovers at Teterborough Airport.
As their interview comes to an end, it is evident that Anna Maria and Tim have come a long way since their early days. Photos by Koray Kasap