White Olive: The Fusion of Indian Entrepreneurship and Turkish-Greek Cuisine Takes New York by Storm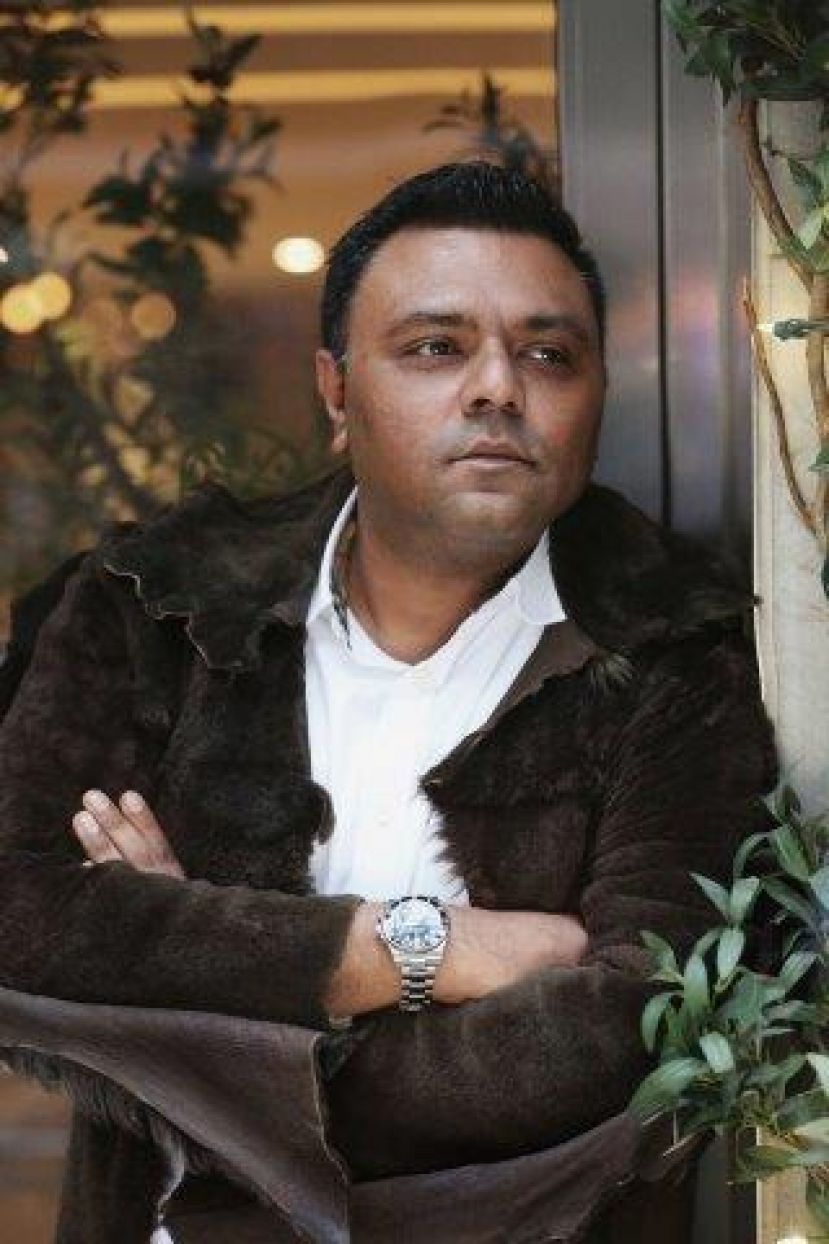 White Olive is a restaurant that emerged from a unique combination and was selected as the best newcomer restaurant of the year by The New York Times. Originally from Mumbai, India, Michael Karim Sopariwalla and his cousin Amin Himani, along with Chef Hasan Karcı and his kitchen team who worked for many years at Ritz Carlton, and the kitchen team with extensive experience on cruise ships and Turkish Airlines' catering company, as well as Yusuf Baba, an experienced manager from Royal Caribbean. They have been serving in New York with a concept of Greek and Turkish cuisine since December 2022.

Chef Hasan Karcı, renowned for his expertise in Turkish cuisine, brings over 37 years of experience to the table. He started his career in Izmir, where he trained under esteemed chefs from top hotels and establishments. Hasan's culinary journey expanded internationally when he worked at Ritz Carlton hotels in Chicago and Miami, ultimately honing his skills in various areas of the kitchen, including butchery, bakery, meat, and fish.
Karcı's path crossed with Amin Himani while working at Istanbul's Ritz Carlton hotel. Himani, who enjoyed the food, wanted to meet the chef. He called his cousin Karim and asked, "Would you be interested in opening a Mediterranean cuisine restaurant in New York?" Karim had always dreamed of opening a Mediterranean restaurant, and they formed a team mostly composed of Turks and opened in New York in December 2022.
Regarding the need for another Mediterranean restaurant in New York, Karim believes that White Olive stands out from its competitors in several aspects. Firstly, the restaurant offers a wide variety of mezes, a feature not commonly found elsewhere. Additionally, White Olive takes pride in delivering high-quality and fresh ingredients to its patrons. The establishment also differentiates itself with its affordable price range and an extensive selection of wines, far surpassing the limited offerings found at most competitors.

Manager Yusuf Baba Doğan, who spent nine years working on Royal Caribbean cruise ships, brings a wealth of experience to White Olive. He recently joined the team as a manager, after a brief hiatus during which he explored opportunities in Turkey before returning to the US just as the COVID-19 pandemic struck.

While White Olive is the team's first venture together, they are not new to the restaurant industry. Mike Karim, in addition to his involvement with the new restaurant, his family members also manage all the Wendy's locations in Manhattan, including the Wendy's at LaGuardia Airport.

White Olive aims to introduce New Yorkers to a unique Mediterranean dining experience, offering a wide array of mezes, exceptional food quality, affordable prices, and an extensive wine list. With Chef Hasan's culinary expertise, Manager Yusuf's industry experience, and Mike Karim's management skills, White Olive is poised to make a lasting impression on the vibrant New York dining scene.
When asked about the number of people working for the Karim's restaurant group, Mike Karim mentioned that they have around 4000 employees. He emphasized that the restaurant is a family affair, with the three brothers and their nephews actively involved. Mike's wife also plays a significant role, taking care of the grab-and-go service in hotels. Each family member oversees a different section, such as Manhattan, the airports, or the piers.
When discussing future plans, Mike expressed his intention to expand White Olive but clarified that they would not operate as a franchise. Chef Hasan Karcı would oversee the current location, and they were planning to open another establishment where Durmus, a head chef, would lead. Mike mentioned that they had conducted extensive research before creating the menu, visiting various other places such as Milos and Limani, located under the Rockefeller Center.

When asked about favorite dishes at White Olive, Mike shared his love for lavraki and mentioned that all the dishes were exceptional. He particularly enjoyed lavraki (European sea bass) and mazes. He highlighted that their menu offers a variety of flavors, and the choice depends on individual preferences.

Karcı proudly spoke about the special pasta dishes they offer at the restaurants, prepared with their homemade sauces. He also mentioned the Chilian Seebass, an exclusive fish dish originating from Latin America, which serves as their special dish.

Despite the relatively short period since its opening, the restaurant quickly gained recognition and garnered positive reviews from reputable sources like The New York Times.
Mike believes there is still room for Mediterranean cuisine in New York City, despite the abundance of restaurants. He mentioned that with approximately 25,000 restaurants in the city, Mediterranean cuisine continues to thrive due to its healthy and nutritious aspects. As people become more health-conscious, they seek out Mediterranean cuisines like Turkish and Greek, which offer a variety of dishes rich in vitamins and are not associated with unhealthy elements like excessive fat or cholesterol.

Finally, when asked about the inspiration behind the name "White Olive," Mike and his cousin brainstormed ideas for a new venture. They decided on a Mediterranean concept. They associated Olive and grape leaves with Mediterranean cuisine and found the name "White Olive" to be a perfect fit. Mike added that white Olive, although rare and expensive, played a significant role in the selection of the name.
In terms of capacity, the restaurant can currently accommodate 56 to 60 people in the main area, and an additional 75 to 80 people in the back section. Karim stated that they consider their employees as part of their own team and take responsibility for any issues that may arise.
Assistant Chef Mert Durmus Özdemir, known for his expertise in seafood, shared his culinary background, which includes working at Rixos, the Ottoman palace kitchen in France, and worked for 10 years Turkish Airlines catering firm and even catering for events like Formula 1 and UEFA. He highlighted the restaurant's focus on preparing daily courses using freshly sourced fish, often imported from Greece.
The space was carefully designed to create a cozy and warm atmosphere, reminiscent of a Turkish setting. Lesly Zamor of Seed Design Planning added earthy tones to the dining room's interiors, along with gold-accented sandstone walls. With its unique menu, warm atmosphere, and commitment to quality, this Mediterranean restaurant aims to become a sought-after dining destination in New York City, attracting both local food enthusiasts and international visitors seeking an unforgettable culinary experience. White Olive is located in Midtown Manhattan, between 5th and 6th Avenue on 55th Street for lunch and dinner hours.
Last modified onMonday, 14 August 2023 04:42