Sea Salt: A Unique Blend of Mediterranean Cuisine and Artisanal Cocktails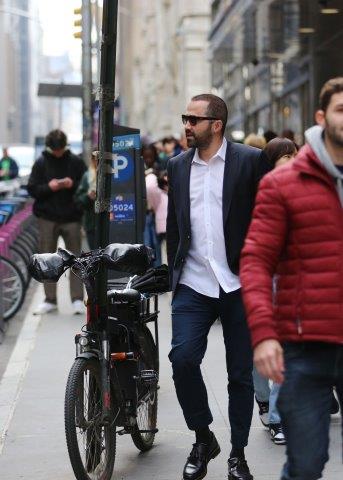 Located in the heart of New York City, 1st Avenue and 61st Street, Sea Salt Mediterranean Restaurant offers a unique dining experience that sets it apart from traditional establishments. After working with three successful ventures in Atlanta, Las Vegas, and now New York, Ertan Kuşdil, the owner of Sea Salt, brings a taste of the Mediterranean to the bustling city. Kuşdil shares his insights into the concept behind Sea Salt and its journey in the restaurant industry. 

Sea Salt Mediterranean Restaurant stands out not only for its delectable dishes but also for its exceptional bar. The concept revolves around serving traditional Mediterranean cuisine with a twist, while also crafting unique cocktails that are tailored to individual preferences and seasons. Kuşdil emphasizes that the bar experience at Sea Salt is distinct, as they take pride in creating their own extraordinary cocktails, unlike what one would find in a typical restaurant.

When asked about the significance of the restaurant's name, Kuşdil explains that the name itself carries a subtle artistic touch. He believes that the melody of Sea Salt resonates with the personality and character of the establishment. By focusing on creating colorful cocktails and establishing a bar-centric ambiance, Sea Salt appeals to a Western audience, who tend to enjoy proper dinner experiences that involve appetizers, main courses, and cocktails complemented by wine.

From Atlanta to New York: A Successful Venture
Sea Salt Mediterranean Restaurant attracts a predominantly Caucasian and Asian clientele, with both locals and out-of-town visitors comprising 50% of the patrons. Kuşdil clarifies that the restaurant's Turkish influence is not immediately apparent to most customers, as the menu focuses on seafood and other Mediterranean delights rather than traditional Turkish dishes. The restaurant's popularity stems from its unique dishes, such as the octopus croquette and the Meze Sampler, as well as its vibrant cocktail creations.
In a normal restaurant setting, the alcohol-to-food sales ratio stands at 25% alcohol and 75% food. However, Sea Salt has managed to achieve a remarkable ratio of 40% alcohol to 60% food, which is an impressive feat. Kuşdil attributes this achievement to the restaurant's inclusive approach, serving alcohol to all customers, including those who prefer non-alcoholic beverages. By offering alcohol-free champagne, beer, and various other options, Sea Salt ensures that every guest feels valued and included, even if they don't consume alcohol.

Overcoming Challenges and Looking Ahead
When it comes to hiring staff, Kuşdil acknowledges the difficulties in finding talented individuals, particularly in the bar department. However, he takes pleasure in nurturing talented employees, allowing them to develop their skills and become versatile in handling various roles. Looking to the future, Kuşdil believes it will take another year or two for New York to fully recover from the impact of the pandemic. He expects the outdoor seating trend to continue, and as the situation improves, he plans to renovate the restaurant and implement a reservation-only policy for evenings after 5 pm.
Sea Salt marks the second restaurant venture for Kuşdil, who has been working in the restaurant industry in the United States for 15 years. He initially arrived in Miami, then explored Atlanta for ten years, followed by Las Vegas, and finally settled in New York. When asked about the most profitable and busiest location, Kuşdil confidently names Atlanta. He explains that Atlanta offers fewer dining options, which compels people to visit restaurants as a hobby.

Sea Salt Mediterranean Restaurant has made its mark in the culinary scene of New York City, offering a tantalizing fusion of Mediterranean flavors with a modern twist. As the restaurant continues to attract a diverse range of customers, Sea Salt promises a vibrant dining experience filled with delightful dishes, colorful cocktails, and impeccable service.
Last modified onMonday, 14 August 2023 05:31