From Backpacker to Business Owner: Erkan Emre's Journey from Berlin to New York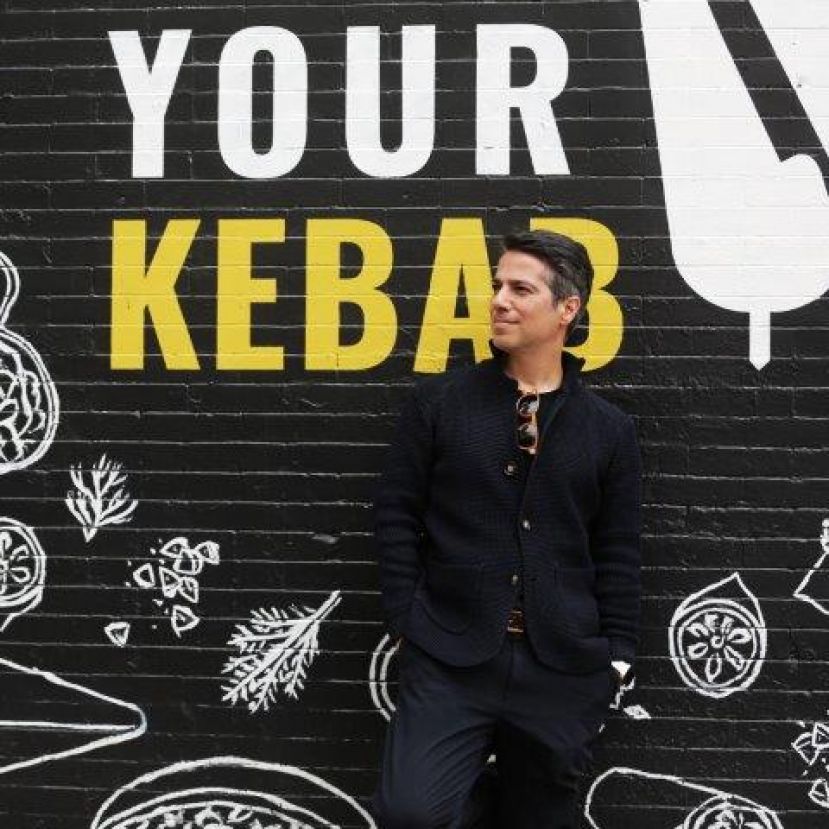 Erkan Emre is a successful German-born Turkish entrepreneur who has overcome many challenges and built a thriving career in the US. Emre's family immigrated from Erzurum, Türkiye to Germany in 1968 as guest workers, seeking opportunities to rebuild the country after World War II. Emre's father worked as a gardener for the Berlin Senate, contributing to the country's green landscapes.
Emre grew up in Germany, experiencing the homesickness that many immigrants' families face. However, he also recognized the value that immigration brings to a culture, adding spice and diversity to an otherwise homogeneous society.

Emre's upbringing and experiences as an immigrant shaped his entrepreneurial mindset and drive. He recognized the sacrifices his father made to uproot their lives and sought to make his own mark on the world.
In 1997, Emre embarked on a 90-day backpacking trip to the United States, where he explored cities like New York, Boston, Connecticut, Los Angeles, and San Francisco. This trip changed his life, as he fell in love with the diversity and entrepreneurial spirit of New York City. Inspired by the people he met and the opportunities he saw, Emre decided to make the United States his home.
Through hard work, resilience, and a passion for his craft, he has created a successful life for himself and his family in a new country. His journey embodies the American Dream and serves as an inspiration to others seeking to overcome challenges and build their own success.

After completing his studies and working for renowned architect Peter Eisenman, Emre decided to explore other opportunities. He obtained a certificate in real estate finance and began working in the real estate industry.
Emre purchased a small kebab machine and started making sandwiches for friends and family. The positive feedback he received encouraged him to consider turning his passion into a business. He conducted surveys and focus groups to gauge interest and received overwhelmingly positive responses.
With this validation, Emre decided to pursue his dream of opening a doner kebab place. He combined his architectural skills with his newfound knowledge of business and customer service to create a successful venture.
Emre's first step was to participate in an outdoor food festival called Smorgasburg. Smorgasburg is the largest weekly open-air food market in Brooklyn each weekend to eat from dozens of local vendors. He purchased a tent and applied to be a vendor, with the intention of using this opportunity to test his product and see how the business worked. Smorgasburg had a rigorous audition process, but Emre's unique concept and food caught the attention of a newspaper journalist who was covering the event. This resulted in his first-ever article in the popular online paper called Eater, which gave him significant exposure.

With the success of Smorgasburg, Emre invested $7,000 to set up his tent as a vendor. However, his first sales day was a disaster due to extremely windy weather conditions. Despite the setback, Emre maintained his positive mentality and persevered. He continued to balance his full-time job as a real estate developer with running his restaurant on weekends.

Emre's determination paid off, and his food business started gaining traction. Soon, people from different backgrounds and cultures were visiting his establishment, proving the appeal of his food. Emre's innovative approach and ability to adapt to challenges led to his continued success in the food industry.

Emre's journey was not without challenges. He had never run a restaurant before and had limited cooking experience. However, his passion for food and belief in his concept drove him to learn and overcome any obstacles that came his way.

Within a span of six years, Emre expanded his business to five locations, with plans to go nationwide in the future. His goal is to become a household name and bring his unique take on döner to people across the country.
Emre's business model is different from traditional franchising. He and Michael Stark, his partner own all the locations, allowing them to maintain control over the quality and consistency of their food. While they have received requests for franchising, Emre believes they need to reach a certain number of stores and have all operations streamlined before considering that option.
Despite the low-profit margins in the restaurant industry, Emre's business has been successful. With a focus on serving the best food possible and creating a positive customer experience, Emre has managed to achieve a 15-20% net profit margin.

Currently, Emre employs around 40 people across his two brands. He believes in nurturing his employees and providing opportunities for growth as his business expands. Overall, Emre's story is one of determination, passion, and a willingness to take risks. Through hard work and a dedication to his craft, he has built a successful business that continues to grow and thrive.

Emre takes pride in his meat production facility, which ensures that all the meat served in his places is fresh and of high quality. He still incorporates his architectural skills into his business by designing his own stores. Emre is content with his career change and finds joy in what he does. Emre has a unique identity that he embraces. He does not like to be categorized and takes pride in his Turkish, Kurdish, German, and American heritage. He sees himself as someone who can bring a small flavor of each culture to his conversations.

Overall, Erkan Emre's story is one of success and adaptability. From his background in architecture to his thriving restaurant business, he has found fulfillment and happiness in his entrepreneurial journey. Photos by Koray Kasap 
Last modified onMonday, 14 August 2023 05:38