Reza Zarrab Details Money Laundering Scheme for Iran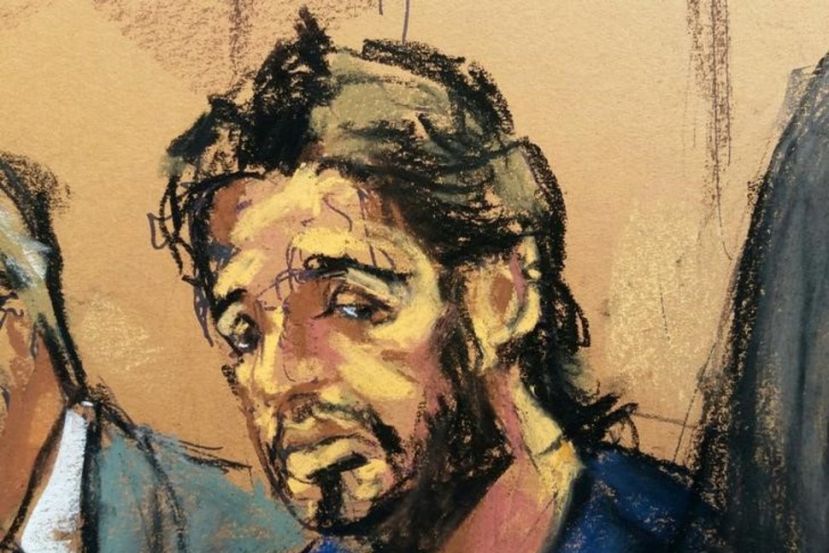 FILE PHOTO: Turkish gold trader Reza Zarrab is shown in this court room sketch as he appears in Manhattan federal court in New York, U.S., April 24, 2017. REUTERS/Jane Rosenberg Reuters
By Brendan Pierson - NEW YORK (Reuters) - A Turkish-Iranian gold trader described in a U.S. court on Wednesday how he ran a sprawling international money laundering scheme aimed at helping Iran get around U.S. sanctions and spend its oil and gas revenues abroad. Reza Zarrab, who has pleaded guilty and is cooperating with U.S. prosecutors in the criminal trial of a Turkish bank executive, told jurors in federal court in Manhattan that he helped Iran use funds deposited in Turkey's state-owned Halkbank to buy gold, which was smuggled to Dubai and sold for cash. The testimony, given through Turkish interpreters, came on the second day of the trial of Halkbank executive Mehmet Hakan Atilla, who has pleaded not guilty.


U.S. prosecutors have charged nine people in the case, although only Zarrab, 34, and Atilla, 47, have been arrested by U.S. authorities. Prosecutors have said the defendants took part in a scheme that involved gold trades and fake purchases of food to give Iran access to international markets, violating U.S. sanctions.

The case has fueled tensions between the United States and Turkey, which are NATO allies. Turkish President Tayyip Erdogan's government has said the case was fabricated for political reasons.

Standing before the jury in tan prison garb on Wednesday, Zarrab drew a multicolored diagram to illustrate the complex series of transactions he said he used to avoid scrutiny of U.S. banks and regulators. He explained how he falsified customs documents to make it appear that gold was bound for Iran, rather than Dubai.

Zarrab said Atilla was "the most knowledgeable person about the sanction rules" at Halkbank, and that he helped develop the scheme. He said Atilla and Halkbank's then-general manager, Suleyman Aslan, instructed him how to carry it out.

"He made sure that the system and method worked," Zarrab said of Atilla.

Zarrab said he began working with Halkbank on the scheme in 2012, after bribing Zafer Caglayan, then Turkey's economy minister, to broker a deal with Aslan. He said Aslan had initially refused to work with Zarrab because he was too well known.

Zarrab said he paid Caglayan bribes amounting to more than $50 million.

Caglayan and Suleyman have also both been charged in the case. Turkey's government has previously said that Caglayan acted within Turkish and international law. Halkbank has said that all of its transactions fully complied with national and international regulations.

Zarrab testified that before working with Halkbank, he handled Iranian transactions through Turkey's Aktif Bank. He said the bank initially refused to let him open an account, but relented after Zarrab asked Egemen Bagis, then Turkey's minister of European Union affairs, for help.

Zarrab said Bagis set up a meeting between him and Aktif Bank's general manager and that he was then allowed to open an account. However, Aktif Bank later shut down the account after receiving a warning from the United States, Zarrab said.

Reuters was not immediately able to reach anyone at Aktif Bank for comment after working hours on Wednesday.

Zarrab is expected to continue testifying on Thursday.

(Reporting by Brendan Pierson in New York; Editing by Bill Trott and Leslie Adler)

Copyright 2017 Thomson Reuters.