Washington D.C. Mayor Muriel Bowser unveils large street banner reading 'Black Lives Matter'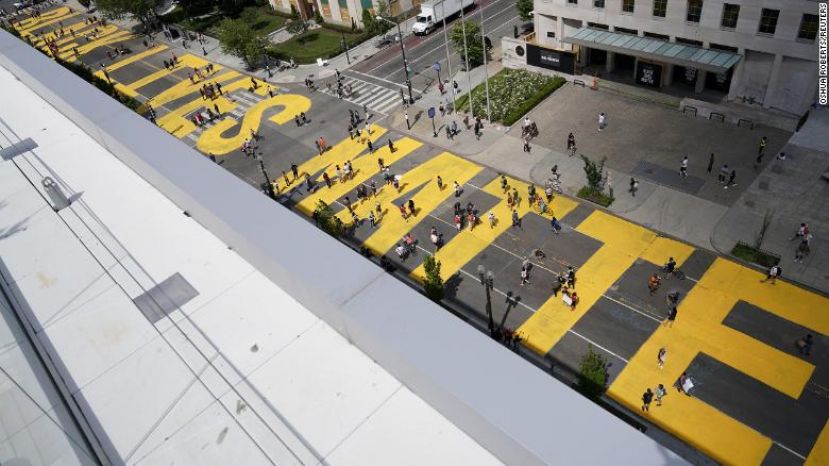 DC Mayor Muriel Bowser shared the painting made on 16th Street, which became the center of protests in response to the killing of African American George Floyd while in the custody of the police in Minnesota, on her Twitter account and announced that an intersection near the White House was renamed to Black Lives Matter Plaza.
Each of the 16 bold yellow letters spans the width of the two-lane street, creating a huge visual easily spotted by aerial cameras and virtually anyone within two-three blocks.
Mayor Bowser sent a letter to  President Trump, stating that she ended the "state of emergency" situation and the curfews in the city, and requesting that he withdraw the National Guard soldiers in the city.
Per President Trump's request,Pentagon moved 1,600 active-duty troops to the Washington area as the military is playing a critical role in responding to protests in the nation's capital,Washington,DC .
Last modified onSunday, 07 June 2020 21:25