Kurt Uzbay Is Named to Forbes' Best-in-State Wealth Advisors List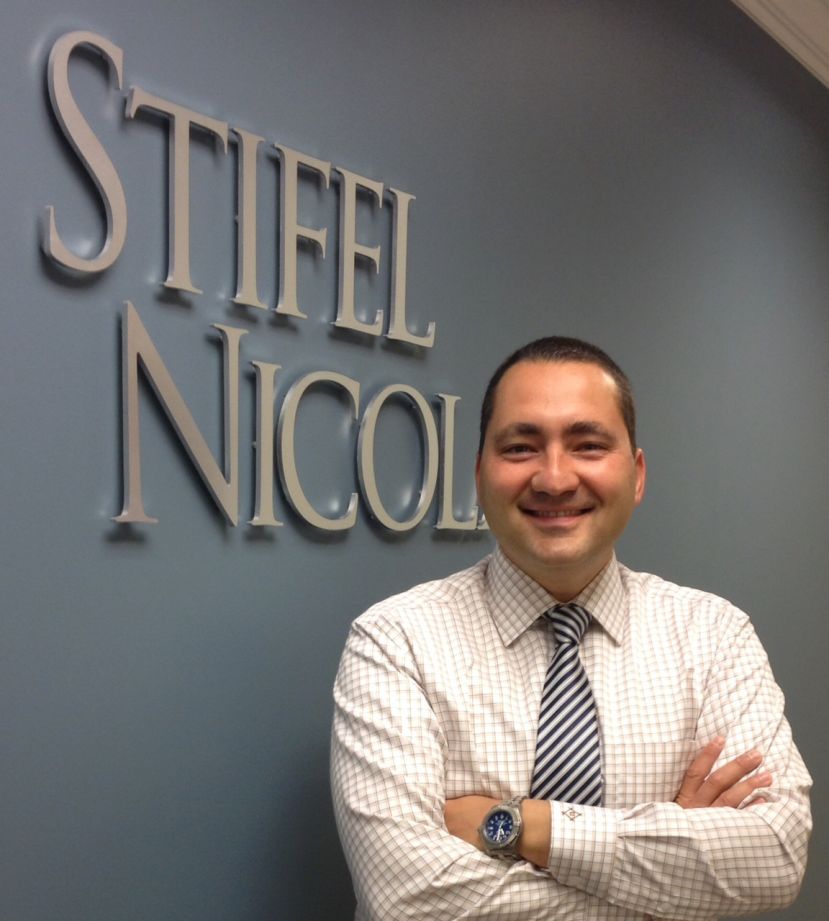 Forbes has named Kurt Uzbay as financial advisors to its 2021 Best-In-State Wealth Advisors list. This year's Best-In-State list spotlights more than 5,000 top-performing advisors selected from a pool of 32,725. Advisors were nominated by their firms then researched, interviewed, and assigned rankings within their respective states. Kurt Uzbay of Stifel Financial Corp was selected by Forbes to be included in their coveted 2020 Best-In-State Wealth Advisors List. Stifel Financial Corp. (NYSE: SF) is a financial service holding company headquartered in St. Louis, Missouri, that conducts its banking, securities, and financial services business through several wholly owned subsidiaries. Kurt Uzbay answered TURKOFAMERICA's questions.
Would you tell us a little bit yourself? Where were you born, where did you study?
I was born in 1972 in the Turkish city of Diyarbakir. My father's job necessitated the family's stay there. So I am a proud Southeast Anatolian. We left for the U.S. when I was 6 years old and lived in New York until I was 15. Upon our return to Ankara, I studied at T.E.D Ankara College, and then came back to the U.S. for university at SUNY Stony Brook; where I graduated with an Economics/Business degree.
What was your dream job and what was your first job?
My dream job as a kid was to become an astronaut. When I realized that NASA was only hiring in-house, I started to look for other opportunities. I landed my first job as a newspaper delivery boy, advancing to pizza delivery boy during college. My business model seemed flawed when I realized I was not covering the gas money on my 1972 Volkswagen Dasher. I decided to modify my strategy by boldly stating to customers upon delivery that, " .. by the way, the tip is NOT included in the bill.." Net Income skyrocketed from there on. My first foray into the world of Finance was an internship at Dean Witter Reynolds in 1993. I have been in the Finance industry ever since.
You have been working STIFEL since 2014. Would you tell us basically what you do at STIFEL?
My Team and I at STIFEL provide Senior Level Wealth Management and Investment Portfolio Advisory services to Domestic and International clientele. Our valued Clients are comprised of High Net Worth Families, Private Clients, Corporations and Institutions, such as hedge funds and private money managers. We have extensive experience in equities, fixed-income/bonds, options, and alternative investments. We serve as advisors on Estate Planning matters, execute detailed Corporate Executive Services and provide Customized Lending Solutions tailored to our Client's specific needs.
STIFEL is also premier Investment Bank, with a focus on the Middle Market arena. We are ranked #1 in total number of managed equity deals under $1 billion in market cap, as well as #1 in total number of M&A deals under $1 billion. We are also ranked #3 in total number of managed venture capital-backed IPOs. As such, we do a considerable amount of investment banking work serving our private and public corporate Clients in the areas of Debt & Equity Capital issuance, Private Equity transactions, Mergers & Acquisitions, Private Capital Markets & Corporate Restructuring Advisory.
How did the pandemic affect your business?
I believe strongly that in "normal" times, it is of paramount importance to stay in close communication with our valued Clients. However, during times of historic global events, that bring with them extreme market conditions, the importance of staying connected with our Clients cannot be overstated. It is vital and crucial. With this pandemic, it was not only Client's financial matters that were affected, but their personal lives were deeply impacted, as well. Accordingly, I made it a strict and unbendable rule to be in close contact with all of our valued Clients; regardless of asset size. All of our Clients are important and all received consistent communication from us.
These consistent communications lead to us engaging in active Portfolio reallocation efforts. These efforts resulted in Client Portfolios being positioned to benefit from the opportunities the market presented to us. Clients appreciated this around the clock service and nimble strategizing, and they told us so. I believe this came back to us in many ways. Most notably resulting in a significant trend from Clients to consolidate their other/outside held assets with us at STIFEL.
You have been selected by Forbes Magazine one of the Best-In-State Wealth Advisors. Would you tell us a little bit about this?
We were deeply honored when our team was selected by Forbes to be included in their coveted 2020 Best-In-State Wealth Advisors List. While is it most satisfying to hear directly from Clients that they are pleased with our services, to be recognized by the likes of Forbes was especially significant. I thank the team at Shook Research and Forbes Magazine for their efforts.

Your name is not very common Turkish name. Would you tell us its story along with your ancestry?
While we are 100% Turkish, the Uzbay name has its origins in Tajikistan. In fact, there is a beautiful town in eastern Tajikistan, bearing the name, Uzbay. It is here that my family's deepest roots are from. I hope to visit this region one day.
Would you like to add anything?
As a proud Turk, my hope is to witness more of our Motherland's accomplishments displayed and discussed on the global stage. We have seen incredible successes and advancements from our Turkish businesses and entrepreneurs, in almost every industry including Technology, Diversified Industrials, Energy & Natural Resources, Metals & Mining and Consumer & Retail.
I would like to help guide and advise these successful entrepreneurs from a corporate/business aspect, as well as from a Private Wealth Management point of view.
Last modified onMonday, 13 September 2021 02:57