Tim Özgener Returns to Cigar Business
Featured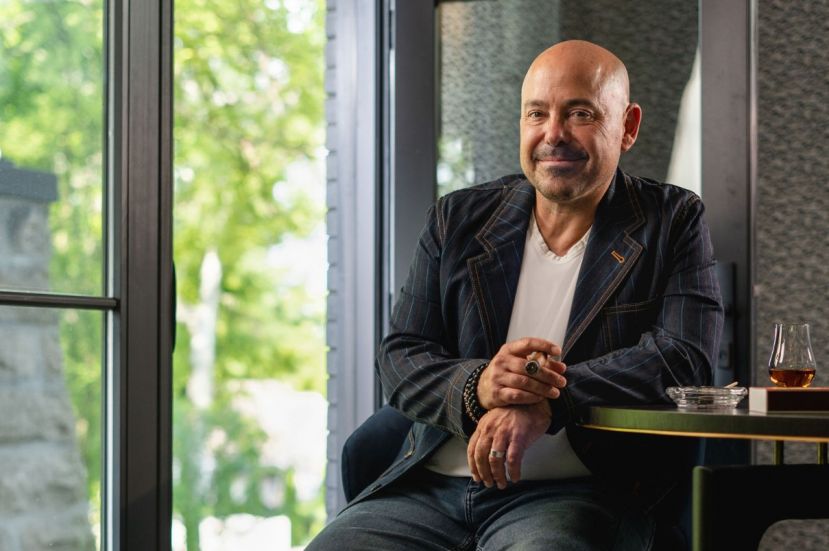 Murat (Tim) Özgener is back in the cigar industry with a new brand bearing his family name. The man who once owned and ran CAO alongside his father and sister is about to launch Özgener Family Cigars Bosphorus. It's his first blend in around 12 years, and the beginning of what he expects to be several cigars launched under the Özgener name. "I still love cigars—and I found I appreciate them more and more," said Özgener. "Some of the most satisfying portions of my life were in the cigar business. I love the traditions." He's been working on the new project, he says, "for close to two years."
Bosphorus debuted in Las Vegas at the PCA trade show. The brand has four sizes, each with a name reflecting the ring gauge. The blend is a mix of Ecuadoran and Nicaraguan tobaccos. The wrapper is a dark leaf of Ecuador Sumatra; there are two binder leaves, one Ecuadoran Connecticut, the other Nicaraguan Jalapa; and the filler is entirely Nicaraguan, a mix of leaves from Estelí, Jalapa and the volcanic island of Ometepe.
The smokes are made at Tabacalera Pichardo, in Nicaragua. Prices will be around $13 to $15. The name Bosphorus refers to the Bosphorus Strait, a slim and historically important body of water that separates Europe from Asia, located in Türkiye. The country's largest city, İstanbul, straddles both sides of the Strait.
Özgener's parents were born in Turkey (his father Cano, who died in 2018, was an Armenian Turk, his mother is Turkish). The Bosphorus name reflects not only the cultural mix of that part of the world, but how cigars can unite people from different backgrounds.
ÖZGENER FAMILY CIGARS BOSPHORUS
The boxes and bands are resplendent, decorated with a combination of modern and traditional artwork. At the center of the band, in gold, are the letters O and Z, a nod to Özgener's OZ Arts in his hometown of Nashville, Tennessee.
"We're using the O and the Z as the primary symbol, the logo," says Özgener. The inside of the lid shows the brand logo for the new cigar, with the Statue of Liberty at the center symbolizing his parent's arrival in the United States from Türkiye. There's also a picture of Türkiye's Mount Ararat, as well as the faces of Özgener's parents. Cano Özgener, Murat's father, founded CAO International Inc. in 1968. It was a tiny business focused on pipes. Humidors and cigars followed, and the Özgeners launched CAO cigars in 1995. The brand became a hit, with a host of variations often packaged in striking, non-traditional ways. In 2007, the Özgener family sold CAO to European cigarmaker Henri Wintermans, for undisclosed terms.
In 2010, after the merger between Swedish Match and Scandinavian Tobacco Group, CAO was moved from Nashville to Richmond, Virginia, and Tim Özgener left the company. The cigars are being distributed by Crowned Heads, and Özgener is now one of the owners of that Nashville-based cigar company. Other former CAO executives are part of Crowned Heads, including Mike Conder and Jon Huber. (https://www.cigaraficionado.com)
Last modified onWednesday, 04 January 2023 23:26