Cano Ozgener, Founder of OZ Arts and CAO Cigars Dies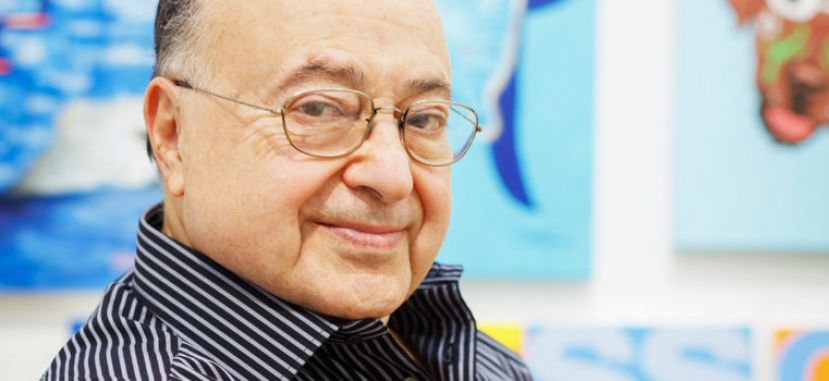 Cano Ozgener, a successful cigar entrepreneur and founder of contemporary arts center OZ Arts Nashville, died over the weekend. He was 81. The center announced Ozgener's death on its website Monday. According to the post, Ozgener passed away "peacefully at home … surrounded by family," following a "a long battle with cancer." We profiled Ozgener and his son and business partner, Tim, in 2014 for this cover story on the arts center and its potential significance for Nashville's business community. Here's how former Nashville Business Journal reporter E.J. Boyer summarized Cano Ozgener's entrance into the cigar business:
Cano Ozgener, OZ's founder, didn't set out to be in art. For that matter, he didn't set out to be in cigars. Ozgener, an Armenian-Turk, immigrated to the United States in 1961 to study mechanical engineering at New York City's Columbia University.

His father, a jeweler, taught him to appreciate beautiful things, and in New York, he was surrounded by them. He fell in love quickly with the city's robust arts offerings and also with his future wife, Esen, a fellow Turkish immigrant, who wanted to raise her family someplace quieter. The Ozgeners moved to North Carolina and then, in 1968, to Nashville, where Cano took a job at DuPont.

    An engineer, Cano likes to make things better. He began to tinker with smoking-pipe stems to make the connectors more durable. Word of his pipes, stamped with his CAO initials, spread quickly, and in 1968 he founded CAO International. In 1977, he left DuPont to focus on his business full-time.

Ozgeners' children, Tim and Aylin, both worked with their father in the cigar business. The Ozgeners sold CAO to a European tobacco giant in 2007, before leaving the company in 2010. The father-son duo of Cano and Tim Ozgener officially founded OZ Arts in 2012, holding their first live performance at the West Nashville venue in 2014.

Cano Ozgener himself became an artist later in life. According to the center's announcement, he produced "close to 500 paintings and dozens of sculptures" since turning 70.

A celebration of Ozgener's life will be held at OZ Arts Nashville on June 24 at 3:14 p.m. In lieu of flowers, the family is requesting donations to the center.

Cano Aret Ozgener, 1937-2018

Cano Aret Ozgener, engineer, businessman, philanthropist, innovator, artist, and family man, passed away on June 9, peacefully at home, after a long battle with cancer. He was surrounded by family, including his wife of 54 years, Esen; children Murat (Tim) Ozgener and Aylin Ozgener; sister Esperanz Minassian; grandchildren Aloe Franke, Sean Franke, Cano Evan Ozgener, and Aidan Ozgener; daughter-in-law Arnita Ozgener; and son-in-law Scott Hethcox.

Cano was 81 years old.

An Armenian-Turk born in Istanbul in 1937, he attended Saint Joseph's French Middle and High school, followed by Robert College Of Istanbul, School of Engineering. During this period, Cano learned to speak three languages (French, English, German) in addition to Turkish and Armenian. He also won the Ping-Pong Championship of Turkey.

He moved to New York in 1962 to attend Columbia University, graduating with a Master of Science (1962) with a professional degree in Mechanical Engineering (1964). It was also at Columbia where he met Esen, who would become his wife. The couple spent four years in North Carolina while Cano did research for DuPont.

He was transferred to Nashville, Tennessee, in 1968 to continue his R&D of polyester synthetic fibers. They had two children: Murat (Tim) in 1969 and Aylin in 1972.

Cano explored his passion for meerschaum pipes and humidors, which eventually developed into CAO Cigars, a thriving, internationally known cigar company.

CAO Cigars started in 1994 with the full-time help of his son and daughter. Along with the learnings from the previous ventures, CAO quickly became world-renowned and distributed in over 100 countries. The cigars were famous for diversity of tastes and blends while having consistency in excellence.  The company was sold in 2007 to ST Group.

Cano served the Nashville community in many different ways, including serving on the boards of Nashville Symphony Orchestra, Vanderbilt Ingram Cancer Center, and Watkins College of Art.

In 2014, Cano was recognized as on of the 'Top 50 Most Influential Turkish Americans' in the U.S. by Turk of America magazine.

He was also recognized in Cigar Aficionado magazine as one of the Top 50 'Movers and Shakers' in the industry.

Cano and his son, Murat (Tim), founded OZ Arts Nashville as a nonprofit 501(c)(3) contemporary performing and visual arts center in 2012. The inspiration for its formation emerged from Cano's near-death experience while undergoing stem-cell transplant for lymphoma (2006). An Irish lullaby sung by a nurse and painting the colors of nature led to his discovery that "art is able to invigorate your soul and help your physical and mental fight."

The first live performance at OZ Arts was in 2014. The center continues to change the artistic and cultural landscape of Nashville  by showcasing international and local contemporary artists who are creating current, vibrant, exceptional works in all artistic genres.

At age 70, Cano became a prolific artist, producing close to 500 paintings and dozens of sculptures. Inspired by trips to other contemporary arts centers during due diligence for OZ Arts, Cano was inspired by the works of Sol Lewit and others who incorporate mathematics and color in their works. Two books on Cano's art have been published and a third is scheduled posthumously.

In lieu of flowers, Cano and his family have requested donations may be made to OZ Arts Nashville at ozartsnashville.org.

A celebration of life will be held at OZ Arts Nashville on Sunday, June 24, at 3:14 PM. OZ Arts is located at 6172 Cockrill Bend Circle.