The Turk That Has Brought Together the Real Estate World of New York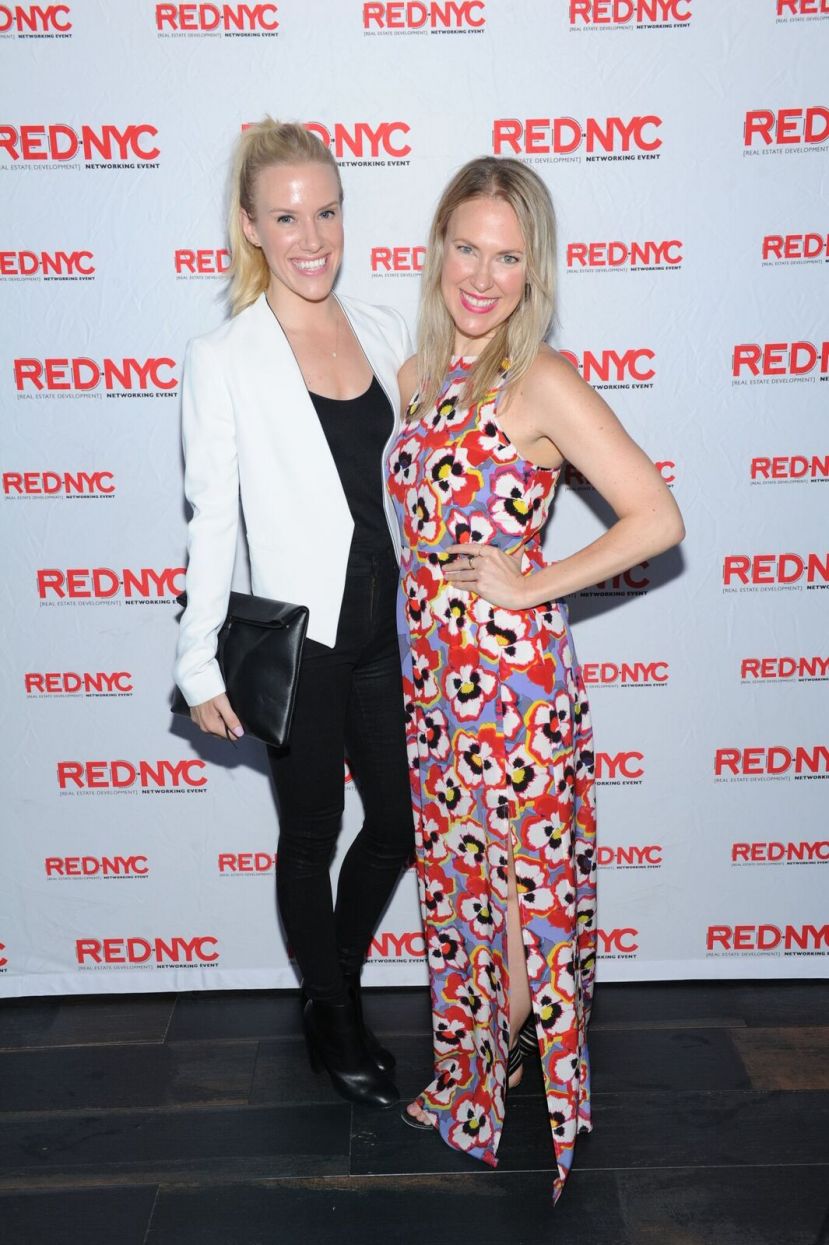 Danielle Frederick, Licensed Real Estate Salesperson, CORE Real Estate and Leslie Wade, Licensed Real Estate Salesperson at Douglas Elliman Real Estate at the RED in NYC event.
Many of the known representatives of New York's real estate sector get together every month. With this meeting, over 500 members of the sector, ranging from entrepreanuers owning investments worth of billions of dollars and agencies selling property to bankers providing financial support and property marketers, get a chance to improve their business relations and have new customers. And, the person who has managed to bring together the giants of New York's real estate sector is a Turkish entrapreneur, Selman Yalçın. Yalçın has a grasp of the sector to an extend where he knows each of over 500 guests joining the meeting in person. People meeting each other at this meeting first ask each other, 'How do you know Selman?'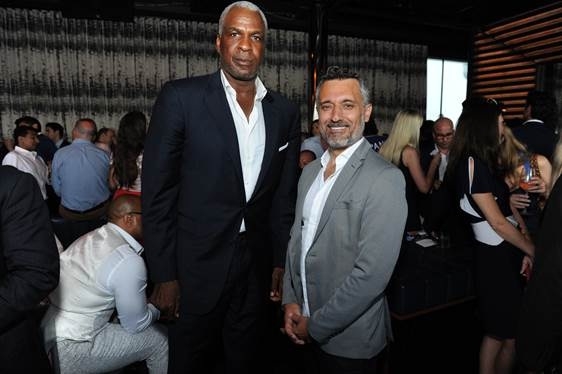 Yalçın says the reason for him to have the chance to reach this many people in the sector is due to his long years of involvement in it. Yalçın's family settled in the USA first in 1969. And, Yalçın himself has been living here since 1989. During the early years of his settlement, he worked in various fields of the sector, especially  in plastering business. He began bringing together the people he met in the sector regularly in small-scale networking events. Within the past year and a half, he has expanded the scope of these meetings further.
 
Under the brand name of RED in NYC, Yalçın has taken these meetings of the members of real estate sector to an even greater platform. "He is someone who knows everyone in the sector with their names, and joining this under a brand name has turned out to be our destiny". The two partners also have a key role for their contacts in the USA to make business with Turkey.

The latest of such meetings organized by Yalçın took place on July 18 at the penthouse of The Dream Hotel, one of SoHo's most precious hotels. Of over 800 invitees to the meeting, nearly 600 representatives from sector attended. In the meeting, where the owner of Manhattan-based Madison Equities, Robert Gladstone, attended as a guest speaker, the questions were posed by Michael Gross, the chief editor of one of the prominent journals of the sector, the Avenue Magazine.

Among the participants were owner of Sotheby, Nikki Field; lawyer Jay Neveloff of Kramer Levin law firm, which is a firm in real estate sector also serving for Donald Trump; Mark Gordon, a partner of the Tribeca Associates, an institution providing consultancy in sales of hotels in New York; a partner of Silverback Development, Alan Scholnick; a partner of Olympic Property Partners, Robert Friedman; Daniel Minkowitz of Mink Development; Steven Rosa of Sienna Capital Partners; Stella Liu from DMG Investments; Chad Deboit of Saxum Real Estate Partners; and, actors from NY Knicks, Charles Oakley  and John Wallace.

The honored guest of the night, Gladstone, has built so many residentials and offices in New York as the head of the Madison Equities since 1992. W Times Square, 212 Fifth Avenue, Excelsior, Galleria, and the building of 10 Sullivan in SoHo are among the structures built by his business.

On August 15, Red in NYC also hosted Michael Stern, an owner of one of New York's biggest real estate investment firms, JDS Development Group. Having been created in 2002 by Stern, the JDS works on projects for construction of hotels and commercial and residential buildings. In addition to the Walker Tower of Chelsea – of which has a Penthouse sold for 50 million dollar -, one of Manhattan's tallest buildings, the 111 West building on 57th  Street, and, the building 626 of First Avenue, JDS also has projects run in Miami's South Beach.

Yalçın is planning to expand his activities, which are sponsored by many of the prominent groups of the sector, and turn them into international events.


Last modified onTuesday, 16 January 2018 03:24