Turkish-American Lawyer Özge Güzelsu Was Appointed as Deputy General Counsel (Legislation) of the U.S. Secretary of Defense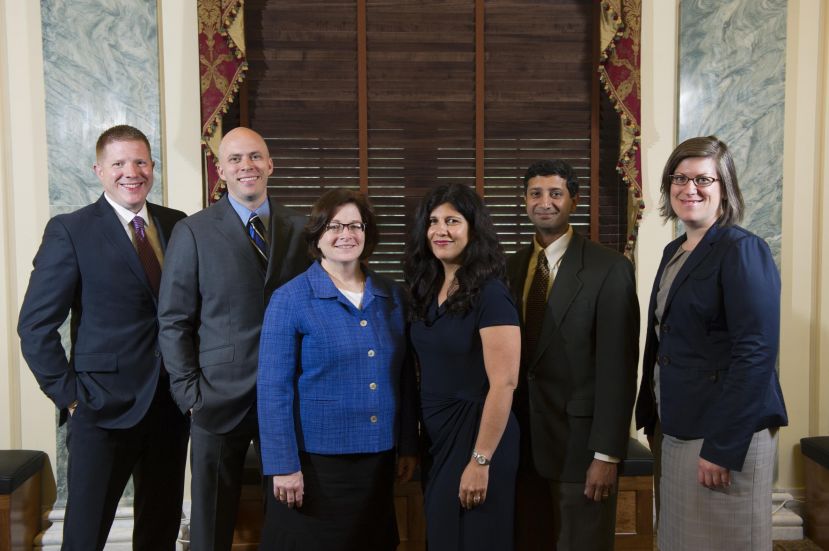 Özge Güzelsu (fourth from left) with other members of Senate Armed Services Committee. (Credit: National Journal)
There's a new team in the E-ring starting on Wednesday, newly detailed by close-hold Pentagon planning documents reviewed by Katie Bo Williams, Defense One, deliver news about U.S. defense and national security. Turkish-American lawyer Özge Güzelsu is appointed as Deputy General Counsel (Legislation) of the U.S. Secretary of Defense. She was the member of the Senate Armed Services Committee democratic staff since 2011. Güzelsu graduated from Harvard University in Bachelor of Arts in Literature, History in 1998 and had Doctor of Jurisprudence in Law at Stanford University in 2002.
While news organizations have reported a number of these officials as being considered or expected to be Biden's pick for the job, this is the most comprehensive list of who will be running the Pentagon when the president-elect is sworn in on Wednesday.
Because President-elect Joe Biden will be sworn into office on Wednesday without any of his chosen Pentagon officials confirmed by the Senate, his transition team has designated a slate of interim officials to fill those posts to ensure continuity of governance at the helm of the nation's military. A handful of these officials are holdovers from the Trump administration, but the vast majority are career officials. Some of those key officials have already been named — current Deputy Defense Secretary David Norquist will serve as the acting defense secretary — but many of the mid and lower-level roles have remained unknown.
The Biden administration will also, on Jan. 20, send dozens of political appointees into the building to begin work. Some will remain in appointed positions, while others may be under consideration for some of the higher level, Senate-confirmed roles.
These lists are based on internal Defense Department documents laying out the new administration's staffing plans for Jan. 20. The documents are labeled as "pre-decisional," but were being circulated inside the Pentagon as current as of Tuesday morning — the day before inauguration. A transition official emphasized that the documents were "simply a planning spreadsheet."
"Not everyone on it has been officially secured into the positions indicated," the official said. "It is very much a working document intended for accounting purposes."

Employment History
Period Employer Title
2011- Senate Armed Services Committee
2010-2011 Global Public Policy Institute Research Associate German Chancellor Fellow
2004-2008 Munger, Tolles & Olson Litigation Associate
2003-2004 US District Court, District of Cen CA Law Clerk
1997-1997 Cerrahoglu Law Firm Summer Intern
1996-1996 Let's Go Publications Associate Editor
Last modified onWednesday, 20 January 2021 06:45