US Election Seen from Turkey: Turkish People Have "A Very Negative Perception of Joe Biden"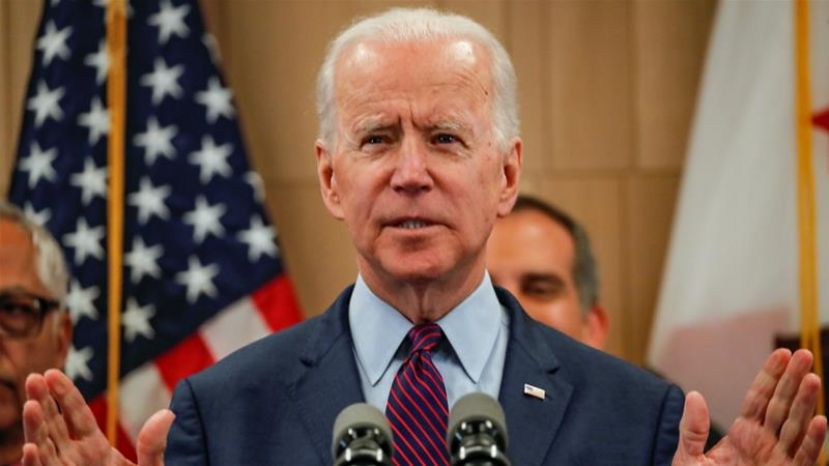 [File: Mike Blake/Reuters]
İpek Yezdani is an international freelance journalist based in Turkey. Our conversation has been edited for length and clarity.Carlos Santamaria: In your opinion, what are two or three issues that people in Turkey are concerned about regarding the upcoming US election?
IY: There are several very important critical issues for Turkey-US relations. One of them is, of course, Syria. During the Obama administration, there was huge support for the Kurdish YPG forces in Syria. During the Trump administration, this support has continued for a while. The Turkish government considers the YPG as a terrorist organization, but on the other hand, Turkey is an ally, a NATO ally, maybe one of the strongest US allies in the Middle East. We has been fighting against this terrorist organization for decades, so this is a very important issue for Turkey.
The second important issue is US sanctions against Turkey after the Turkish bank Halkbank broke US sanctions against Iran. But the Trump administration has managed to limit these sanctions to a very low level.
Another important issue is the Fethullah Gülen movement. Gülen is an Islamic scholar who lives in Pennsylvania. His presence in the US is a big problem for Turkey-US relations because the Turkish government considers him the mastermind of the coup attempt in 2016. Turkey has been asking the US to give him back for many years.
CS: And what do Turkish people think about the relationship between President Trump and your President Recep Tayyip Erdoğan?
IY: Turkish people think that there's a very good relationship between Trump and Erdoğan. The Turkish government believes that Erdoğan can manage to have good relations with Trump based on his personal dialogue with Trump rather than on the rules of international relations. Their relations are based, actually, on the two leaders' personal dialogue. So there is this perception in the Turkish public as well. And the Turkish public mostly thinks that continuing the Trump administration will be more favorable for Turkey.
CS: So the sentiment in Turkey is that the country overall benefited from the 2016 outcome, from Trump's victory?
IY: Yes, definitely. Because his rival back then, Hillary Clinton, was known for her close relationship with the Gülen movement. And most of the public opinion was that if Hillary Clinton won, it would be really bad for Turkey.
CS: Is that perception widespread, or is it more outside of Istanbul, where most of Erdoğan's power base lies?
IY: To be honest with you I think people in rural areas don't much care about who is elected in the US. They don't even know who the candidates are. I'm talking about people who follow the news, who are interested in these issues or who are involved in politics in Turkey. The general perception was that Hillary Clinton would not be good for Turkey.
On the other hand, Donald Trump wrote a letter to Erdoğan, telling him "Don't be a fool" [over invading northern Syria]. There was a huge outrage in Turkey. But even though the letter was full of insults, people forgot about that, and also the government also forgot about that. And the Turkish government continued trying to have good relations with the Trump administration.
And I think they got the result of their efforts because Trump decided to withdraw US forces from Syria. The policies of Trump regarding Syria are mostly in favor of Turkey.
CS: So, what would you say the stakes are for Turkey if Trump is reelected, or Joe Biden wins?
IY: If Trump wins, the Turkish government and the Turkish public think that it would be much more favorable for Turkey because of good relations with Trump. If you remember, Trump has also several times mentioned that "Erdoğan is a great guy, I have very good relations with him." Trump also had this kind of rhetoric regarding Erdoğan most of the time.
CS: Is that appeal to Erdoğan's ego important in Turkey?
IY: Definitely. It's very important for Erdoğan's image in the public eye, because in Turkey most of the mainstream media is under the control of the government. And when Trump says something like this, it becomes huge news here. And, you know, the perception is like "look, our president can convince President Trump in the way that he wants to convince him." Maybe I am exaggerating right now, but it is seen as though "Erdoğan bends the knee of Trump."
CS: So what happened with the letter? How was that perceived in Turkey?
IY: Of course, it was perceived in a very negative way. There was a lot of reaction. There was outrage among the public and especially the opposition parties. They criticized the government a lot over this letter, and they blamed it for being weak on Trump. But still, the letter was forgotten. And the Turkish government continued its business as usual with the Trump administration.
CS: What do people in Turkey think about Joe Biden?
IY: Right now, there's a very negative perception of Joe Biden, especially because of an interview with the New York Times where Biden said his aim is to unseat Erdoğan. And he openly said that we are going to make Turkey pay the price for what they have done until today. Even the opposition parties have criticized Joe Biden, saying that Turkey is an independent nation and you're not the architect of this nation anymore. So you cannot interfere in Turkey's domestic politics.
CS: If Biden is elected, how do you think Erdoğan is going to handle the relationship with him?
IY: I think it's going to be really difficult for Erdoğan because Biden already has a lot of prejudices about Turkey. Biden says many wrong things about the Kurdish minority in parliament, and about Turkey's purchase of S-400 missiles from Russia. Clearly, he is not being well informed about Turkey. Source: https://www.gzeromedia.com/