Hamdi Ulakaya Backed La Colombe considers selling a stake in the Philly-based coffee company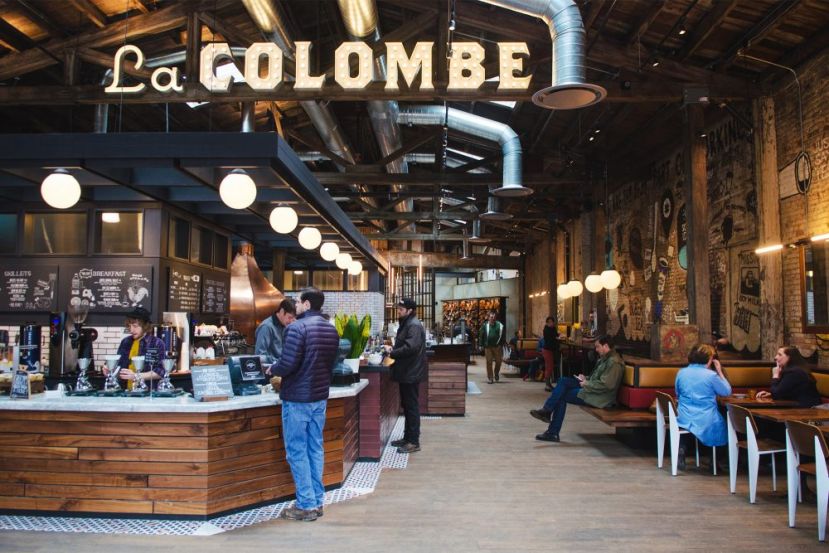 La Colombe, the premium coffee brand backed by billionaire yogurt mogul Hamdi Ulukaya, has hired Moelis & Co. to explore fundraising options, including the sale of a stake in the company.
The company is seeking a valuation north of $1 billion and is open to selling a minority or majority stake, according to a person familiar with the matter. La Colombe may also decide to take on outside investors in a bid to fuel growth, said the person, who asked not to be identified because the deliberations are private.

Ulukaya, who founded the Greek yogurt maker Chobani, invested in La Colombe in 2015, becoming the majority owner of the Philadelphia-based company.

La Colombe, which operates cafes and sells bottled and canned coffees, would be the latest craft coffee brand to get scooped up by a giant beverage company. Food and drink makers, struggling with sluggish growth, have been using acquisitions to capture rising demand for upstart brands, particularly in more premium corner of the market.

La Colombe, Moelis and Ulukaya declined to comment.

Nestle SA made two forays into the premium U.S. coffee market in just three months in 2017. The company acquired Austin, Texas-based Chameleon Cold-Brew in November, and paid $425 million for a 68 percent stake of Oakland, California-based Blue Bottle Coffee in September. JAB Holding Co. has spent more than $30 billion to expand its coffee portfolio, buying up brands such as Keurig Green Mountain, and Peet's.

Coca-Cola Co. and PepsiCo Inc. have also bolstered their ready-to-drink coffee portfolios. Coke sells Dunkin' Donuts brand iced coffees and PepsiCo has long sold bottled Starbucks Corp products. (by Craig Giammona & Jennifer Kaplan, Bloomberg News)
Last modified onThursday, 05 April 2018 17:55