Chobani Announces $100K Grant Recipients in Magic Valley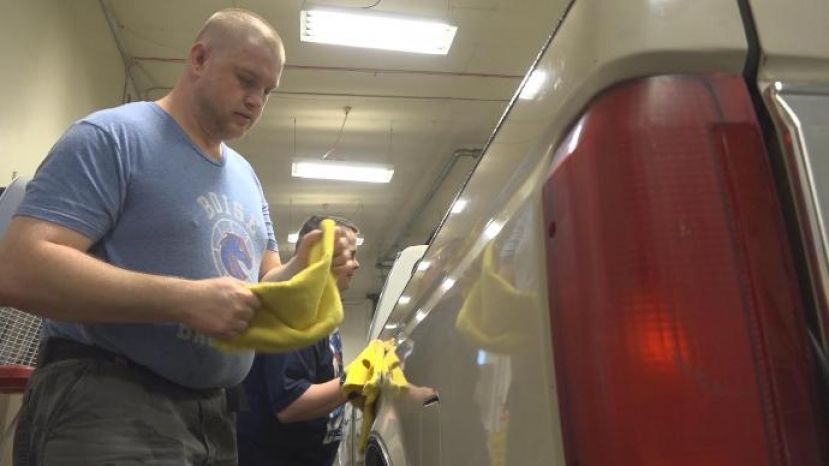 TWIN FALLS, Idaho (KMVT/KSVT) - Some Magic Valley organizations now have the opportunity to kickstart their ideas and make some dreams come true. Back in October, Chobani launched the Community Impact Fund, planning to invest $1 million in the Magic Valley over the next decade. $100,000 will be given annually and on Thursday, the company announced the recipients for the year. Magic Valley Rehabilitation Services received $20,000. Executive Director Charles Kelly, with the nonprofit, said they plan to open up a coffee shop located at County West.


"That will be a training facility for people with disabilities to help gain life skills and the employment skills that they need to be able to be independent and employed full time out in the community, independent of the program," he explained.

Receiving this $20,000 will help the organization a lot, Kelly said. The money will be able to help them invest money back into their programs quicker

"I had a five year plan and with about four years, we'd hope to be making a profit on it that we can invest into some of our other programs," he continued. "With this money, we should be able to, by the end of this year, be completely self-sufficient and the program will be funding itself."

He said the grant means "the world" to him and the organization.

"To say that the finances doesn't keep me up at night, would be a lie. That is my number one concern for a nonprofit," he continued. "To have this money helps me sleep better at night knowing that we are expanding our programs, we are going to serve more people."

Giving the people he serves a place to learn life skills.

"To be here on pay day and open up those checks is a really amazing experience that is hard to describe to somebody who doesn't have those barriers for them," he said. "It doesn't matter if they're making $100, $500 or making $1,000. It doesn't matter. They are contributing members of society. They earned that money. It wasn't given to them by a government program, it wasn't given to them because they had a disability. It was given to them because they had a skill."

With the money given, Kelly said they are able to move the timeline up of opening up the coffee shop. The soft opening will be at the end of January and a grand opening in February. He hopes to serve different flavors of coffee, some pastries and other drinks.

"We are really grateful to Chobani and the things they are doing for the community and for us. It really is something that's making it possible for us to do this," he said.

The College of Southern Idaho received $28,500.

The college plans to put it towards their workforce development and training center, offering programs designed to develop skills that are needed in the workforce. The money will help implement its "School to Registered Apprenticeship Program" in Jerome, Lincoln and Gooding counties. Through the program, students in high school can obtain skills while working as apprentices in the manufacturing industry.

Jannus Inc. was granted $30,000.

According to the release from Chobani, the organization's economic opportunity program is a community development initiative to help underserved and vulnerable people figure out their financial health with microloans, credit education, financial coaching and more.

Junior Achievement of Idaho received $21,500.

Chobani said they are Idaho's largest organization that educates students about work readiness, entrepreneurship among others through a hands-on program. The funding will go toward programs that "help prepare students for the real world by showing them how to effectively generate and manage wealth," the release said.