Four New Members Join The American Turkish Society's Board Of Directors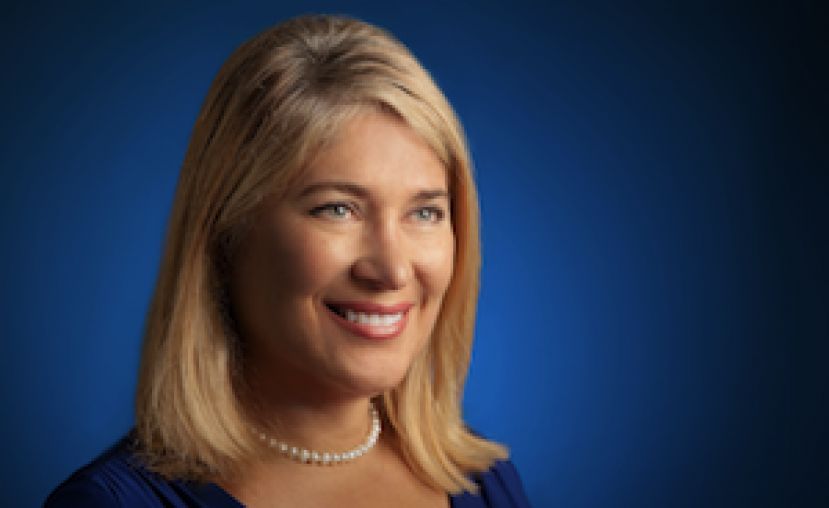 Seval Oz.
The American Turkish Society selected four new members to its Board of Directors. Nevzat Aydin, founder and CEO of Yemeksepeti, Seval Oz, founder and CEO of Aurima.ai, William J. Parker, III, PhD, COO at The East West Institute and Andrew Littlejohn, Executive Director of Global Families Group at J.P. Morgan Private Bank are The Society's newest board members. Nevzat Aydin is the co-founder and CEO of Yemeksepeti, the leading online food delivery service in Turkey, which operates in 64 Turkish cities and in Cyprus, with more than 14,000 member restaurants, more than 7.6 million users, and 200,000 orders delivered to 400,000 people on a daily basis. An honoree of The Society's Annual Gala in 2017, Nevzat is a member of the Boards of Endeavor Turkey and TOBB (Union of Chambers and Commodity Exchanges of Turkey) Young Entrepreneurs, a member of TUSİAD (Turkish Industrialists' and Businessmen's Association), a founding member of Galata Business Angels, Vice President of Trabzonspor Football Club, and a member of the Board of Trustees of Bogazici University.


"Gathered together we have a unique opportunity to show that we share common values not just in terms of commerce but also in terms of art, education and culture. ATS has very well thought and structured programs to foster two nations' better understanding of each other and I look forward to being part of this movement for further bilateral growth," said Nevzat.

Seval Oz is CEO of a recently funded start-up in Silicon Valley, Aurima.ai, concentrating on camera/radar image fusion for the sensory perception for autonomous vehicles. The company is funded in part by Google Alphabet's newly announced AI- focused fund, Gradient Ventures, in Mountain View, CA. Seval is a longtime Advisory Board member of HealthCorps.org, a national non-profit founded in 2003 by her brother, cardiac-surgeon Dr. Mehmet Oz, dedicated to wellness education that has impacted approximately two million high school students across the United States. Seval is also an advisory board member at The New York Public Library Steering Committee, member of Tikad, longtime global Advisory Board member of Endeavor.org, leading the high impact entrepreneurship movement around the world.

"More and more Turks with impressive technology backgrounds are pouring into Silicon Valley. Carrying Turkish heritage myself, I am proud and excited to witness Turkish technologies develop on the West Coast and meet extraordinary Turkish talent in leading technology roles. As a new board member, I plan on becoming a conduit in applying educational programs that will make a global impact in the technology area," said Seval.

Andrew Littlejohn is an Executive Director in the Global Families Group at J.P. Morgan Private Bank. Based in New York, Andrew and his colleagues advise international individuals and families who have investments, business interests and family circumstances spanning the globe. Having worked in the international art market prior to joining J.P. Morgan, Andrew maintains a strong connection to and remains active in this market, including being on the Acquisitions Committee of the Guggenheim Museum's Young Collectors Council. Andrew has travelled extensively and conducted business in Turkey over the past decade and has developed a strong affinity for the country.

"I would like to help enrich the cultural and commercial exchange between the US and Turkey. This is a critical time for our countries' relationship, and it is imperative that knowledgeable and intellectually curious thought leaders engage through the most appropriate channels. I am impressed with the historical mission of ATS as well as with my fellow Board members—all of whom have distinguished and highly relevant backgrounds," said Andrew.

Dr. William J. Parker III is the Chief Operating Officer at the East West Institute, a global NGO focused on conflict prevention and resolution with offices in New York, Brussels, Moscow, Istanbul, San Francisco, Dallas and Washington D.C.  He is most interested in helping to stabilize the world by assisting disenfranchised and displaced persons to ensure that they live a life that is both fruitful and peaceful.

"The relationship between the United States and Turkey matters more now than ever. Turkey is located in a challenging region and along with the rest of the world is facing rapid and complicated changes. Economic, diplomatic and security issues are best resolved between people who understand each other. The American Turkish Society has been developing these crucial relationships since its inception in 1949—not coincidentally the same year NATO was founded," said Dr. Parker.

Having a keen interest in education, Dr. Parker is most interested in The Society's Curriculum Development Grants program which offers funds to elementary and secondary school teachers in the United States for the development of innovative curricula related to Turkey--and emphasizes a curriculum that  addresses the advantages of a close relationship between the United States and Turkey.  

"We are thrilled to have dedicated new board members that are excited to contribute to The Society's mission," said The American Turkish Society's Chairman, Murat Koprulu.

Founded in 1949, The American Turkish Society is the oldest, independent organization in the world dedicated to building bridges between the United States and Turkey. The American Turkish Society's mission is to enhance business, economic, and cultural ties between Turkey and the United States. The Society fosters understanding and cooperation between the countries through education, cultural exchange, philanthropy, humanitarian efforts and networking; presents and supports programs highlighting Turkish arts and culture; and nurtures the next generation of leaders through its Young Society Leaders program.
Last modified onFriday, 06 October 2017 06:14