A Response from Dr. Yalcin Ayasli
Featured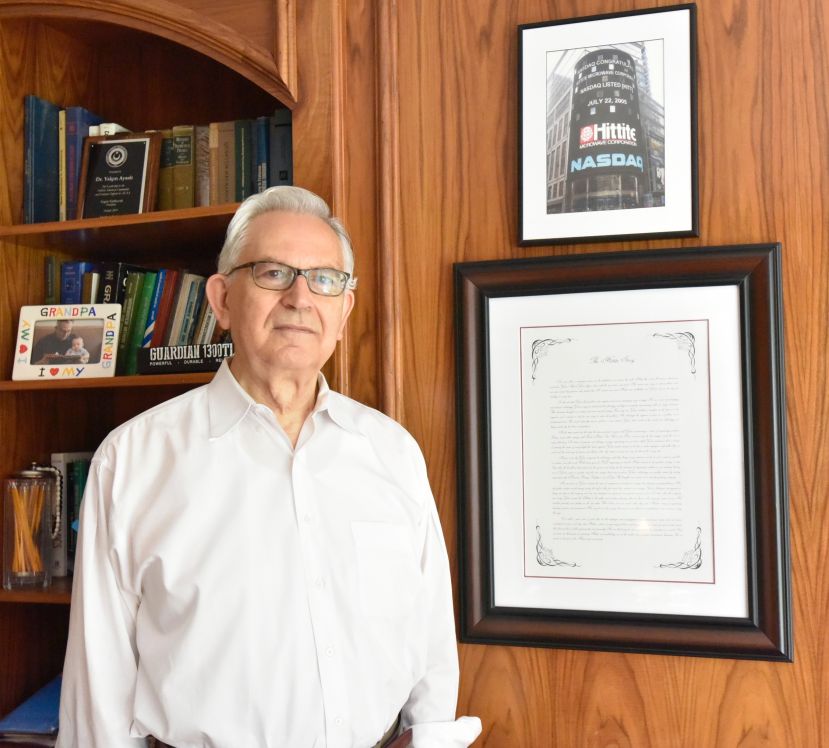 As expressed in my various prior statements to the media, I decided to divest from Borajet last December, believing that it would help resolve the economic troubles that the company was facing at the time.  These difficulties arose as a result of baseless allegations that damaged the reputation of my company and myself personally. My intention with this sale was to protect BoraJet employees and customers by helping Borajet remain in business.


At the end of December 2016, I transferred my shares in Borajet to a company named Bugaraj, an entity listed under SBK Holding, owned by Sezgin Baran Korkmaz. This group was introduced to me as an organization that specialized in acquiring distressed companies. The sale was finalized as a no cash transaction with me even agreeing to personally assume the responsibility for outstanding bank loans. However, after the sale was completed, I learned that SBK Holding was financed by a group of people who were being investigated for various crimes in the USA.

Following the share transfer, due to my resistance in the face of acts and demands that contradicted the terms of our agreement, I became the target of a smear campaign vis-à-vis financial institutions. Then, legal attempts were made to have my assets in Turkey seized through a company called Mega Varlik, which is owned by Jacob Ortell Kingston, a financier of SBK Holding.

When these efforts failed in courts, Bugaraj filed a commercial lawsuit against me personally and asked for my assets to be seized. However, this request was also denied by the commercial court, and Bugaraj resorted to initiating criminal procedures against me through the public prosecutor's office with several baseless and outrageous allegations.

The relationship between Sezgin Baran Korkmaz, who initiated these legal actions against me, and Jacob Ortell Kingston and Levon Termendzhyan, who are the financiers of SBK Holding, is also demonstrated in various criminal investigations conducted in the US. Most recently, Sezgin Baran Korkmaz was subpoenaed to testify before a grand jury last month.  This was reported by numerous media organizations in the US, but received little attention in Turkey.

It was also reported in the U.S. that Kingston and Termendzyhan have voluminous criminal records, ranging from tax fraud to fuel credits fraud to money laundering. Indeed, they are known as a crime syndicate.

Additionally, Mark Geragos, the lawyer who represents Termendzhyan in lawsuits and
investigations conducted in the US, has also represented the terrorist who murdered the late Turkish Consul General Kemal Arikan, who was assassinated by the ASALA organization in Los Angeles, and has also filed lawsuits against Turkey in connection with the Armenian incidents of 1915.

It is now obvious that these individuals, whose character and collusion I have come to know only recently, have targeted me and my assets because of the work that I have done in the U.S. to advance the interests of Turkey, especially against the Armenian lobbying efforts against Turkey. Today, I learned that the prosecutor's office has filed an indictment against me and one of my employees charging us with fraud.

Because of the work that I have done to advance the interests of Turkey, I have dealt with numerous assaults and threats in the U.S., where I have lived for the past 43 years. Those who have been unable to get results from these threats and assaults in the U.S. are now engaged in an effort to achieve their goals by abusing the legal
system in Turkey. I will not be intimidated by these schemes and complaints by those who are associated with these illegal activities. On the contrary, I see it as a sign of the success of my efforts over the years out of my love for Turkey. I have no doubt whatsoever that the courts will vindicate me and that my rights will be protected. I have taken every legal action to protect my rights and to prevent others from being victimized. I will make all necessary announcements to the extent permitted by law."
Last modified onSaturday, 26 June 2021 23:45