Turkish Cultural Foundation Releases 2017 Annual Report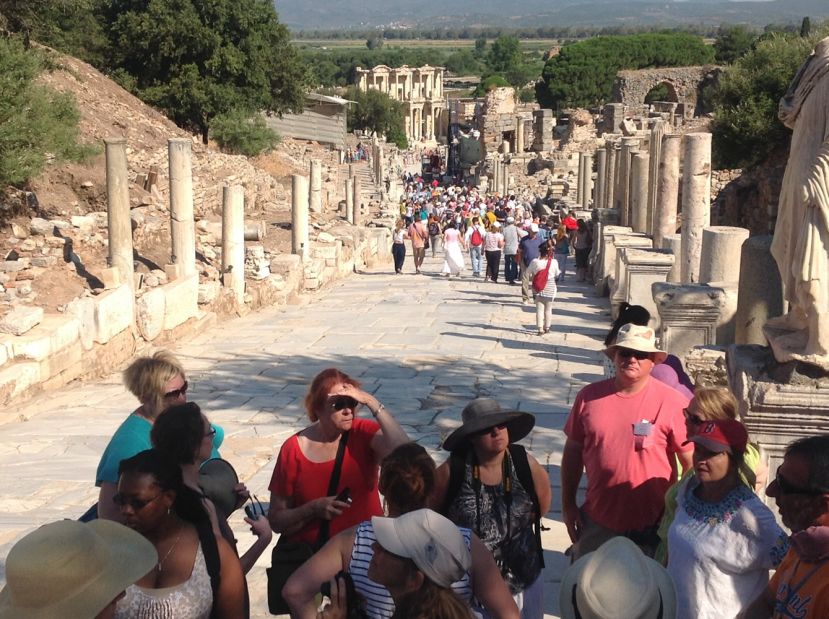 Last year, Turkish Cultural Foundation allocated a total of $373,289 to grants, operational and program disbursements to pursue its mission. TCF continued to be a leading private grantmaker in the area of Turkish cultural preservation and promotion. In 2017, TCF provided a total of $52,724.81 in grants and fellowships to organizations and individuals. The TCF Fellowship programs help build artistic, cultural and scholarly exchanges across the globe. In 2017, TCF awarded six fellowships, bringing the total to 204 awards awards since we began the programs.

TCF's annual report is announced by Yalçın Ayaslı, Sc.D. Founder and Chairman Board of Trustees and Serpil Ayaslı, Ph.D, Founder Board of Trustees. In 2017, TCF continued to research, document, preserve and promote Turkey's textile heritage through the work of the TCF Cultural Heritage Preservation and Natural Dyes Project. Under this Project, TCF helps cultural institutions conserve and restore historical artifacts. As part of this effort, in 2017, TCF provided pro bono analytical services to two institutions and two museums in Turkey.

In 2017, TCF organized three lectures on Turkish culture, art and cuisine. Videos of these and past TCF lectures are made available on the TCF Video Gallery, and were viewed over 6,580 times last year by visitors from all over the world.

The TCF Portals, gateways to learn more about Turkish culture, music and cuisine, were visited by over 4.15 million people from 238 countries and regions in 2017, spreading knowledge about Turkey's cultural heritage. The TCF Education Portal continued to be a resource on Turkey for the educational community. The portal lists over 100 free lesson plans on Turkey, which have been downloaded nearly 6,250 times by teachers in the United States and other countries.

We thank everyone who helped advance our mission to strengthen the bonds of friendship among people through art and culture, as well as to preserve and promote Turkey, past, present, and future.