A Cultural Diplomat: Demetra George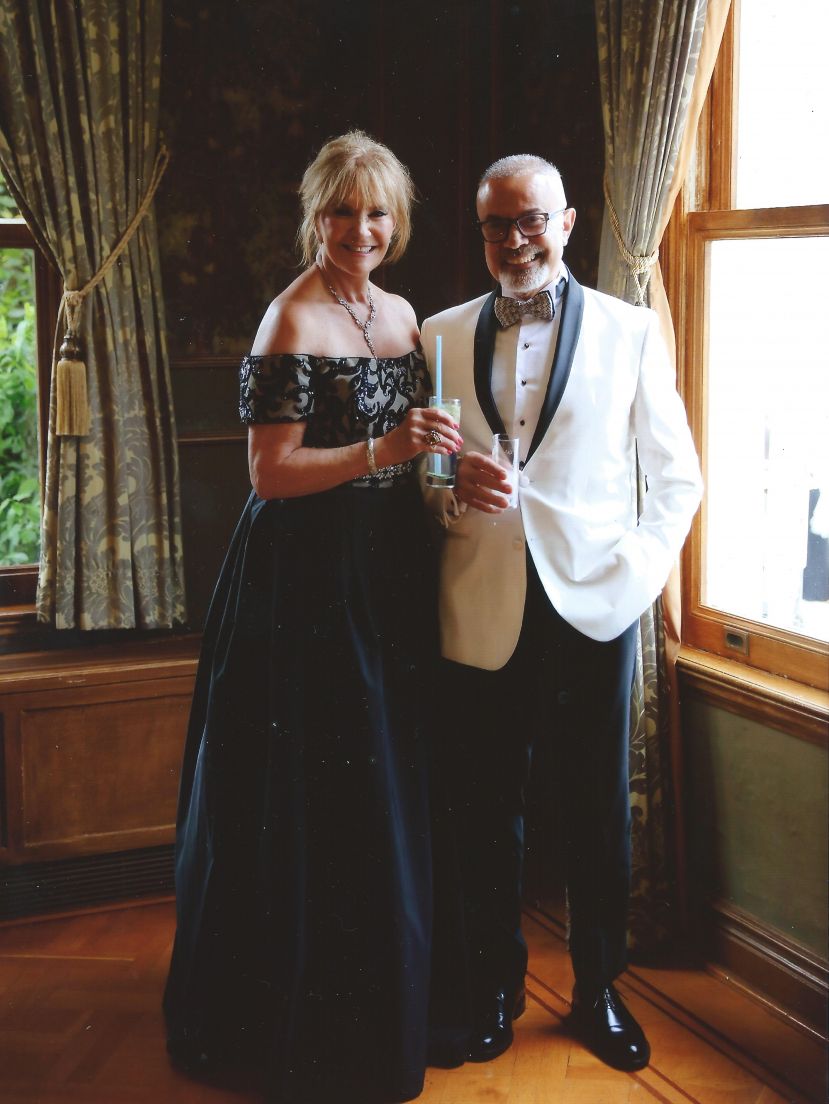 Demetra with his husband businessman Mustafa Mustafaoglu.
Demetra George (Mustafoğlu), Honorary PhD: one of the most celebrated musical ambassadors of the United States. Soprano Demetra George has graced opera stages and concert halls, including Carnegie Hall as well as U.S. Embassies across Europe.  A two-time Grammy List nominee for her cd "Demetra George Sings Love Arias" she has sung for four U.S. Presidents, and performed with over 700 symphony orchestras and boasts a repertoire of more than 20 opera and operetta roles and 18 in musical theater.


She is a frequent guest on US stages but also in Turkey, Greece, Cyprus and for Azerbaijan. She is a former Miss Oklahoma and talent and swimsuit winner. She has trained young children for 14 lead roles on Broadway. She also uses her talents to benefit philanthropic efforts, such as a recent Andrew Lloyd Webber Concert in Istanbul, which raised $5 million for the restoration of the entrance to Topkapı Palace and to aid many major US charities.

How she became a friend of Turkey? The summer of 1973 she was performing Tuptim in the King and I at Wichita Music Theatre in Kansas. She had just passed on her Miss Oklahoma crown and flown to her work in Kansas. The artists were housed in dorms that Mehmet was managing. It was love at first sight. He made sure she had the best room and took her to a movie and her first nightclub! After dating two months they became engaged and married a year later. They honeymooned in İstanbul, İzmir and Cyprus where she had her first "macera", adventure waking up to machine gun fire one morning! Yes it was the Greek coup and the year was 1974. They escaped on the last 2 seats before the airport was closed & the Peace Invasion begun. They ended up in Beirut for a few days till they could get flights that returned us back to Oklahoma where she kissed the ground when they landed. And then their exciting life together began...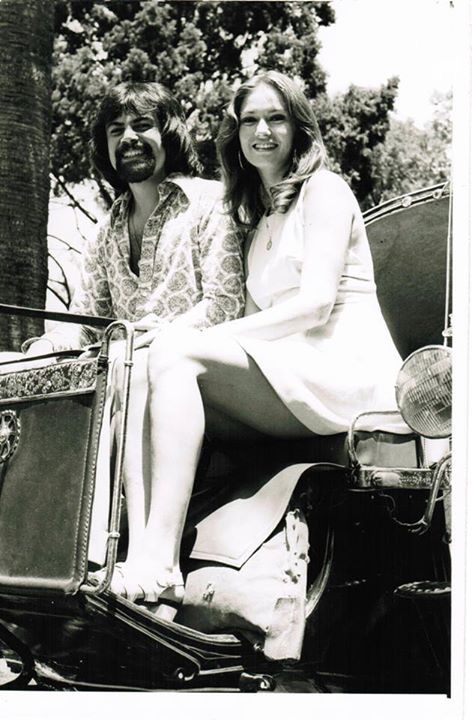 Demetra says her background is very Mediterranean though she was born in Oklahoma while her dad was in the service. With Italian, Greek, Spanish, Lebanese, Albanian and a tad of British she had been raised like the "old country" strict family. Her grandfathers called Mehmet "Pasha" and the entire family welcomed him with open arms.

Growing up, my parents had an orchestra that played ethnic music for special events and they traveled a lot on weekends. She gained a huge appreciation for Turkish Music and her father talked of visiting İstanbul one day which he eventually saw with them in 2005. When they landed in Istanbul she was overwhelmed by its size, amount of people and the sea, but in absolutely 2 seconds she fell in love with it and its people and her husband Mehmet couldn't believe it. "Felt I'd been there before and I belonged there" she says. 

"My favorite hotel is Çırağan Palace on the Bosporus for its beauty and location but I'm also in love with Pera Palas where I had the honor to perform one of my ATEŞ and DIVA concerts for Yaratici Çocuklar Derneği last year. I saw where Agatha Christie, famed British crime novelist wrote "Murder on the Orient Express" and her room 411 & fell in love with the preserved antiquities from 1892. To add they are both near amazing shopping areas just walking distance where visitors can find many treasures for souvenirs. I think my favorite restaurant is Adana Dostlar in Ataşehir for their famed spice filled Adana Kebab."

One of the most unforgettable memories of Demetra's Turkey visit was in 2014. Her best girl friends, a cousin and a former Miss America from Oklahoma all came to visit her so they signed up for tours with Greyline Bus. They viewed all the major İstanbul sights- the Cisterns, St. Sophia, Topkapı Palace, Blue Mosque, Dolmabahçe Palace, Grand Bazaar, İstiklal Caddesi & Taksim and dined at the former Reina on the Bosporus. They loved the Bazaar so much they visited it 6 afternoons in a row! They had a fun dinner at tourist hot spot Orient House, danced & ate Turkish food and recapped their shopping sprees! They were even asked to go home at 8 pm so the bazaar could lock up for the night. They made wonderful new friends and also saw old ones and were always greeted with Turkish tea or coffee and for them baklava!

"Really what more could you ask for? And of course my Turkish is good enough to pazarlık (bargain) with the best of them and it gave us lots of giggles. My team was learning Turkish each day and want to return once again! We all carried scarves to cover our heads at the mosques and respected the culture and removed our shoes inside. This was probably the most different custom to us. Everyone was so kind and helpful from our guides, store personnel, hotel and restaurant staff to people on the street giving us directions. My group was amazed but I already knew the secret of the country-it's wonderful people!!! Everyone wanted to practice their English on us and were anxious to teach my group a few Turkish words too," she remembers.

When the US State Department awarded her a Cultural Diplomacy Award in 2015 for sharing American culture abroad I was thrilled, honored and hopeful as she had just begun treatment for breast cancer and it really lifted her spirits.

Her husband Mehmet was the first Turkish American to receive the Ellis Island Medal of Honor and together they worked hard for our communities introducing Turkish culture wherever they lived. He was on many boards, and supported her as I founded the Turkish American Ladies League (TALL) in Los Angeles, and the launch of a new organization for arts, Turkish American Artist Bridge (TAAB) both 501 (c) (3) organizations. In Cyprus they have worked diligently for 7 years presenting fundraisers to aid children who are handicapped, orphaned or who have cancer. She uses her music to present shows and pack the houses, with the proceeds benefiting the kids. Kismet put her where she was needed.

Their daughters Devran and Deniz also look forward to vacations in Turkey so it's unanimous! "I guess if you ask me, Turkey is our favorite destination in the world," Demetra indicates.  (FRIEND OF TURKEY IN CULTURE)
Last modified onMonday, 01 July 2019 02:51