Turkish-American Women in Arts and Technology: New York Designer / Artist Pinar LaCroix's Journey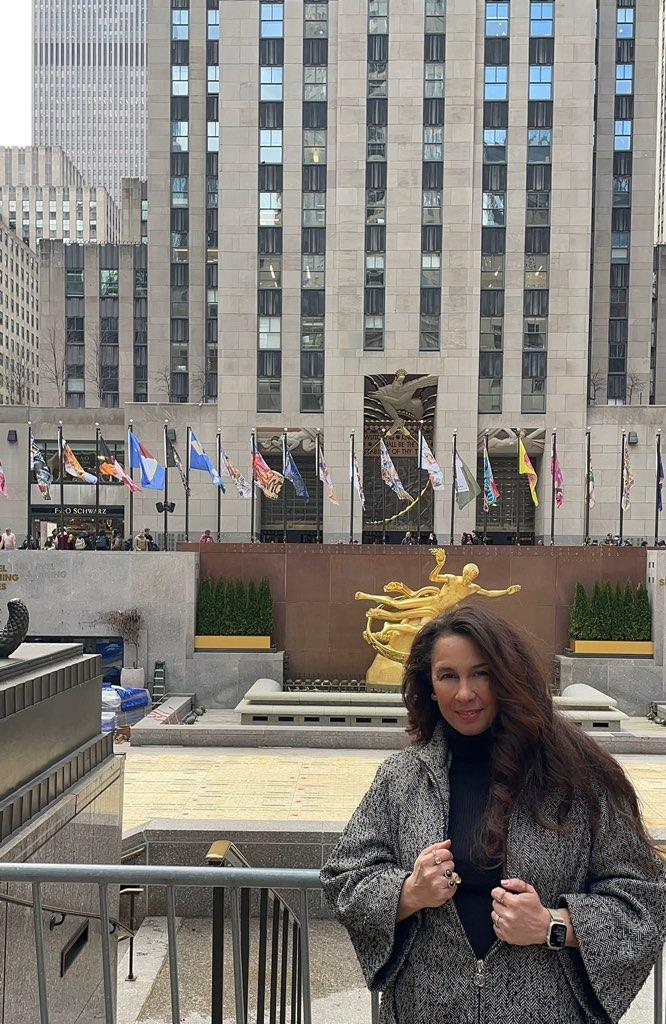 Art and Technology has always played a significant role in human life and development throughout history. As art comes in many different forms such as painting, sculpture, photography, and music and touches people's lives in various ways technology moves us forward. Today, we want to share the success story and background of one Turkish-American artist, Pinar LaCroix, from New York City, who has found a way to seamlessly combine art and technology. Pinar LaCroix a graduate from ISTEK high schools from Istanbul, developed a deep appreciation for art history and heritage, due to her family's passion in arts and collecting. After pursuing her academic education she moved to the United States to broaden her artistic vision globally. Her first recognition in the art world came when her painting was recognized by Arica Hilton gallery in Chicago (2001) and was collected at a mixed exhibition. With the first money she earned from her art, she purchased a computer to dive into the world of technology and to feed her curiosity. 
Later, Pinar turned to design and applied to the worlds top 10 art universities and she was accepted in New York, where she earned a Master's degree in Graphic Design with a focus on packaging design. She worked on product branding and packaging design for companies like Bath and Body Works, L'Oreal, and Colgate as a designer and a global creative director. During the pandemic's slowdown in 2021, she researched new technologies such as NFT Art and artificial intelligence while designing the first-of-its-kind self care product line for gamers (©2021-all rights reserved) with historical "Bored Ape NFTs" that was exhibited at Christie's auction house in NYC. She also devoted herself to painting and exploring her style, while the world was on a pause, including her design career.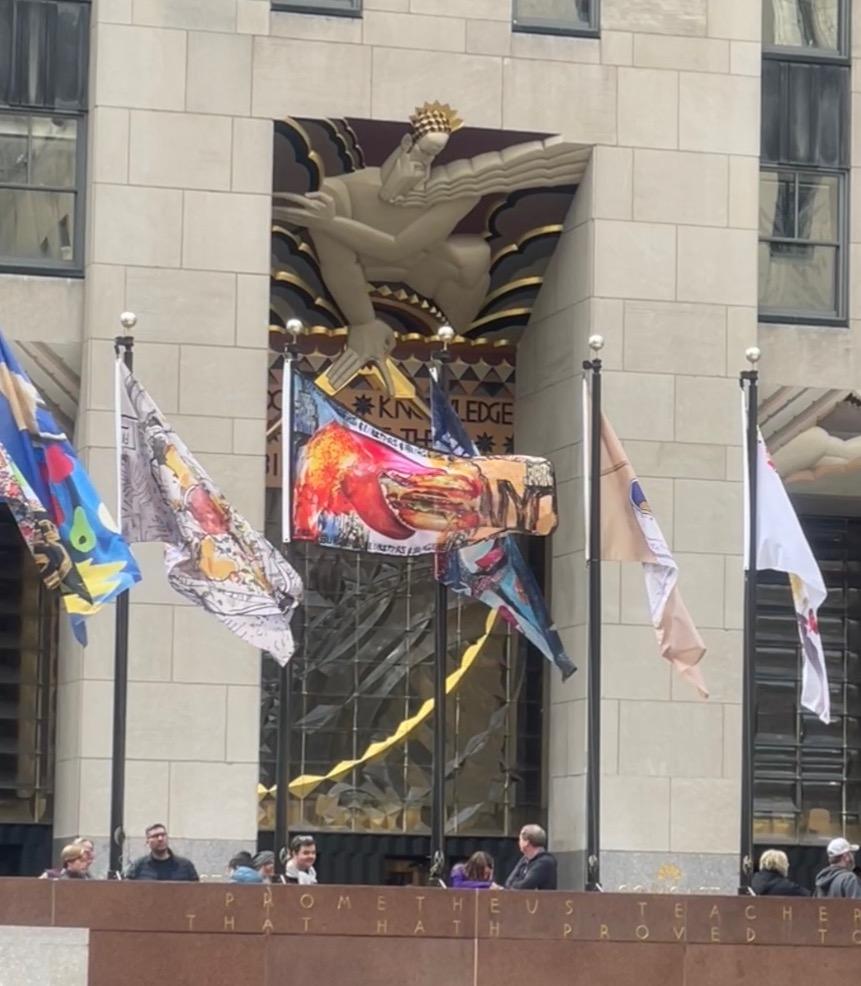 As the pandemic continued, Pinar began exploring her creative passions and combining traditional art methods with digital art techniques, resulting in her first NFT art piece that was sold within 24 hours after mint. She discovered that her years of working in marketing product development in New York City at a very fast pace had given her a strong foundation in concept development. She began creating conceptual art - where the idea becomes the machine that makes the art - and applied traditional mixed media techniques she has from an academic traditional art education in combination with new developing technology. In February 2023, her work "The Vision View" was recognized globally and it was exhibited at Paris during the first ever NFT week.
"I always described myself as a person who is traditional in a non-traditional way. And finally found my style to express that," Pinar said. "As pandemic times were very difficult for many and I'd like to extend my condolences to families who lost their loved ones during these tough times; exploring, learning, traveling and focusing on art was incredibly therapeutic for me during these difficult times, especially when our cities which inspires everyday was shut down."
Pinar later submitted her art to the Flag Project a global art competition open to all, a collaboration with City Harvest the non profit that support feeding New York in hard times, and the iconic Rockefeller Center, with a theme of "NYC food memories" and her art was chosen to be flown as a flag for the month of April at the infamous Rockefeller rink. Her inspiration while painting this piece was, New York City with its letter grading system that ensures great quality food for every budget and colors of the actual New York City flag. After April 30th, the art flag will be taken down to be folded and placed in the historical archives of the Iconic Rockefeller Center.
Pinar LaCroix's story is an inspiration for many women who want to pursue their passion for art and design anywhere in the world regardless of your origin, and it is a reminder that creativity can be a powerful tool for healing and growth during challenging times. She witnessed art in combination with technology can reach many globally and has the power to transform lives. She believes it is essential to add arts into Science, Technology, Engineering, Mathematics and move forward building an inclusive future. If you have a chance and are visiting New York City, make sure to save time to see her work and take a picture with it. Pinar LaCroix will have an in-person signing at a later date in April (to be announced). Give her a follow on social media to see what she is creating next.
Last modified onThursday, 13 April 2023 16:35