What A List! The 50 Most Influential Turkish-Americans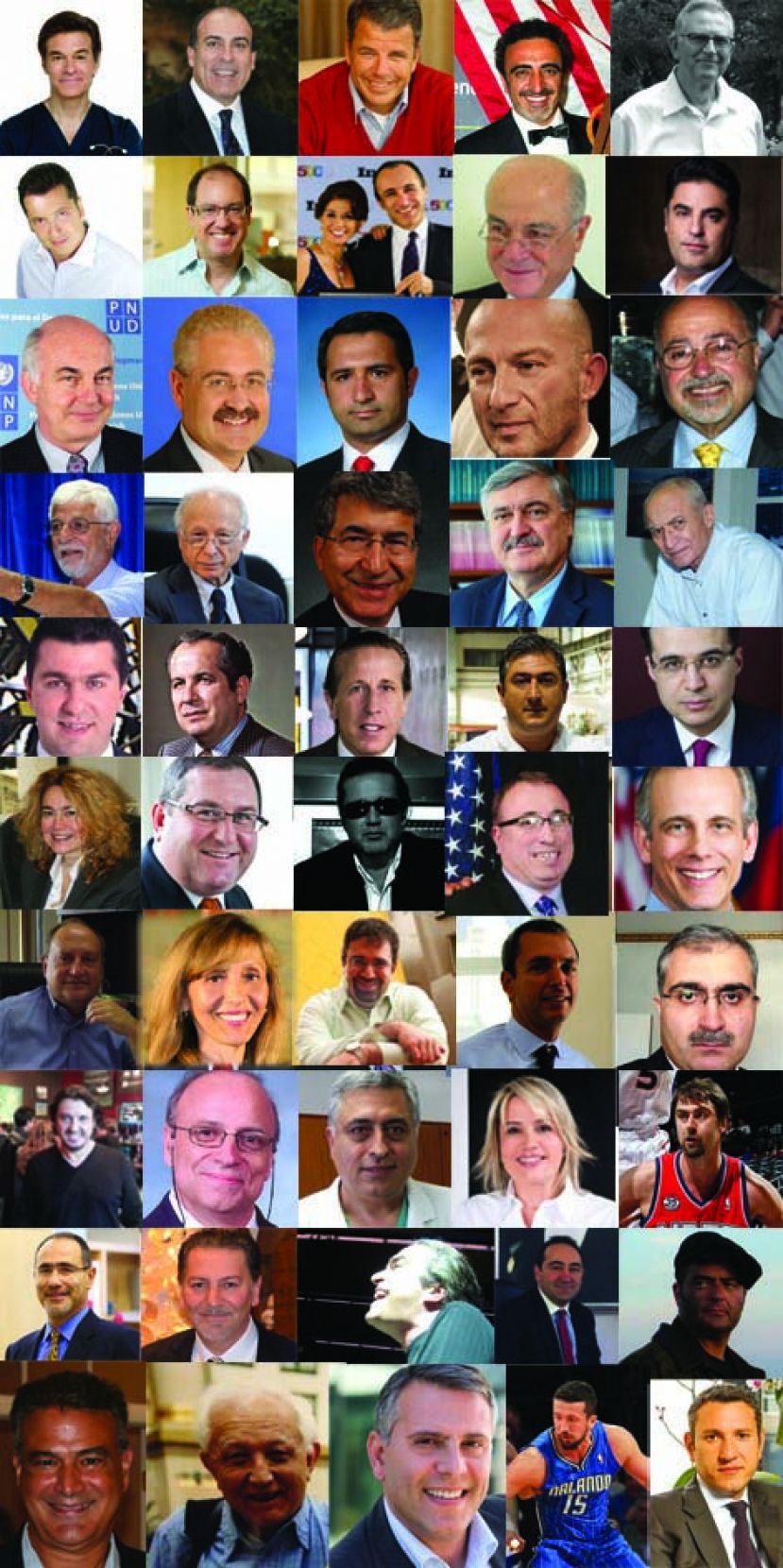 By Cemil Ozyurt - As the first Turkish-American business magazine, which has been publishing since 2002, this issue contains one of the hardest and longest pieces of research we conducted in 11 years. Our team has read thousands of resumes, searched hundreds of websites, made several interviews to name the most influential 50 Turkish-Americans. It wasn't easy. It was conducted for the first time ever and most readers would recognize some of the names chosen with help of the Turk of America team. I am sure that if you are not very much involved in the Turkish-American community, you will be seeing most of these names for the first time.

We were very rigorous and careful when compiling the whole list, talking to advisory board members, asking community leaders, and discussing with knowledgeable people who would be on the list. I am sure that you will realize that how these people have made an impact on American or Turkish-American life in the United States. I will accept from the beginning we probably have missed some names but this is inevitable with any list.

We have conducted research not only on generous, rich, notable or renowned Turkish-Americans but also on the effect these people have had on his/her industry, field and area. The 50 names are in different areas such as business, professional, politics, art, culture, non-profit, philanthropy, sport, music and so on.

Turkish voices are heard in the community and we just want to show them how they have succeeded. I am very humble to say that it's possible to see all the colors of Anatolia on this list. In addition to having a Turkish heritage, the influential people have Armenian, Assyrian, Kurdish, Jewish, Bosnian, Cypriot, and Arabian heritages as well.

There is a high possibility that some names on the list are widely known in the Turkish-American community, such as Muhtar Kent, CEO of Coca Cola, Dr. Mehmet Öz, TV host and cardiologist, Hamdi Ulukaya, founder and CEO of Chobani. But some names such as Muammer A. Öztekin, the father of Turkish industrialists in America, the inventor of adjustable steel shelves and established a company in 1958 in Alabama; Rahmi Soyugenç, the owner of the oldest revolving door business in the United States since 1963, Dr. Byram Karasu, the Psychiatrist to mega-figures in New York, have made a great impact and done incredible work in their field.

The other unique thing about the Most Influential list is that the people on it are from 19 different states, from California to Florida, Georgia to Nevada. So we have not only focused on the state in which we are based.  I hope the list will be a unique and good source to look for who's who among Turkish-Americans. We will be continuing to develop the list in different areas and we will be showing it to younger generations so they can have good role models to admire.
Last modified onTuesday, 06 March 2018 14:46