Why Incirlik Base is Important for U.S.?
Featured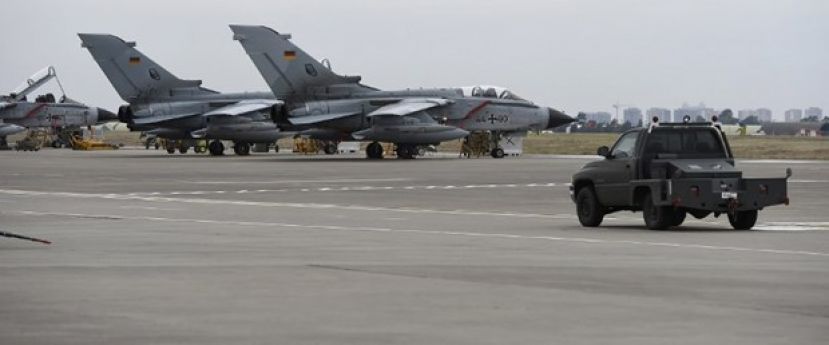 By Ali Cinar - There is still tension going on between U.S. and Turkey. Especially, extradition of Gulen and YPG-PYD issues are the most important items that need to be resolved. Secretary Mattis was recently in Turkey to meet high level officials in order to keep a healthy relationship.From a military standpoint, Incirlik Base is very important for U.S. and NATO. Unfortunately some Turkish Groups and media is doing a bad campaign to be Incirlik shut down.Doesnt have U.S. a back up plan? Of Course! But there is no point for Turkey to shut down the base.


Incirlik Base is so important to fight againts terrorism in the region. Since it became operational in the 1950's, the Turkey-based Incirlik Air Base has played an important role in U.S. military and humanitarian aid. It is also a symbol of the U.S.-Turkey military partnership: valued, historic, and occasionally fraught.

As of January 2017, Incirlik Base is home to almost 1500 U.S. Military Personnel. As of October 2016 , the aerial elements of USA ,Germany and Denmark,Qatar,Saudi Arabia are deplyed at the Incirlik Base as part of the fight againts ISIS.The important part is the air cargo. 74% of the U.S. Cargo delovered to Iraq passed through Incirlik.

Lets look at the Incirlik Functions: Humanitarian Assistance, Aerial Reconnaisance, Aerial cover for combat operations, cargo and troop transportation, enforcement of no fly zones, refueling hub, leaflet drops,air strikes and nuclear deterrent

U.S Forces are responsible for the weapons which are heavilu guarded by American soldiers and stored on racks in secure undergorun vaults, inside protective aircraft shelters.There are currently 50 U.S. B61 gravity bombs at incirlik

I was able to speak with one of the Pentagon Officials earlier and he indicated that Incirlik Base is so important for U.S. and Turkey.He indicated that how U.S. is appreciated of Turks on hosting Incirlik Base.  Currently. Col.David Eaglin, Col Michael Rimsky, Chief Master Sgt Thomas Daniels are the senior leaders at the Incirlik Base.

Turkish People who live in Incirlik-Adana are happy with U.S. Military personnel. There is a economical contribution by Incirlik Base staff  to the local people.

U.S. and Turkey share a strong partnership ,rooted in common values and strategic interests, and reinforced by the enduring connection between the people of Turkey and USA.  I know from U.S. side  is firmly committed to broadening and deepening this partnership, and together we have taken great strides in recent years. No matter what some groups in Turkey say for the partnership,open communication is a key.

There is no luxury to loose the friendship.It is NOT easy to build......
Last modified onMonday, 11 September 2017 13:37