GameChanger Author Gunasti: "Trump will win the Presidential Election."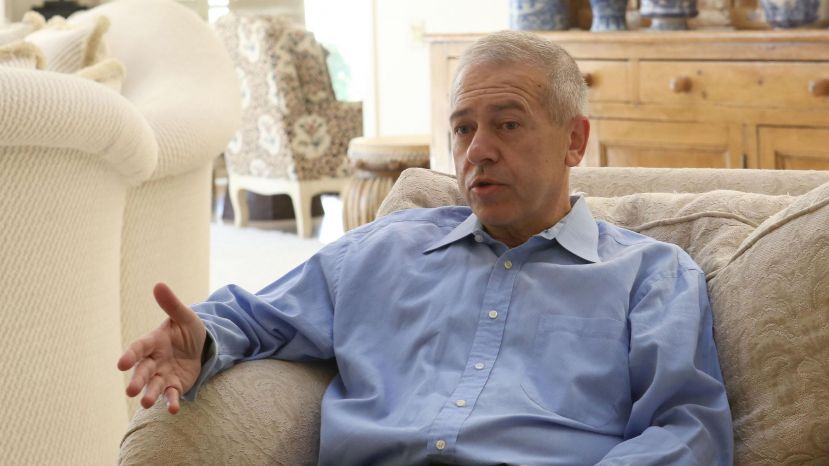 Erbil Gunasti, a Republican Party 2020 Presidential Council delegate and who works actively in American politics, is one of the rare Turkish-Americans who come together with President Trump at events from time to time. Gunasti, who presented a copy of his book GameChanger to President Trump, made a statement to the Turk of America about the upcoming  November 3rd Presidential elections.

There are less than two weeks until the election. Your thoughts? Does Trump have a chance to lose? What are your thoughts?
 
In my opinion, the result of the election had become assured after everything that happened during the first three years of Trump. On the other hand, when we look at what has happened since the coronavirus, I don't think that will change the result. It will increase it in Trump's favor.
 
Long story short, it is Trump to win the election in 2020 by a large margin. There are three reasons for this.
 
1) Trump will not increase taxes for the rich and companies. As is well-known, America "worships" money. In this sense, the wealthy Democrats in America are either not going to vote for Biden, or they are going to vote for Trump.
2) Trump showed the Blacks and Hispanics how beneficial he was in his first three years. They became wealthier to a great degree. When we consider that Trump received 10 percent from this section of the electorate in 2016, and it seems certain that his percentage of the votes from this section will increase this time around, Trump is guaranteed to be re-elected. As we know, a Republican Party presidential candidate may not be elected unless they get the votes of at least five percent of the Hispanic and Black people. If he does, the probability that he will be elected will be around 90 percent.
3) As is well-known, the people who own guns in the U.S. are an influential group. They do not always vote in great numbers. They let the chips fall where they may and have faith in their guns. However, for the first time, this group voted in significant numbers when Trump ran for President. That's why Wisconsin, Michigan, and Pennsylvania, known to be the Democratic Party's strongholds, voted for Trump in 2016 and will do so in 2020.
 
When you think about the damage the Democrats will do to the "Supreme Court," if they win, this shows that Trump will win this election by a large margin. I haven't changed my estimates in this respect. It has only become more robust.
 
As for the Coronavirus. Trump being admitted into the hospital and discharged after just a couple of days has also ensured that wealthy Democrats, in particular, they now see specific facts clearer on the matter of the cards played by the Democrats until now.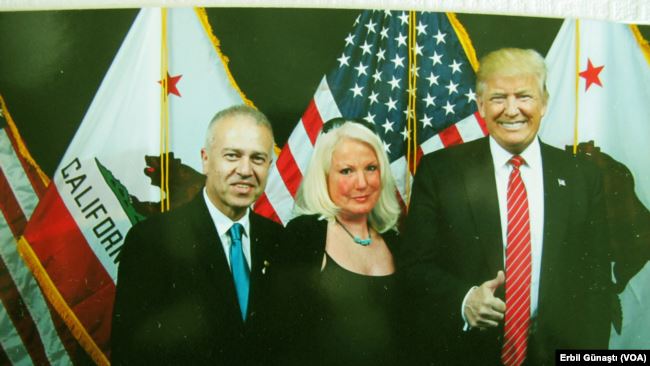 - What would be the course of the relations between Turkey and the U.S. if Trump won the election? What would happen if Biden won?
 
Even if Trump loses the election, the relations between Turkey and the U.S. are to be built upon "power."
 
If Trump wins, he will consider bilateral relations important. He will work together with influential leaders, such as President Erdoğan. That does not mean he will do what they say or that he will force them to do what he says. He will negotiate with reason and get results. Long story short, international competition and co-operation will gain momentum.
 
As I wrote in GameChanger, Turkey has taken the game from "Catch-22" to the "Chicken Game" and let the world know where it will play the "Zero-Sum Game." Everyone knows this now, whether they like it or not. Trump and Biden realize it as well. Trump is aware that he shouldn't play the "Zero-Sum Game" against Turkey. And that nor should Turkey cause trouble about this for Trump.
 
However, the situation is not the same on Biden's side. Biden will continue to underestimate Turkey, just like the EU is doing, and turn the world into a riskier place. Biden is pushed into this as the Democrats are the puppets of EU, Russia, China, and India, the external sources of power seeking to weaken the U.S. From this point of view, if Biden is elected President, it won't be good for the U.S. and not suitable for Turkey. However, it will be the U.S. that will lose out from this more.
 
But I don't expect such a possibility. I think Trump will win.