TURKOFAMERICA Is at White House Now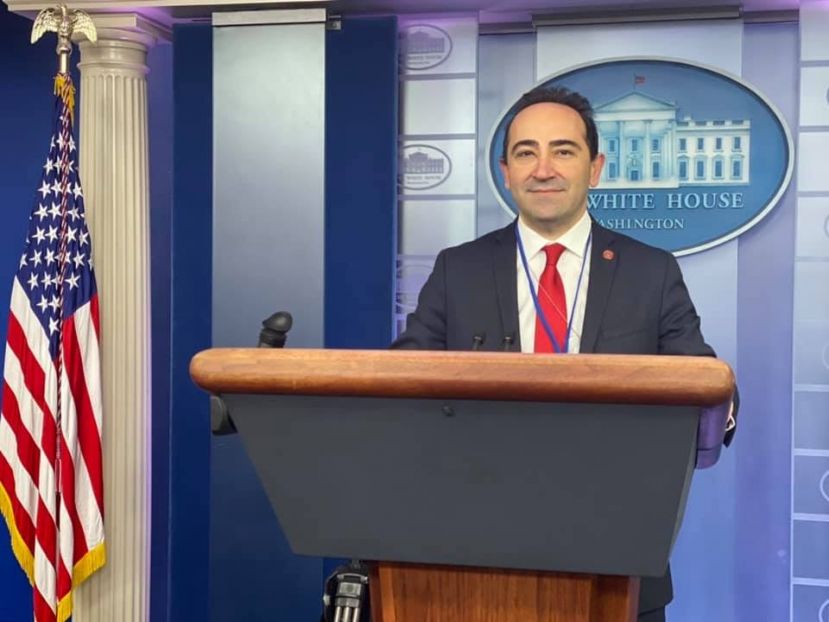 Long time Turk of America Journalist Ali Çınar is accredited by the White House. He started to attend White House press conferences and events related with Turkey-US Relations as well as Foreign Policy.
He has also press credentials from NYPD, United Nations and State Department for a long time. He is member of American Press Association United Nations Associations, New York Press Club, and Foreign Correspondent Associations in the US.
Ali Cinar appeared on PBS News Hour, CBNC, FOX Business, Fox News Radio, Bloomberg TV, Bloomberg Radio, BBC TV, BBC Radio, Al Jazeera English, NewsMax TV, Sirus XM Potus Radio, Al Jazeera Arabic, I24 News, Voice of America, France 24, CGTV, SkyNews, CNN Turk, NTV, Haberturk TV, NTV, A News, TRT World, RTVI, Canada TV.