President Trump's Surprise Visit to Afghanistan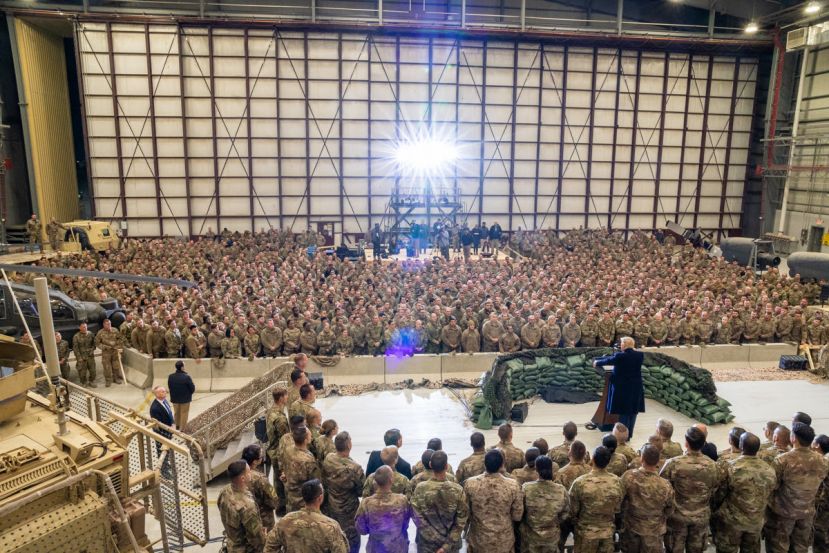 By Ali Cinar - President Donald Trump served Thanksgiving dinner to U.S service members deployed to Bagram Airfield Thursday on November 29th in Afghanistan.The White House did not inform President Trump's visit to Public until a few hours before landed at Bagram Airbase.It was also his first visit to to Afghanistan. President Trump joined by United States military leaders and White House staff also met with the President of Afghanistan Ashraf Ghani at Bagram Airfield in Afghanistan. President Trump announced U.S. and Taliban have been engaged in ongoing peace talks and said he believes the Taliban want a cease-fire.
"Nobody beats our great Army, Navy, Air Force, Coast Guard, Marines. And we think, soon, we're going to be adding a thing called "space" -- you know about that, right? Space. We're going to have space covered very well. We're covering it now, but we have to cover it to a much greater extent. And you'll be hearing about that in the coming days and weeks. "says President Trump.
He also added:" We flew 8,331 miles to be here tonight for one simple reason: to tell you, in person, that this Thanksgiving is a special Thanksgiving. We're doing so well. Our country is the strongest, economically, it's ever been. We have never done so well. We have the greatest economy anywhere in the world."
There are over 12,000 US troops serving in Afghanistan. President Trump is planning to reduce U.S. troop levels to about 8,600 however no exact date for the new reduction plan was announced by US Officials.
White House Press Secretary Stephanie Grisham said plans for the visit had been in the works for weeks. "It's a dangerous area and he wants to support the troops. He and Mrs. Trump recognize that there's a lot of people who are away from their families during the holidays, and we thought it'd be a nice surprise.
"President Trump also thanked to Joint Chief of Staff General Milley and called him a Special Warrior. He also want thanked all of the Afghanistanian troops.
Vice President Mike Pence made an unannounced visit to Iraq last Saturday in the highest-level American trip since President Donald Trump ordered a pullback of U.S. forces in Syria two months ago.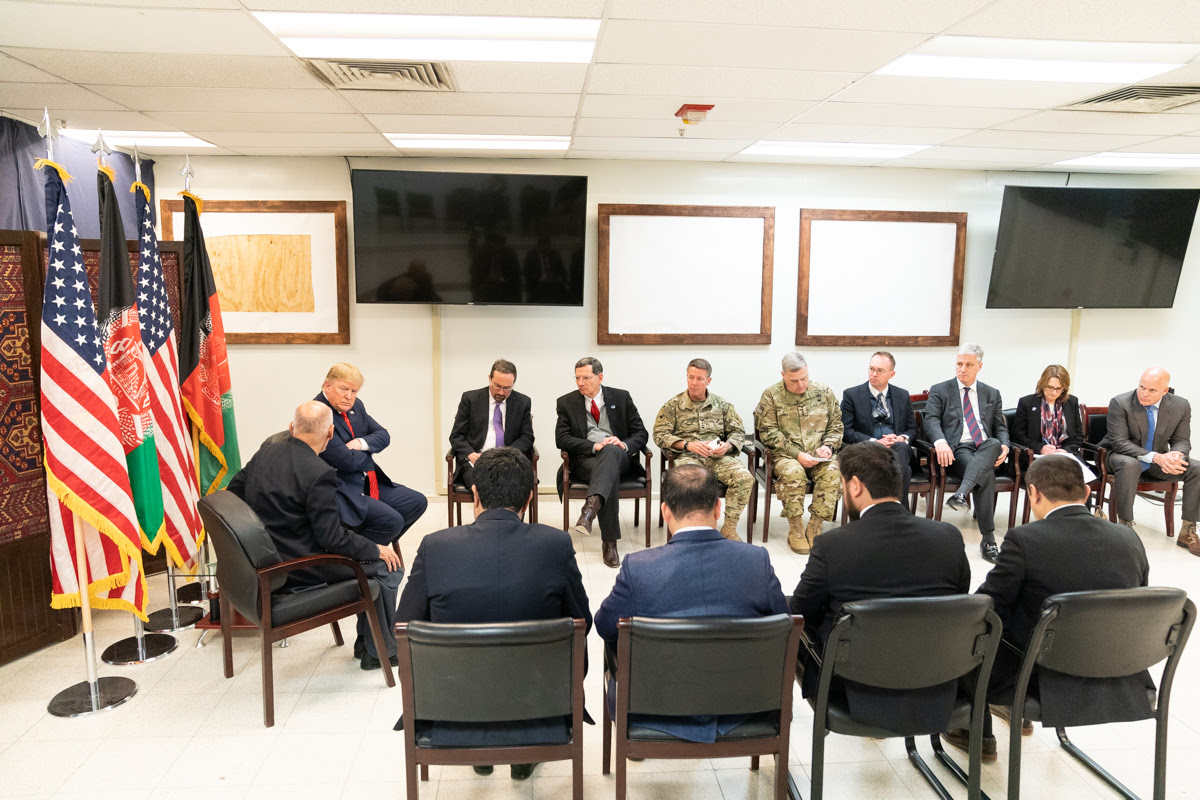 Donald Trump has made 16 international trips to 23 countries since he became president.Trump became the first American president to cross over the Korean Demilitarized Zone and enter North Korea while in office.He made an unannounced Christmas trip to Iraq last Christmas, where he visited with U.S. troops.
Since the terrorist attacks of 11 September 2001 in the United States, NATO countries have been engaged militarily in Afghanistan under a mandate from the United Nations to prevent the country from ever becoming again a safe haven for terrorism. Since 2003, military operations are led by NATO. Afghanistan remains NATO's largest operation to date and a priority for all NATO member and partner nations which contribute troops to the International Security Assistance Force (ISAF) there. ISAF force was more than 130,000 strong with troops from 50 NATO and partner nations.
Last modified onWednesday, 01 April 2020 01:10