Meet the Turkish Developer Behind Ghost Buildings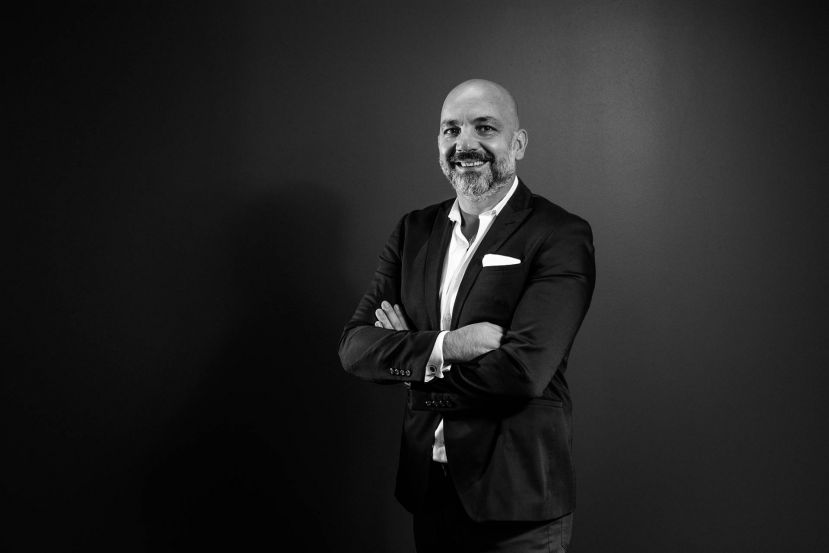 Mike Sarimsakci.
Mükemmel (Mike) Sarımsakçı founded Alterra in 2009 with one mission in mind: "to develop inspired spaces for people to live, work, and play," the company says. Sarımsakçı is a more than 20-year real estate, development and construction industry veteran with experience in North America as well as internationally. Before forming the company, Sarimsakci was managing director of Polidev International LLC, where he was responsible for real estate development projects in the Americas. His international experience includes working as vice president in Saudi Arabia for AECOM and serving as a board member with Ibra Holding in Azarbaijan. Sarimsakci's first job in the construction industry was with Bechtel in San Francisco, where he was a construction manager and civil engineer for massive park projects in Dubai and Euro Disney. He sits at two NGO boards: American Turkish Society and East West Institute. TURKOFAMERICA talked to Mike Sarımsakçı about his past and current projects.

How did you decide to come America? What was the main reason you chose Texas to live?
After finishing Galatasaray High School I came to Colorado State University to study Civil Engineering.  Unlike my GSL graduates instead of France I came to US. US was very mysterious and still unexplored to me. I also believed that I would not be subjected to discrimination like I have experienced in Europe.

I have promised my uncle Mustafa Bey that I would become a civil engineer and take over the family contracting business.  Unfortunately, he passed in late 80's. After finishing CSU in 1991, I have started working for Bechtel Corporation in Los Angeles. In 1993 I have entered Stanford University to do my master's degree in Construction Engineering and Management. I have continued to work for Bechtel in San Francisco until 1997. Slowly I have started in Real Estate investment.  We operate in 3 states, California, Texas & Missouri.  We have a strategy in place to choose the states we do business in. Texas presented the most opportunities few years back. Now on to Missouri.

Would you give us little information about your projects you worked on it?
We bought 351 N California St. in San Francisco at auction for $35 million in June 2010.  The building was foreclosed on in 2009 and was briefly controlled by the lender on the property, Orange County financier Danny Pang's PEM Group. From 1997 to early 2009, the building was owned by Brugnara Properties I, a company controlled by recently-imprisoned real estate mogul Luke Brugnara.

In August 2011, we purchased 1401 Elm building in Dallas, a 52-story, 1.3 million-square-foot vacant tower that was once the tallest tower west of the Mississippi River for $125-Mil Mixed-Use. The building later on was purchased by California-based Drever Capital Management.


In August 2014, we purchased one of downtown Dallas' longtime vacant office towers, 211 North Ervay — ​empty for nearly two decades. Built in 1958, the 18-story office building was renovated in 2014 by our Alto West with the technology and startup community in mind. Alto 211 is nestled among a variety of restaurants, urban housing, hospitality, theaters, shopping, museums, and art galleries. After an extensive renovation and upgrades costing $14 million, the building opened in July 2014. Since then, it has become home to numerous tech startups and entrepreneurs.

The Butler Brothers Building, built in 1910, was vacant for more than 20 years before we purchased it in 2011. The building served as a mercantile warehouse for Chicago-based Butler Brothers, a retail and wholesale company that operated the Ben Franklin and Federated Stores five-and-dime store brands. Before its closure, it housed offices for city employees and local businesses. A luxury apartment community located at 500 South Ervay in Dallas, Texas, is an address with a distinct and dynamic history, entrepreneurial drive, and industrial spirit.

And lately, we purchased another historical building in St Louis which was Jefferson Arms Building. It was built in 1904 in anticipation of the first World's Fair, which was held in St. Louis. Having been vacant since 2006, what has seemed like a loss was viewed as an opportunity for a renaissance by us. We are proudly converting this outstanding property into a space for forward thinking and creative living, carrying the torch into the future for the downtown St. Louis community.

Usually new ambitious developers want to enter the real estate market through New York market. Is that right decision?  
It is the wrong move to try to get into NY market from day 1 unless they have $ 200,000 million to play with. New York is a primitive jungle. It is hard to compete with well established developers.

There 42 Turkish developers among the world biggest 250 construction firms but we don't have any of them in US market? What is the reason?
Rules and Regulations are very protective of US labor force in contracting. Thus it is a pipe dream to think a Turkish Contractor can get work with a Turkish Labor force.   Best would be for Turkish Contractor to purchase a man existing US construction company.

What is the most important thing to you pay attention when choosing your real estate investments in the US? Which is more feasible, investing as a developer or as a management company?
Investment decision is based on ones expected yield expectations. I would advise Turkish investors to bet on finish income generating properties to start with.

You are very brave to invest in very old buildings which no one even thinks about to invest. Do you believe in your company's ability or U.S. real estate market?
US Real Estate base is 50% of the world. Yes, I do trust US. The law and markets are set. Profit Projections could be realized.   Market is very liquid. Best financing mechanism in the world for real estate are in US.

What would be the 3 recommendations you would give to a Turkish company wanting to come to the US as a real estate developer?
1-). Skip New York
2-). Don't come unless you have $50,000,000 in your pocket.
3-). Don't waste time with over analyzing, execute.


You said before you are thinking to run for U.S. Senate. Are you still willing to involve politics?
I am giving myself 10 years before I start my political career. Of course God knows.